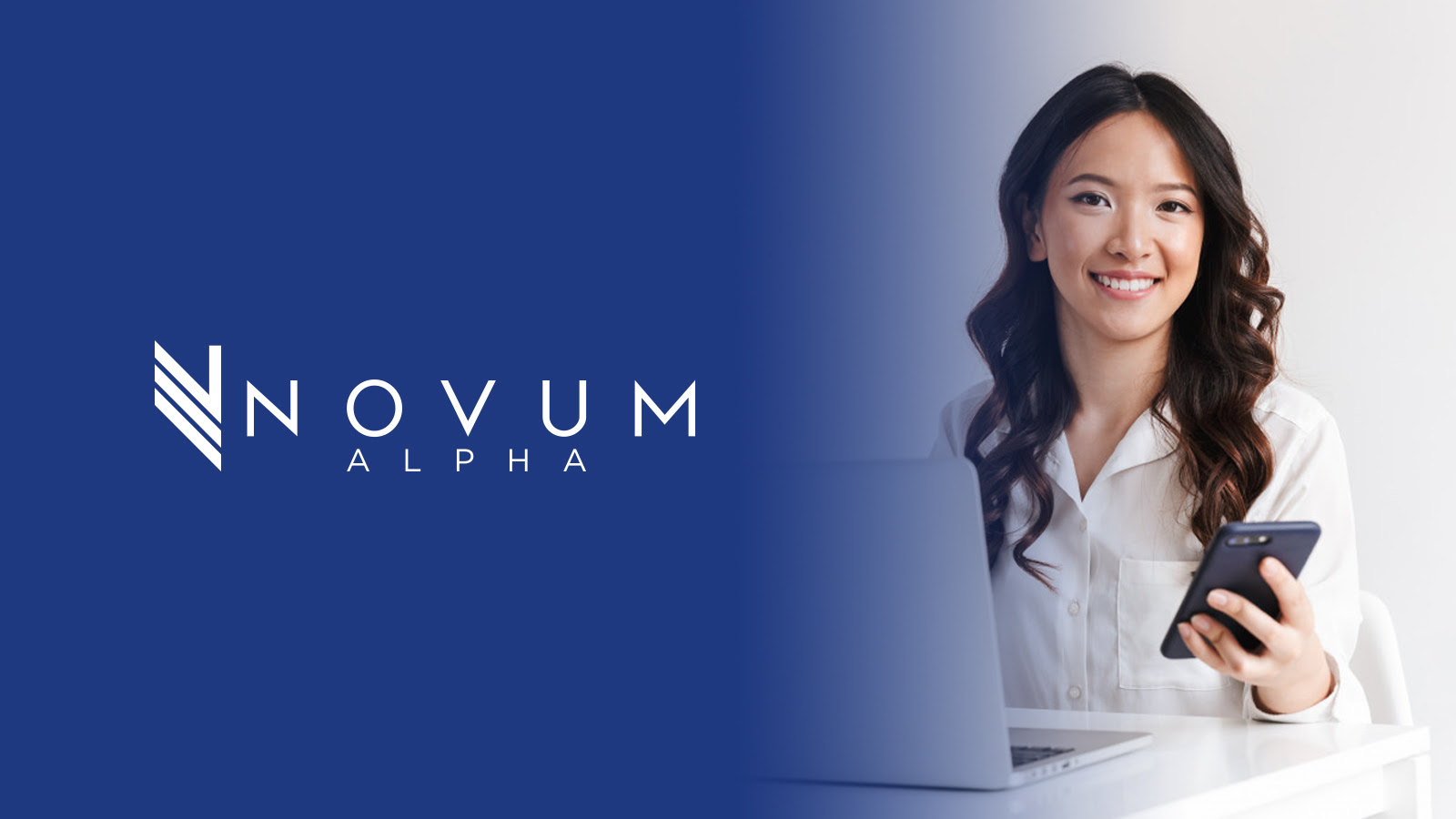 Novum Alpha - Daily Analysis 30 September 2020 (10-Minute Read)
Welcome to Wednesday and the last day of a month which investors will be looking to leave behind.
U.S. stocks reversed course on Tuesday, with the S&P 500 (-0.48%), tech-heavy Nasdaq Composite (-0.29%) and blue-chip Dow Jones Industrial Average (-0.48%), all down slightly as concerns about political instability rose ahead of the first round of U.S. presidential candidate debates.
Asian stocks were a mixed bag working into Wednesday with South Korea's market closed for a long holiday.
U.S. 10-year Treasury yields fell to 0.644% from 0.656% as sentiment took a cautious turn (yields fall as bond prices rise).
The dollar edged lower in a broad sell off that saw gold rise.
Oil continued to slide with November contracts for WTI Crude Oil (Nymex) (-0.53%) at US$39.08 from US$39.29, on concerns over an increasingly weakening economic recovery.
Gold rose slipped slightly with December contracts for Gold (Comex) (-0.10%) at US$1,901.30 from US$1,903.20 in the previous session, but was still above the psychologically-important US$1,900 level.
Bitcoin (+0.89%) edged up to US$10,800 (GMT 0200) as exchange outflows pipped inflows (outflows suggest that traders are holding onto Bitcoin in anticipation of price appreciation).
In today's issue...
All That Glitters Is Really Only Gold
Is the global economy turning Japanese?
Everything's Digital Anyway, So Why Not Money?
Market Overview
Asking how a presidential debate could affect markets is like asking how a tweet from the White House could crash stock prices - a rhetorical question which answer is to be found in rhetoric itself.
An investor during the Trump administration, is arguably living through one of history's most interesting periods.
Because there weren't classes in business school which referred to Reddit message boards for precursors to market moves, or professors expounding that having a Twitter account following the U.S. president would be more important than having a Bloomberg Terminal.
These are nothing if not interesting times and as the data sources which investors have had to monitor have become more unorthodox, so have markets become more volatile.
Asian stocks were mixed wandering listless into Wednesday, with Tokyo's Nikkei 225 (-0.19%) and Sydney's ASX 200 (-1.01%) down and Hong Kong's Hang Seng Index (+0.90%) up slightly, while South Korea is closed for a long holiday.
With Wednesday not just being the final trading day of the month, but also the end of another quarter, portfolio rebalancing, exits and entries, could exacerbate market moves.
1. All That Glitters Is Really Only Gold
Gold is benefiting from a resurgence in political instability in the U.S. amid a fractious presidential election and mounting narrative highlighting the prospect of inflation

Investors betting on gold should note that the precious metal's role as an inflation hedge is tenuous at best
Gold has pulled back recently, dipping below it's all-time high of US$2,000 which has left some investors wondering if this year's rally in the precious metal is well and truly over, or an opportunity to load up with bags of gold.
With gold futures up almost 24% for the year, and an all-time high last month, the events of this year are breathing new life to those who insist the arc of financial history is pointing towards the inevitable debasement of fiat currencies, with new heights for gold just around the corner.
With the U.S. Federal Reserve pinning interest rates near zero for years to come (there's even a timeline), and allowing inflation to run hot, real yields have slid into negative territory.
What that means is that accounting for inflation, the buyer of a 10-year U.S. Treasury can expect to lose money in real terms, if the bond is held to maturity.
That hasn't always been the case though.
From the early 1980s, when the Fed raised interest rates to keep inflation in check, the fact that gold paid no dividend or coupon worked heavily against it, but now that real yields on government bonds is negative, gold's lack of income isn't such a big deal anymore.
In inflation-adjusted terms, gold hasn't surpassed its all-time high from early 1980 yet (around the time when inflation was at its nadir and the Fed had to intervene by raising rates), and it would need to travel upwards by another 43% from its most recent peak in late August to match that high.
And because gold has historically been the currency of last resort (well before the existence of the dollar), government debasing fiat currencies and pushing real interest rates to record lows are all fueling the narrative for gold's continued bullish trend.
But gold also has a speculative element, coinciding with a rush of trading in commodity derivatives and shares of bankrupt companies.
Gold's advance may also be symptomatic of increased risk-taking by unprecedented fiscal and monetary stimulus and enabled by easy access to financial markets by retail investors.
Historically, gold's value as a hedge against inflation has been patchy at best, and investors looking to bet on bullion shouldn't be too quick to justify such investments as "safe" – all investment carries risk, especially those that pay out anything more than negative real yields.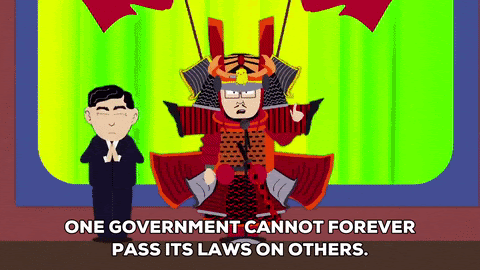 2. Is the global economy turning Japanese?
Japan's "lost decades" of low growth and high debt may be what's in store next for rich world economies

Global capitalist system could come under serious threat from extended government support of businesses that should not otherwise exist, delaying needed structural change and retooling populations to cope with an entirely new economic condition
"Turning Japanese, I think I'm turning Japanese, I really think so."
- "Turning Japanese" by The Vapors off the album New Clear Days
Government debt mostly owned by your own central bank? Been there done that.
Anemic growth but high debt? Bought the T-shirt.
Seemingly endless rounds of stimulus? Yawn, wake me up when something new happens.
For all the bang and the clatter that economists may be making of what the global economy and governments have had to do in the wake of the coronavirus pandemic, there's a real life example of a country that has had to contend with pandemic-like economic conditions for decades.
As the global economy adjusts to the prospect of high debt, endless stimulus and anemic growth, Japan offers a glimpse of what an economy with high debt, endless stimulus and anemic growth could look like, and honestly, it's not all bad, but it's not all rainbows and unicorns either.
With a national debt closing in on 256% of GDP, and 73% of government debt held by the central bank, Japan still somehow boasts one of the rich world's best living standards and a jobless rate of just 2.9% in July this year.
While Japan has long been used by economics professors as a cautionary tale of what a country that never recovered from a disastrous asset bubble could look like, now global policymakers are wondering if the Japanese experience may not provide a guide as to the way forward in a global economy hammered by the pandemic.
Despite the pandemic, thousands of Japanese companies were somehow able to keep their lights on and employees paid, not just this year, but for the past three decades after Japan's asset bubbles burst – thanks to cheap loans and a culture of lifetime employment.
But before you start slurping the ramen, consider that Japan's broader economic data obscures a much harsher reality of an underclass that doesn't enjoy the benefits of full-time employment.
Over the decades of stagnation and in a move to cut costs, Japanese companies resorted to part-timers, contractors and seasonal workers to reduce their bottom lines.
Known as irregular workers, with zero job security and almost no benefits, this Japanese economic underclass make up roughly 40% of the work force.
Yet as discontent grows from this section of the economy, Japan, an insular and cartoonishly homogeneous country, is now opening its doors to more migrants to take up these low-skilled and low-paying jobs, to cut costs, while supporting a well looked-after overclass.
And a country once known for inventing the Walkman and the world's first futures contract, has since lagged behind its neighbors in North Asia, like South Korea and China in terms of innovation.
A torrent of government spending programs and decade after decade of monetary stimulus from the Japanese central bank has failed to create robust sustainable growth, but left the county with the world's largest pile of public debt.
But while Japan's government has been a profligate spender, its companies have been fastidious savers, with retained earnings at Japanese companies representing some 90% of GDP even up to the end of June.
A similar pattern is being observed globally.
As the pandemic persists, governments are being pressured to dole out trillions of dollars in fiscal stimulus, at a time when some of the largest companies in the world such as Apple (-0.76%) and Google (+0.50%) are sitting on mountains of cash.
But unlike Japan's culture of lifetime employment, jobs everywhere else in the world have never been a sure thing.
For now at least, government stimulus and cheap loans from central banks will paper over losses and structural issues at businesses.
Stimulus has so far kept struggling businesses afloat and prevented mass joblessness, but the companies that do come out on the other side of this pandemic are unlikely to be profitable long term, if ever.
And just as in Japan, these government safety nets merely postpone the kind of painful structural reforms that are needed to boost productivity and innovation.
In a capitalist system, unprofitable companies are supposed to die, even if that death was as a result of factors well outside of the control of the company themselves.
That creative destruction, is what facilitates the reallocation of capital, labor and resources, and what allows new companies and entire new industries to be born.
Endless stimulus, and the addiction to such stimulus merely perpetuates an unsustainable status quo, based on false narratives that employment is somehow an end in and of itself.
It's no surprise then that Japan's "lost decades" also coincided with a period of its lowest levels of innovation.
Because it's somewhat ironic that a country steeped in robot adoration doesn't lead the world in robotics, that despite Japan's obsession with automation, it doesn't lead the world in artificial intelligence.
And even if countries wanted to follow Japan's example of how to fund a stagnant economy, they may not have the ability to do so.
A vast domestic savings pool and Japan's status as a net lender to the world has meant that it's been able to artificially prop up its economy in ways that the rest of the world may find challenging.
The United States, along with some other advanced economies like Germany may be able to, but the question really is, should they?
3. Everything's Digital Anyway, So Why Not Money?
Congress debates expanding banking regulations to allow for tech firms to offer financial services and to provide regulatory oversight
Decentralized finance demonstrates how technology is already offering financial services without permission
Digitalization is such an overused term that it's almost cliché.
But despite mounting concern over the dominance of tech firms, their control over our data and ability to influence events in real life, lawmakers are now considering allowing them to do even more.
On Tuesday, the Congressional Task Force on Financial Technology heard testimony over proposed new rules that would potentially expand banking regulations to enable more tech firms to provide financial services.
Democratic Representative and Task Force Chairman Stephen Lynch noted,
"Banking is becoming less centralized. Consumers are facing more choices than they ever have."
Most of the hearing revolved around whether current banking regulations should be loosened to permit tech firms to offer financial services, including the offering of loans.
To which those in the decentralized finance or DeFi community responded with, "hold my beer."
While lawmakers on Capitol Hill debate about whether or not existing banking regulation should be extended to allow technology to enable more financial services, the decentralized and permissionless blockchain community has already gone ahead and done it.
With over US$11 billion in assets now in decentralized finance, being used to fund loans, facilitate trading, as well as other financial services, regulation has clearly not caught up with technology.
And with the U.S. Office of the Comptroller of the Currency issuing an interpretive letter last week that paves the way for more regulated banks and savings companies to accept dollar deposits backing stablecoin issuances, the initiative may be running away from Congress.
With stablecoins now receiving official sanction, particularly for those which are already regulated, DeFi, of which many trading pairs constitute stablecoins and generate sizeable yields for investors providing liquidity in such stablecoins, has been galloping ahead.
Whereas an annual interest yield for a typical savings account in the U.S. is under 1%, the annual percentage yield or APY for a DeFi liquidity provision smart contract could be upwards of 18%, leading more and more to pour into the DeFi space.
But DeFi is not without its risks, and unlike a bank deposit, which is guaranteed, smart contracts which secure such loans are susceptible to hacking and other vulnerabilities.
Nonetheless, given the robust community policing of smart contracts, generous bug bounties, as well as a sense of vigilante justice in the DeFi space, major hacks of DeFi smart contracts have yet to occur, enticing more participants to become liquidity providers on DeFi platforms.
And with interest rates likely to be held low for an extended period of time, the move towards searching for yield in other places is only going to increase.
If nothing else, the advances in DeFi demonstrate how the next phase of the human evolution in the provision of financial services won't need anyone's permission.
What can Digital Assets do for you?
While markets are expected to continue to be volatile, Novum Digital Asset Alpha's quantitative digital asset trading strategy has done consistently well and proved resilient.
Our flagship Novum Digital Asset Alpha returned over 10% to clients in August alone, with an annualized return target of 350% well on track.
Using our proprietary deep learning tools that actively filter out signal noise, our market agnostic approach provides one of the most sensible ways to participate in the nascent digital asset sector.
Sep 30, 2020