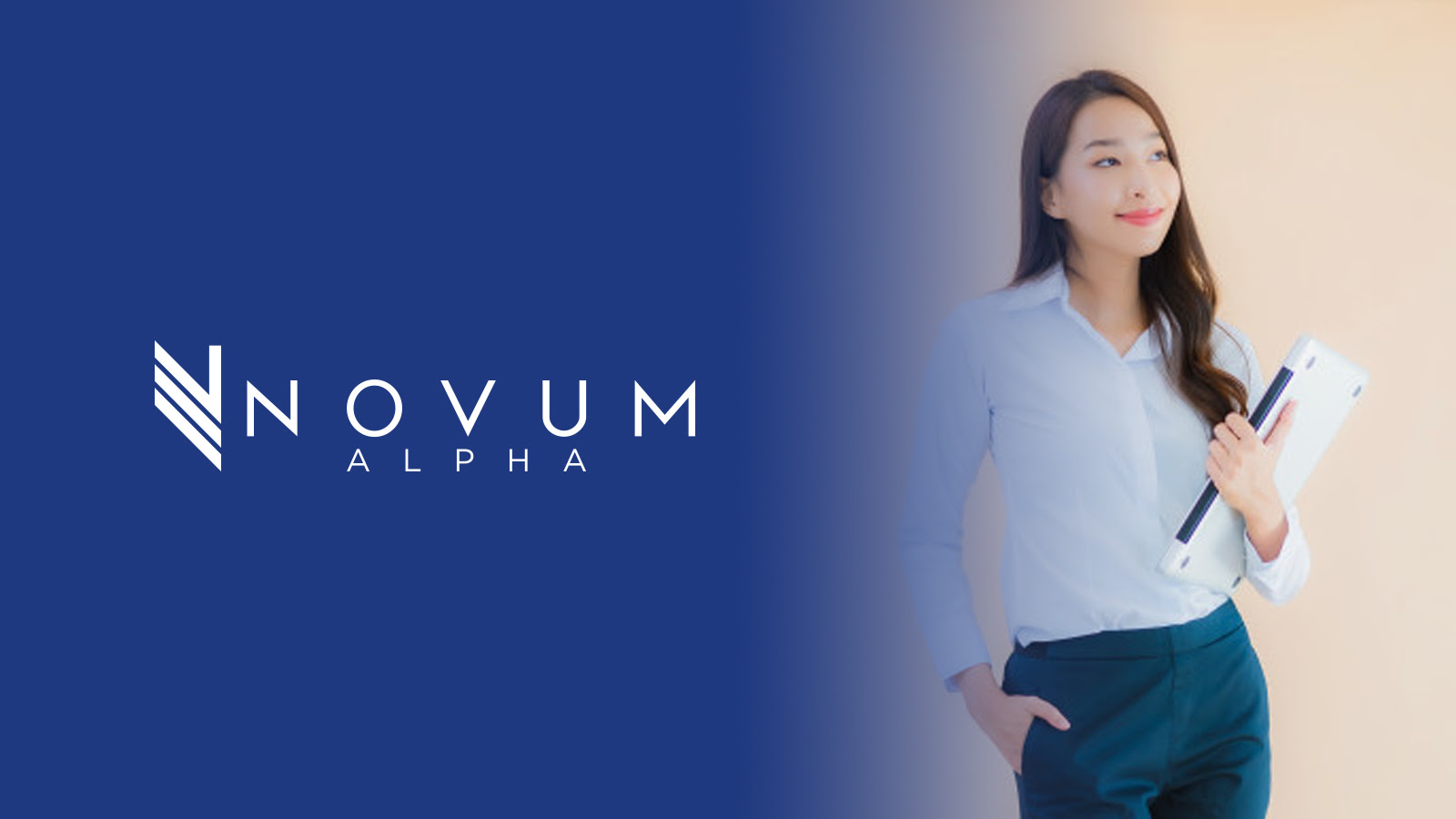 Novum Alpha - Daily Analysis 29 September 2020 (8-Minute Read)
I hope that you're having a terrific Tuesday, just like the markets!
U.S. stocks opened the week up strongly, with the S&P 500 (+1.61%), tech-heavy Nasdaq Composite (+1.87%) and blue-chip Dow Jones Industrial Average (+1.51%), all up meaningfully and boding well for prospects in October.
Asian stocks were mostly up on Tuesday as Wall Street surged higher/
U.S. 10-year Treasuries were mostly flat, with yields edging up to 0.661% from 0.659%.
Oil was flat as well with November contracts for WTI Crude Oil (Nymex) (-0.37%) at US$40.45 from US$40.60, with limited macro factors to move the needle in either direction.
The dollar held onto losses,
Gold rose slightly against a weakening greenback with December contracts for Gold (Comex) (+0.24%) at US$1,886.90 from US$1,882.30 in the previous session.
Bitcoin (-1.57%) fell slightly on Tuesday, having retreated from any attempt to test the psychologically-important US$11,000 level of resistance and entered Tuesday (GMT 0000) at US$10,729.94, down slightly from US$10,900 a day earlier.
In today's issue...
Better Not Bet Against the Dollar
Whose Plane Is It Anyway?
China's Love-Hate Relationship with Cryptocurrency
Market Overview
Could Congress come up with a Hail Mary Pass to save the American people? It'll be a nail-biting finish to say the least.
With elections in the U.S. just days away, Democrats have everything to lose in an election that should theoretically favor their party.
Discontent at the Trump administration's handling of the coronavirus pandemic, as well as partisan bickering on Capitol Hill, feed the narrative that the Democrats are needed to "save the day."
And in a last ditch effort to revive the tepid U.S. economic recovery, Democrats have now presented a scaled-back US$2.2 trillion stimulus package to Congress, hoping to break an impasse with their Republican colleagues on pandemic relief.
Knowing that voter sentiment will be buoyed by the prospect of fresh stimulus, both parties will be looking to claim credit for any package that is ultimately passed by Congress.
Yet as the days drag on till the election, it's entirely possible that Congress will pull an all-nighter with some relief just before it's time to hit the polls.
In the markets at least, investors seem to be betting on it.
Asian stocks were mostly up, taking their cue from optimism on Wall Street, with Tokyo's Nikkei 225 (-0.50%) down slightly while Seoul's KOSPI (+0.65%), Sydney's ASX 200 (+0.21%) and Hong Kong's Hang Seng Index (+1.04%) were up.
However America decides, it looks as if investors have already decided for them.
1. Better Not Bet Against the Dollar
Political instability following the U.S. presidential elections may provide an unexpected boost for the greenback

Lack of alternative currencies mean that even self-created instability could see a flight to safety in the dollar, to the detriment of assets such as gold, tech stocks and Bitcoin
If a currency's value is supposed to represent the strength and resilience of its economy, politics and institutions, then the dollar perhaps didn't receive the memo.
Typically, currencies are sold down whenever investors lose confidence in the country's economic fundamentals, due to interest rate differentials or because of political instability.
Yet the greenback is probably the exception where the messy outcome of November's U.S. presidential election is likely to stoke a recovery in the dollar.
With sitting U.S. President Donald Trump refusing to commit to accepting a potential defeat at the polls, repeating unsubstantiated claims about fraudulent mail-in votes, investors are starting to reconsider their views of the dollar's inevitable decline.
As the coronavirus pandemic continues to rage across the United States, the prospect of large numbers of mail-in votes means that the actual results of the U.S. presidential election could take months to settle.
While the dollar has fallen some 10% from its peak during the height of coronavirus pandemic fears in March, months of uncertainty surrounding presidential election results could unsettle investors and see them scramble for safety in the greenback.
Gold has continued its slide, well down from its all-time high above US$2,000, and even Bitcoin has pulled back from US$12,000, all of which suggest that there are more than a few investors who are rotating back into the dollar.
The irony though is that in times of uncertainty, the dollar is seen as a safe haven asset – even when the uncertainty is caused by the United States itself.
And with limited prospect of a fresh round of stimulus coming from Congress, and the Fed in recess until after U.S. elections, one of the biggest weights on the dollar's ascent has already been lifted - stimulus.
There's no longer any surprises from the central bank for now – the Fed has already laid its cards out, specifying in no uncertain terms when and where interest rates are expected to rise, and passing the buck for fiscal stimulus over to Congress, knowing full well that it would unlikely to get its act in order.
Nonetheless, there are some dollar bears who suggest that the political fallout from elections would be bad for the dollar, reflecting risks specific to the U.S.
Yet it's not as if other jurisdictions are any better.
With the euro coming under pressure from a fresh raft of stimulus by the European Central Bank, the only likely candidates are the Swiss franc and the Japanese yen – neither of which country's economies come even close to the American economy.
But what about China then? Because full currency convertibility matters (just ask the Chinese), even though the yuan may rise, the Chinese as exporters can't afford for that rise to go unaddressed.
So in what can only be described of as the most ironic twists, greater instability in the U.S. could see greater demand for the dollar.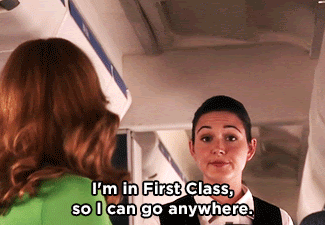 2. Whose Plane Is It Anyway?
Near-collapse of the global aviation sector will soon present a cascade of issues for exotic aircraft-backed securities as well as lessors

Investors looking to unwind the value of these aircraft-backed securities are faced with the two-fold problem of a lack of liquidity for these securities as well as zero demand for repossessed aircraft
With all of the bad news surrounding the aviation sector of late, you'd think that things couldn't get any worse, and you'd be wrong.
At almost eight months old, aviation's worst crisis since the September 11, 2001 terrorist attacks in the United States, is getting to be a little long in the tooth.
But for investors in some of the more exotic aircraft-backed security products, their nightmare may just be beginning.
Unlike the car in your driveway, most commercial aircraft aren't owned by the airlines that operate them, instead they're leased from complex investment vehicles and securitized through a variety of exotic instruments.
But with jets rotting on tarmacs and incurring parking fees for flights that they aren't making, the US$150 billion aircraft finance market could be set to experience a world of pain very soon.
Thus far, investors in aircraft leasing firms and aircraft-backed securities, who had poured into the long travel boom, in the run up to the coronavirus pandemic, had been spared some of the pain, with these corporate vehicles tapping on security deposits and overdraft facilities.
But that may be set to change as earlier this month, BOC Aviation, a Chinese state-owned entity, sued two Asian carriers for missing payments on the aircraft that they don't need, can ill-afford and haven't been paying for anyway.
Yet it's not as if aircraft lessors are itching to repossess these aircraft either – you can't just get a tow truck down to the tarmac and tow the planes away (well you could, but where would you take it to?) – repossessing aircraft is horrendously expensive.
Even after you've repossessed the planes, what would you do with them?
In the best of times, there could potentially be a secondary market for aircraft, but who would want to buy a used jet now?
Well before the pandemic, the purchase of aircraft funded by structured products such as asset-backed securities, issued by lessors and then leased to airlines, with a regular coupon rate, was already frothy, with private equity firms seeing plane finance as a way to escape ultralow interest rates.
But just like the subprime crisis of 2008, the frothiness behind many of these asset-backed securities is coming back to haunt investors.
According to JPMorgan Chase (+2.87%), aircraft-backed security issuances hit a record US$9.2 billion in 2019 alone.
A default in these securities could spell even greater trouble for the already embattled aviation sector.
Even so-called "safer" tranches of aircraft-backed securities could fall off a cliff edge as lease expiries start to kick in next year.
Lessors repossessing aircraft to park them while they lose value is a massive expense, one that the aviation industry can ill afford at this time.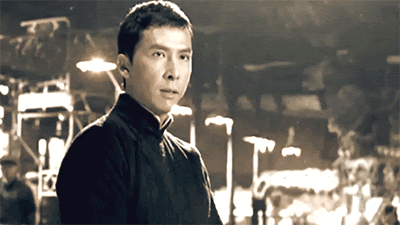 3. China's Love-Hate Relationship with Cryptocurrency
Chinese state media identifies cryptocurrencies as the best-performing asset class of 2020, ahead of gold

Early success of digital yuan trial may be emboldening Beijing to re-embrace cryptocurrency trading, where China has a lead in both mining and exchanges, enticing offshore Chinese cryptocurrency exchanges to return home
It's not often that so much praise and media attention is lavished on something that is banned in a country.
It's why you don't see state-owned media in Muslim countries speaking about the investment qualities of rare whiskies, or Catholic countries talking up the profitability of abortion clinics.
Yet last week, China's state-owned media praised cryptocurrencies as being the best performing asset class of 2020, this despite the fact that cryptocurrency trading is banned in China.
Chinese state-owned news media Xinhua News Agency referred to cryptocurrencies as a "decentralized financial instrument" and waxed lyrical about how it had surpassed gold to become the best performing asset class this year.
But Xinhua was hardly alone in its generous praise of the investable qualities of cryptocurrencies, with China Central Television (CCTV), better known for its grand historical propagandic depictions of the Chinese Communist Party, remarking how cryptocurrencies had seen an enviable 70% growth in value year-to-date.
With the apparent greenlight from Beijing, Chinese media have been talking up the performance of cryptocurrencies as an emerging asset class.
To be sure, Beijing may have never been against cryptocurrencies to begin with, they may just have wanted to ensure that they had all their ducks in a row before letting the dogs out.
With the Chinese digital yuan moving beyond the experimental phase, the prospect of a central bank-issued digital currency in the absence of other cryptocurrency trading seems somewhat arbitrary and artificial.
And so it may be that Chinese state-owned media is merely softening the ground for a return of some degree of cryptocurrency trading, albeit in a more highly regulated format.
One possibility of course is that the digital yuan's flows, which are traceable, will be allowed to purchase and trade cryptocurrencies, which are somewhat harder to trace – this could attract many of the world's largest cryptocurrency exchanges, which are already owned and run by Chinese citizens, to return home, while Beijing still maintains some degree of oversight as to who is using digital yuan to buy digital currencies.
Even Changpeng Zhao, CEO and founder of one of the world's top cryptocurrency exchange commented via
Twitter,
"Most people on Twitter probably don't understand how big this is. It is big."
What can Digital Assets do for you?
While markets are expected to continue to be volatile, Novum Digital Asset Alpha's quantitative digital asset trading strategy has done consistently well and proved resilient.
Our flagship Novum Digital Asset Alpha returned over 10% to clients in August alone, with an annualized return target of 350% well on track.
Using our proprietary deep learning tools that actively filter out signal noise, our market agnostic approach provides one of the most sensible ways to participate in the nascent digital asset sector.
Sep 29, 2020