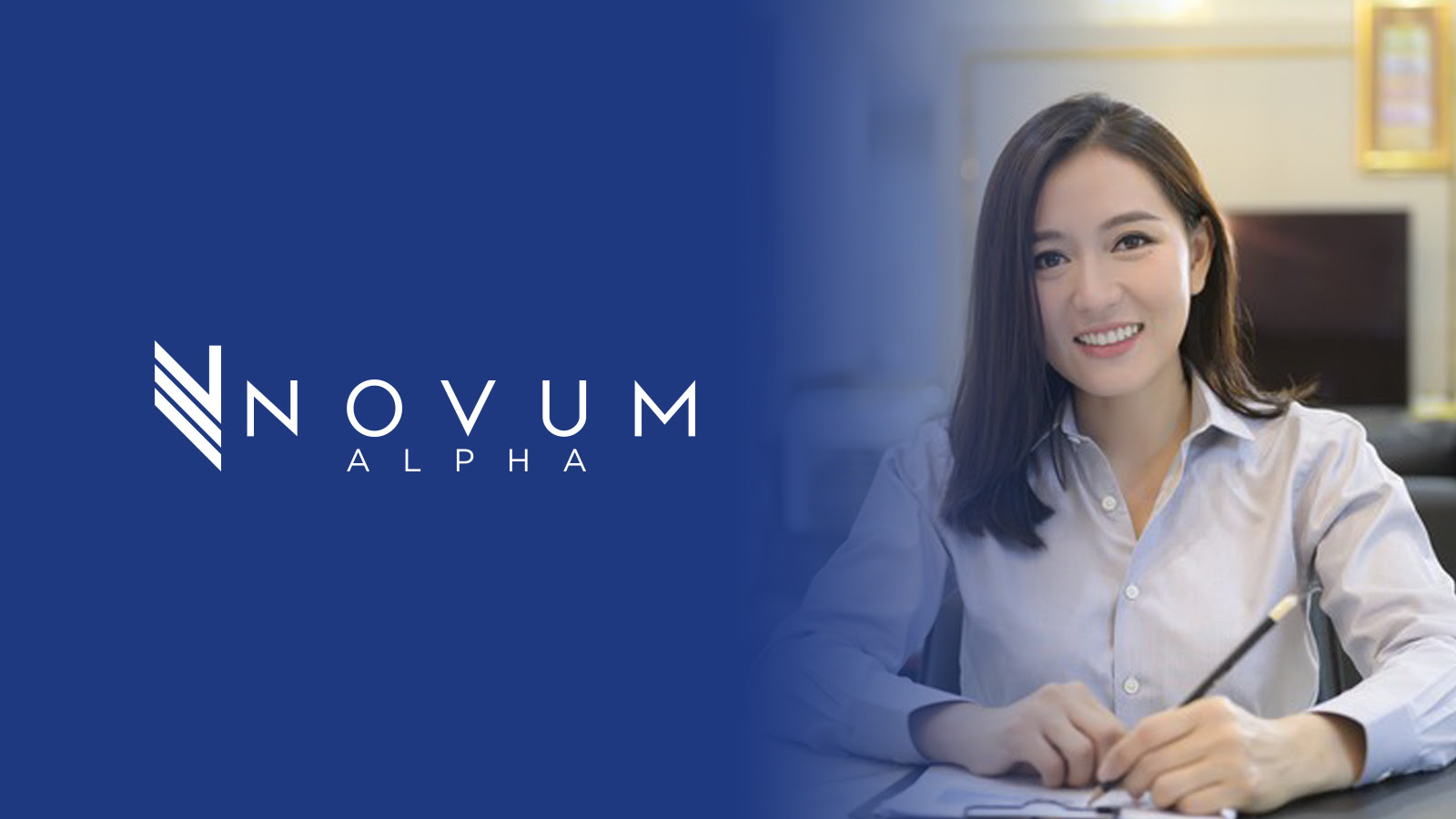 Novum Alpha - Daily Analysis 21 September 2020 (8-Minute Read)
Bitcoin Firm at $10.96k, U.S. Stock Futures Choppy, Asian Stocks Mostly Up - How do investors think long term in a prolonged low interest rate environment?
It's the start of a brand new week and hopefully new beginnings for a market that has been lashed by waves of volatility.
In brief (TL:DR)
U.S. stocks ended last week down with the S&P 500 (-1.12%), tech-heavy Nasdaq Composite (-1.07%) and blue-chip Dow Jones Industrial Average (-0.88%) sending stocks to a six-week low and look set to open mixed with futures activity volatile.
Asian stocks opened mixed in the morning trading session.
U.S. 10-year Treasuries fell with yields rising to 0.697% from 0.682% as poor sentiment saw declines across all asset classes at the end of last week.
October contracts for WTI Crude Oil (Nymex) (+0.34%) continued their rally on the back of prospective OPEC supply cuts and a decline in U.S. stockpiles, rising to US$41.11 from US$41.00 in the previous session.
The dollar rose against other currencies as an air of uncertainty was pervasive.
Gold ended last week up with Gold (Comex) (+0.46%) at US$1,962.10 from US$1,958.90 in the previous session, for December contracts, and should trade flat this week, on a dearth of any novel macro factors.
Bitcoin (-1.01%) tested US$11,000 over the weekend but entered the week more or less unchanged at US$10,960 with outflows from exchanges just lagging inflows slightly, but on significantly lower volumes (inflows suggest that traders are preparing to sell Bitcoin in anticipation of price declines).
In today's issue...
It's Hard To Think Long Term in a Low Rate Environment
Trump Promises Vaccine By December, History Suggests Otherwise
Inspired by China, Central Banks Race to Develop Their Own Digital Currencies
Market Overview
With the Fed's response uninspiring for markets, which had ended the week lower, investors are looking to Congress in vain for hope for a further coronavirus pandemic relief package.
But the untimely death of Supreme Court Justice Ruth Bader Ginsburg has distracted Washington.
U.S. Federal Reserve Chairman Jerome Powell is set to testify before Congress this week on coronavirus relief efforts as deaths from the virus approach 200,000 in the United States.
Japan's market remains closed today for a holiday with
Seoul's KOSPI (+0.57%) and Hong Kong's Hang Seng Index (+0.23%) up, while Sydney's ASX 200 (-0.03%) was down slightly in the opening hours of trading.
Markets have not responded well to the Fed's lack of substantive action in its last meeting before November's U.S. Presidential Election and Powell's testimony before Congress this week provides an opportunity for a mulligan (a do over).
Investors will be closely observing comments from the Fed chairman to see if the U.S. central bank is prepared to take any unscheduled action or at least remains at the ready with dry powder should markets continue to tank or economic recovery slow down dramatically.
Right now at least, there is little to believe that that will happen. U.S. economic data is not nearly as abysmal as analysts had expected, despite the worst economic conditions since the Great Depression and job data continues to trend in the right direction.
A healthy correction in stocks may be welcome as tech company valuations reach stratospheric levels and investors must surely know that it's not the Fed's job to ensure that trees grow to the sky.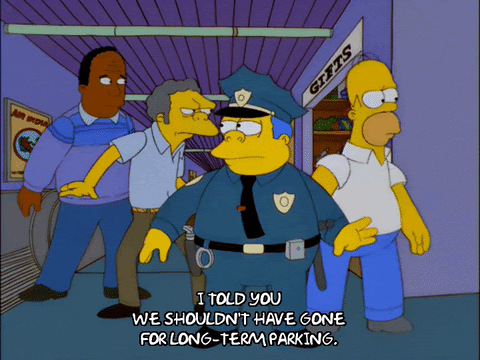 1. It's Hard To Think Long Term in a Low Rate Environment
Low rates may lure investors into taking greater risks to fund money goals, at a time when they can least afford to

Rates are likely to remain low for the next decade or longer, but investment views should ideally still be catered towards the long term
Many of us may have already left school, but the temptations that distract us have only gotten even more myriad than when we were kids in school.
Because it's easier to binge watch Netflix than it is to attend an online course.
It's easier to eat a bag of chips than it is to work out.
Amazon and Facebook, Twitter and TikTok have all turned us into instant-gratification addicts, and so it's no surprise then that when it comes to investments, particularly in a low interest rate environment, investors become impatient.
In the aftermath of the 2008 financial crisis, the yield on a safe 10-year U.S. Treasury was 2.4%, according to data from Factset, today it's around 0.7%.
Low rates have encouraged many to buy homes or to refinance existing ones, even as others consider delaying retirement or postponing other money milestones because the coupon rate that they had relied on to fund those goals has now dropped too low.
And the low rate environment has punished those who save, invest or lend, especially when it comes to cash.
High-yield savings accounts plunged when the Fed started cutting rates, like Goldman Sachs' Marcus online savings account which fell to 0.6% in September, from a high of 2.25% last July.
And both seniors saving for retirement or families saving for college may now see their savings accounts that typically shift into bonds as those targets near, have far less yield to rely on and therefore less income.
Given how low rates are and the rise of monetary commitments, investors may be forced into taking greater risks.
But let's not forget that we're still in the midst of a pandemic.
Although the Fed may be sending the message that it wants Americans to spend more and invest in riskier assets, for investors nearing retirement, they may be in the worst position to take on additional risk, at a time when it may seem like they have little choice.
College students in particular, who are now expecting that their economic futures are likely to be worse than their parent's, are dabbling in everything from stocks like Apple and Tesla, to risky options, and cryptocurrencies.
And while some may be making serious money, the vast majority have been burned.
Yet it's completely understandable that investors would take a short term view given the circumstances - the future (right now at least) appears relatively uncertain and it's hard to imagine the Fed raising rates in the foreseeable future.
Regardless of the speed of any economic recovery, what's probably more important is that investors take a longer term view.
The siren call of short termism is understandably alluring, but there's a reason that till today, Warren Buffett remains one of the world's most successful investors - he's patient.
Rates may be low, but our patience shouldn't be, not if we want to be successful at investing at least.
2. Trump Promises Vaccine By November, History Suggests Otherwise
Trump's coronavirus vaccine timetable of three to four weeks appears to be overly ambitious

Even the most optimistic and realistic timelines suggest that a coronavirus vaccine would be available towards the latter of half of 2021

Investors should be prepared that the pandemic is likely to be a long drawn out affair and arrange portfolios accordingly
For many investors, following U.S. President Donald Trump's tweets is as important, if not more so, than receiving alerts from any of the other mainstream business newsfeeds.
Yet when Trump suggested that a coronavirus vaccine would be widely available in a matter of weeks, that bit of hyperbole was largely ignored by even the most optimistic investors.
Even in the best of times, a vaccine takes years to develop.
And depending on who you ask in the Trump administration, the timeline for a vaccine for the coronavirus ranges anywhere from three weeks (closer to Trump's estimation), to the end of 2021 (closer to reality).
To be sure, there are many coronavirus vaccine contenders and so far, the early data appears to be promising.
Late-stage trials in tens of thousands of volunteers could provide a rapid answer, but bear in mind that to deploy a vaccine widely by early next year, many things have to go right.
First, the vaccine has to work. Second, the vaccine that does work has to already be among a handful of vaccines that are in late-stage trials, otherwise there will be further delays.
Third, there can't be any major safety issues or adverse reactions to the vaccine. Fourth, clinical trials of the vaccine have to generate strong evidence of efficacy. Fifth, the Food and Drug Administration has to accept the evidence and review it quickly.
Sixth, the manufacturing facilities for the vaccine need to be ready and impeccable.
And finally, the vaccine needs to be delivered in large quantities, safely and without upsetting its efficacy in the transport process.
Consider that when the coronavirus vaccine first landed on American shores, the country didn't even have sufficient personal protective equipment for its medical staff and it's not hard to grasp the scale of the challenge.
And that's not forgetting that Americans will also need to be willing to get vaccinated.
Even against the seasonal flu, which is estimated to kill between 30,000 and 40,000 Americans annually, in the 2017-2018 flu season, only 37% of Americans actually got vaccinated.
And the rise of fake news and anti-vaxxers has even resulted in the reemergence of both smallpox and measles in the United States.
Although many pharmaceutical companies are racing towards a vaccine, they are still guided by three basic rules - the first is not to kill anyone, the second is to help people live longer better lives, and the third is to not get sued.
But because developing any drug is hard even in the best of times, billions of dollars often go into projects that either get stopped because they don't help people, or might harm them, or promising early results end up becoming nothing more than a mirage down the line.
Historically, the human race has only ever effectively eradicated two diseases, small pox and rinderpest - but if Trump is to be believed, then his administration's coronavirus vaccine push is without historical precedent.
We wouldn't bet on it.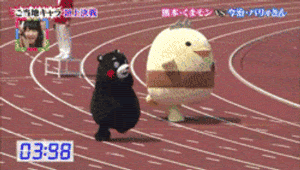 3. Inspired by China, Central Banks Race to Develop Their Own Digital Currencies
Central bank digital currency race heats up, inspired by China's venture to launch its own digital yuan

Thai and Philippines central banks only the latest to experiment with the launch of their own digital currencies, which could help fight corruption, tax avoidance and help spur economic growth
Every Sunday, Maria Gorgonzola makes her way down to Singapore's famed shopping district of Orchard Road not to take in the latest fashions, but to send money to her family back home in the Philippines.
Using a remittance agency, depending on the location of the end recipient, Gorgonzola, who works as a domestic helper, can pay as much as 14% in transaction fees just to send money home.
Which is why the Philippines, where it's estimated that as much as 10% of GDP is contributed by overseas remittances, has been quick to embrace digital currencies.
With 16 licensed digital currency exchanges in the Philippines central bank conducted a study as recently as July this year which included a "comprehensive discussion" on key issues such as price stability and legal hurdles of a central bank-issued digital currency.
According to Philippine central bank governor Benjamin Dionko, the technology behind digital tokens has the potential to vastly improve delivery of financial services, as the central bank proceeds to study the feasibility of issuing its own digital currency, similar to that of China's.
For now at least, the Philippines does not see the prevalence of digital currencies undermining the demand for fiat currency yet, with Dionko adding,
"Cryptocurrency for us has always been beyond the asset itself, but more on the blockchain technology that underpins it."
But the Philippines is hardly the only country in Southeast Asia which is considering its own digital currency.
The Thai central bank, is currently testing its digital currency system with local companies and wants the bigger ones to eventually adopt the technology as well, according to Thai central bank governor Veerathai Santiprabhob, who made the comments on the sidelines of a fintech fair in Bangkok last Friday.
The Thai authority has tested its fledgling digital currency system with local lenders and has already made some cross-border transfers with the Hong Kong Monetary Authority.
China's race to launch its own digital currency on the back of increasing interest in cryptocurrencies this year, has spurred on other central banks, including the European Central Bank to consider launching their own digital currencies.
And given China's ever increasing trade with the rest of the world, it won't be surprising to see other central banks follow suit.
What can Digital Assets do for you?
While markets are expected to continue to be volatile, Novum Digital Asset Alpha's quantitative digital asset trading strategy has done consistently well and proved resilient.
Our flagship Novum Digital Asset Alpha returned over 10% to clients in August alone, with an annualized return target of 350% well on track.
Using our proprietary deep learning tools that actively filter out signal noise, our market agnostic approach provides one of the most sensible ways to participate in the nascent digital asset sector.
Sep 21, 2020