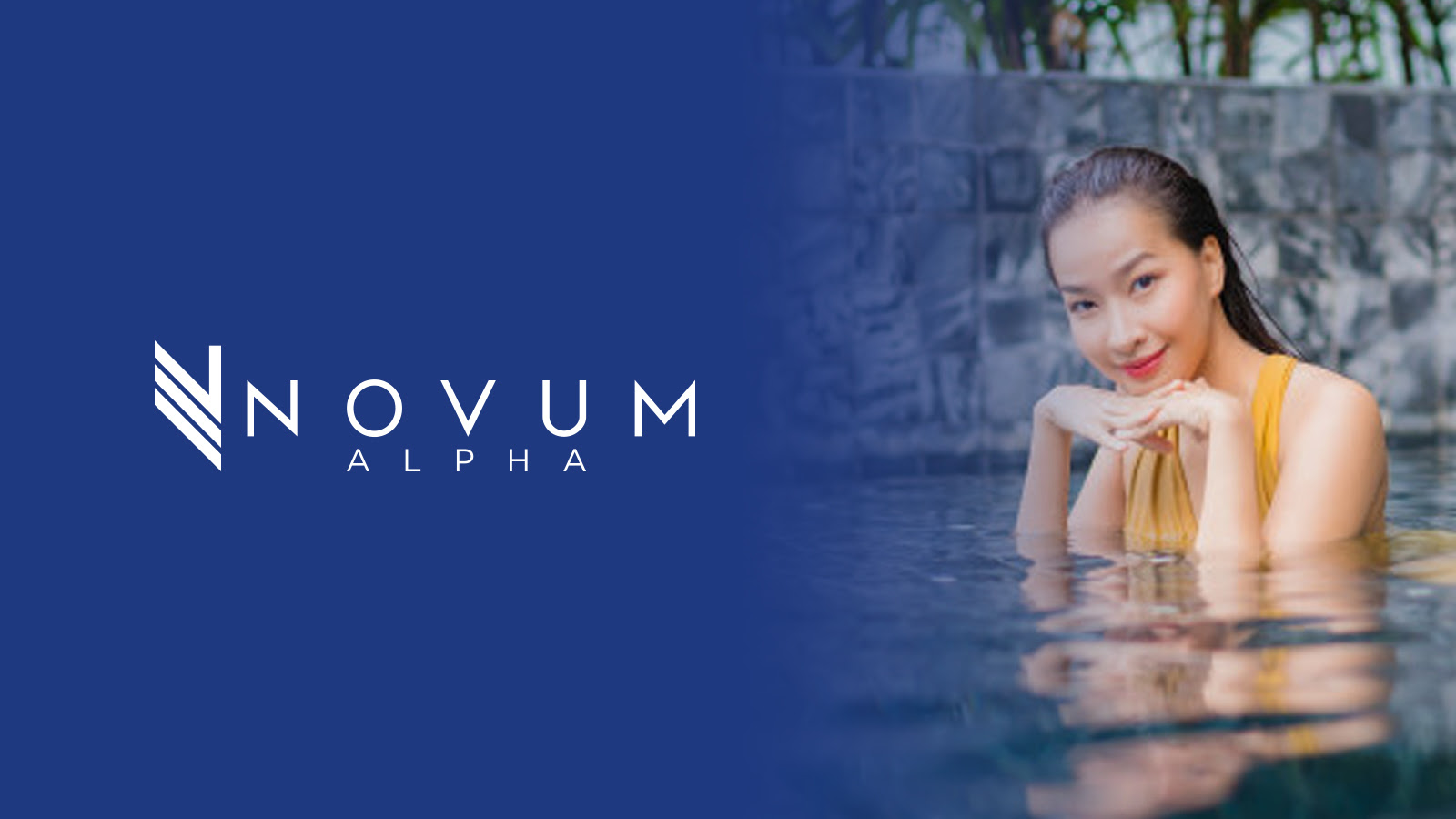 Novum Alpha - Weekend Edition 19-20 September 2020 (8-Minute Read)
Welcome to the weekend and I hope that it's providing you some respite from the volatile markets.
U.S. stocks ended the week down with the S&P 500 (-1.12%), tech-heavy Nasdaq Composite (-1.07%) and blue-chip Dow Jones Industrial Average (-0.88%) all adding to the week's losses.
Asian stocks closed mixed with South Korea, Japan and Hong Kong closing in the green.
U.S. 10-year Treasuries fell with yields rising to 0.697% from 0.682% as poor sentiment saw declines across all asset classes (bond prices normally fall when yields rise).
October contracts for WTI Crude Oil (Nymex) (+0.34%) continued their rally on the back of prospective OPEC supply cuts and a decline in U.S. stockpiles, rising to US$41.11 from US$41.00 in the previous session.
The dollar rose against other currencies as an air of uncertainty was pervasive.
Gold rose with Gold (Comex) (+0.46%) at US$1,962.10 from US$1,958.90 in the previous session, for December contracts, on political risks and inflation fears.
Bitcoin (+0.26%) was more or less unchanged overnight at US$10,960 with outflows from exchanges outpacing inflows, and on slightly higher volumes (outflows typically signify that traders are anticipating higher prices for Bitcoin).
In today's issue...
Markets Can't Seem to Wean Themselves Off The Fed
Snowflake IPO in A Time of Pandemic Packs a Punch
Uniswap Pulls The Rug on Other DeFi Products & Surges Into the Weekend
Market Overview
Without the Fed, who will save markets now?
With political gridlock in Congress, investors, expecting that the Fed would come to their rescue were sorely disappointed when the Fed essentially did nothing more than maintain the status quo.
And lacking any new substantive measures such as more aggressive quantitative easing by the Fed or a commitment to keep long term borrowing costs for the U.S. government low, markets sank further.
Stocks in Asia fared relatively better into the weekend with
Seoul's KOSPI (+0.26%), Hong Kong's Hang Seng Index (+0.47%) and Tokyo's Nikkei 225 (+0.18%), all up, while were up modestly while Sydney's ASX 200 (-0.32%) was down slightly at the end of the week.
But with a lack of feasible alternatives in the market, Monday should see some initial buying activity before markets start to trend lower heading into the end of the week.
A lack of positive macro factors as well as an absence of government intervention means that markets in the U.S. will continue to remain volatile as bulls and bears battle to command the narrative.
1. Markets Can't Seem to Wean Themselves Off The Fed
Fed's last meeting before U.S. elections provided little forward guidance on quantitative easing and largely disappointed investors who had expected more robust measures

Markets, particularly tech stocks, have suffered without a long term commitment by the Fed to keep the Treasury's long-term borrowing costs low

Stocks should continue to decline without Fed intervention and with gridlock in Congress
Whose responsibility is it for stocks to go up? Well if investor behavior is anything to go by, it looks like it's supposed to be the Fed's.
Wednesday marked the last time the Fed would meet before November's U.S. presidential election (come what may) and tech stocks continued to sink on a lack of quantitative easing from the Fed.
In March, the US$7 trillion-ton gorilla that is the Fed, was willing to throw its weight around and not only helped stocks obliterate all of their losses since, but have gone on to record all-time highs in the process.
Yet investors expecting more of the same as the world contends with a coronavirus pandemic that shows no signs of abating, were sorely disappointed when the Fed demonstrated no eagerness to wade back into the markets.
And while the Fed did pledge not to raise interest rates until inflation had outstripped its 2% target and the U.S. reached maximum employment (whatever that means), no new guidance was provided on how the central bank might adapt its balance sheet policy to generate inflation, or aid recovery.
But because the Fed did nothing more than to maintain the status quo, despite the expectation to the contrary, markets, particularly tech stocks which are buoyed by low long term yields, came under pressure.
And part of the reason why investors are leaning so much on the Fed is because they've grown to expect nothing from Congress.
With an election around the corner, lawmakers are gridlocked over the size and extent of any rescue package for the American people, which has knock on effects in terms of consumer spending and confidence.
And that has led investors to look to the Fed for help, which unfortunately before the election, has been found wanting.
Which means more pain and volatility for investors in the coming weeks and a likely spike in alternative assets such as gold and Bitcoin.
Because if no one knows whose responsibility it is for stocks to rise, then no one will get the job done.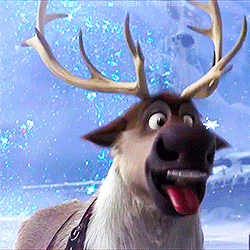 2. Snowflake IPO in A Time of Pandemic Packs a Punch
Snowflake IPO more than doubles on debut

Cloud software company encapsulates many of the key investment themes of the current period

Competition abounds and slide in tech stocks should see pullbacks on IPO debut price
Founded in 2012, Snowflake (+5.48%) could not have picked a better time for its IPO.
In the midst of a global pandemic, and against a backdrop of digitalization, Snowflake helps companies manage data they store on the cloud, through analytical and software management tools.
Backed by some big name investors, including Warren Buffett's Berkshire Hathaway (+0.37%), Snowflake's IPO story benefited from the pandemic narrative of shifting work from the office to home and remote schooling, accelerating companies' embrace of the tools which Snowflake builds.
More than doubling on debut, Snowflake's stock went up like a rocket on its first day of trading before settling down from its day high.
And while Snowflake still isn't profitable, at a time when revenue has dried up for so many other sectors, its sales growth figures has continued to fuel appetite for the company's stock.
Sales in the last fiscal year rose 174% and in the most recent quarter, revenue was still doubling from a year earlier, on trends accelerated by the pandemic.
With data increasingly the new gold, helping firms make sense of the data they hoover up on a regular basis is like providing tools to the gold miners.
And because most large companies don't sit all of their data on a single server, spread across the different cloud computing vendors, including Google Cloud, Amazon Web Services and Microsoft's Azure Cloud, Snowflake helps make sense and navigate data from several sources.
But it's not all rainbows and unicorns over at Snowflake, with the cloud service providers also offering their own competing products alongside cloud services, including Amazon (-1.79%) and Microsoft (-1.24%) which could very easily offer their version of Snowflake's software for free as part of their cloud service offering.
The same move by Microsoft many years ago, bundling its Internet Explorer for free with Windows 95, essentially destroyed Netscape, which sold its Netscape web browser as a separate software.
To make matters worse Snowflake has to work with cloud service providers while paying them huge sums as service fees to run its software, while simultaneously competing against them, with the company conceding that its profitability heavily dependent on the cloud service fees it negotiates with its very rival.
Regardless, Snowflake is part of current invest themes encapsulating remote working, data analytics and digitalization, but its competitive advantages could come under pressure on both ends, both from Amazon and Microsoft's software as well as from service providers bilking the firm for fees.
Expect Snowflake to edge down in the coming week from its IPO debut in line with broader tech stock trends and a lack of market intervention by the Fed, and that may provide some opportunity to pick up the company at a better price, but its business model remains a significant longer term risk.
3. Uniswap Pulls The Rug on Other DeFi Products & Surges Into the Weekend
Bitcoin remains stagnant as decentralized finance token Uniswap surges ahead by over 50% into the weekend and is up over 2.5 times since its debut (in dollar terms)

Token rewards have enticed more cryptocurrency traders into the DeFi space and while a bubble may be forming, the price of Ether seems to suggest that it may still be early days
Uniswap, a decentralized cryptocurrency exchange that acts as an on-chain market maker, allowing the swapping of ERC20 tokens built on the Ethereum blockchain, had a spectacular run heading into the weekend.
Rising by over 50%, Uniswap is now worth over two and a half times its debut price in a rally that appears to have gathered steam.
One of a dozen or so decentralized finance products, or DeFi for short, Uniswap soaked up massive pools of liquidity heading into the weekend by offering free Uni tokens (worth about US$4 at the time) to early liquidity providers who had interacted with their smart contracts before September.
That saw a huge rush of liquidity providers who had been generating yield on other DeFi platforms, rush to Uniswap's decentralized exchange and send the value of Uniswap soaring in the matter of a few hours.
According to data from DeFi Pulse, the total value locked in Uniswap's decentralized exchange - locked in the sense of cryptocurrencies being put into smart contracts and held there - ballooned to US$1.75 billion as traders stampeded to the platform in search of yields.
But anyone who's looking to try and call a DeFi peak (not advisable) would be best advised to observe the price of Ether as well.
During the initial coin offering (ICO) craze of 2017, Ether's price soared to as high as US$1,300 at one stage before the ICO bubble burst, and based on Ether's current price, about US$390, which is already up some 10% since the start of the week, the DeFi rally may still have some legs to run.
What can Digital Assets do for you?
While markets are expected to continue to be volatile, Novum Digital Asset Alpha's quantitative digital asset trading strategy has done consistently well and proved resilient.
Our flagship Novum Digital Asset Alpha returned over 10% to clients in August alone, with an annualized return target of 350% well on track.
Using our proprietary deep learning tools that actively filter out signal noise, our market agnostic approach provides one of the most sensible ways to participate in the nascent digital asset sector.
Sep 19, 2020