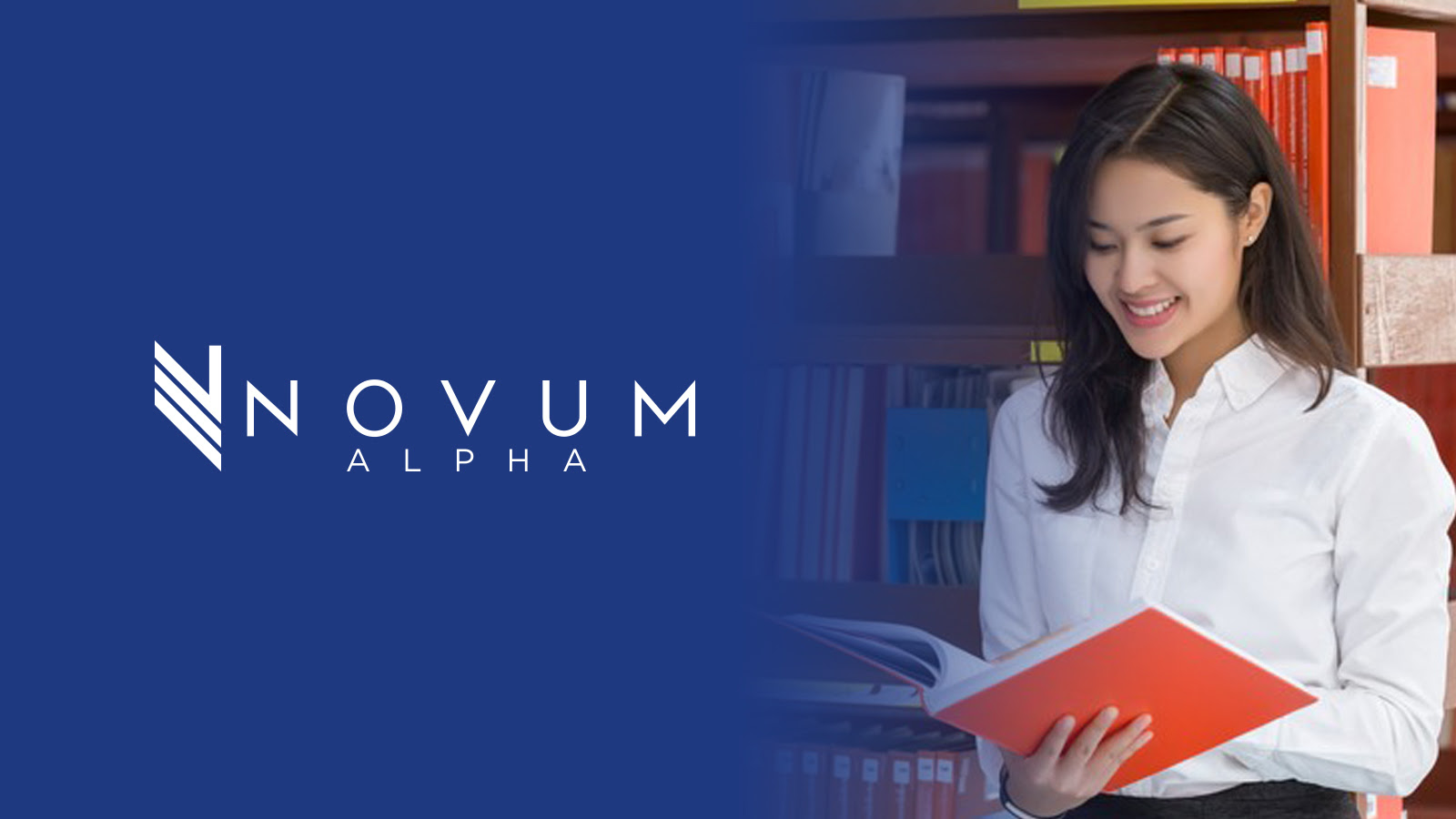 Novum Alpha - Daily Analysis 18 September 2020 (10-Minute Read)
Bitcoin Steady at $10.92k, U.S. Stocks Mixed & Asian Stocks Edge Up - Is diversification for dummies?
Finally it's Friday, one more day to the weekend and I'm hoping it's turning out fantastic for you!
In brief (TL:DR)
U.S. stocks slid again as the Fed's lack of substantive quantitative measures led investors to move out of risk with the S&P 500 (-0.84%), tech-heavy Nasdaq Composite (-1.27%) and blue-chip Dow Jones Industrial Average (-0.47%) all down.
Asian stocks were mostly up in the morning trading session as investors look for the next catalyst to reignite the rally look towards Asia for growth.
U.S. 10-year Treasuries continued to rise with yields slipping to 0.682% from 0.686% as investor sentiment turned cautious (bond prices normally rise when yields fall).
October contracts for WTI Crude Oil (Nymex) (+3.58%) surged on the back of greater cohesion from the oil cartel OPEC with Saudi Arabia managing to keep the bloc in check and making any supply cuts that much easier, rising to US$41.00 from US$39.58 in the previous session.
The dollar steadied in a volatile trading session.
Gold rose with Gold (Comex) (+0.46%) at US$1,958.90 from US$1,947.80 in the previous session, for December contracts, on growing concerns over inflation being stoked by the Fed.
Bitcoin (-0.56%) was more or less unchanged overnight at US$10,920 (GMT 0230) with outflows from exchanges outpacing inflows, and on more or less unchanged volumes (outflows typically signify that traders are anticipating higher prices for Bitcoin).
In today's issue...
Diversification is For Dorks, These Days The Smart Money Is Going All-In
The Fed Didn't Do Much For The Tech Darlings of The Stock Market
How does DeFi Pay Those Insane Yields?
Market Overview
The key takeaway for investors from the Fed's meeting on Wednesday is that the economy and not the market are the priority.
Presumably, if the economy is taken care of, the market will take care of itself.
And with indices increasingly tech-heavy these days, the lack of commitment by the Fed to further quantitative easing and keeping long-term U.S. borrowing costs low, plus inflation, are a catalyst towards tech's interim decline.
In contrast, stocks in Asia fared relatively better as global investors searched for growth elsewhere, and
Seoul's KOSPI (+0.10%), Hong Kong's Hang Seng Index (+0.46%), were up modestly while Sydney's ASX 200 (-0.03%) and Tokyo's Nikkei 225 (-0.01%), were down slightly before the lunch break.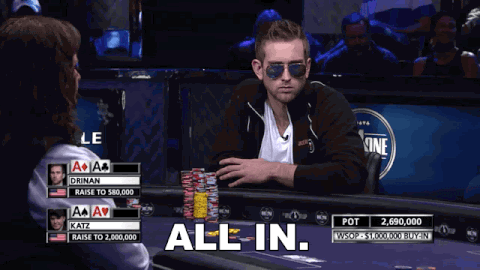 1. Diversification is For Dorks, These Days The Smart Money Is Going All-In
Evolving market structure sees even less benefit to diversification today, than it had in the past few decades

Even indices are becoming more concentrated with the top five companies on the S&P 500 making up 20% of the value of the index

Investors are better served focusing efforts and analysis on what they are interested in and doubling down on those bets
As a farmer, Samuel Jonas knows how important it is to grow more than one crop, because should one crop fail, he has others to rely on.
And when it's come to investing, the wisdom of the last few decades has always been to cast your bets far and wide. Love stocks? Maybe buy bonds as well.
Overweight on stocks? Spread across a few sectors.
But despite that conventional wisdom, professional money managers with large concentrated bets who have tended to trade less, have higher tracking errors and more concentrated portfolios, have tended to do much better, according to data from Bernstein Research over 2006 to 2019.
Almost a third of top performing managers have highly concentrated portfolios - which makes sense because you know what you know, and when it comes to investing, knowing a lot about a little, is often more profitable than knowing a little about a lot.
Billionaire investor Stanley Druckenmiller has long been skeptical about the merits of diversification, calling it the "most misguided concept" that has come out of business schools.
And the coronavirus pandemic has only highlighted how there's increasingly less benefit from a diversified portfolio, with correlations across the S&P 500 rising to as high as 0.9 in March, slipping slightly to 0.75 by July - with 1.00 being a perfect correlation.
Common sense tells us that it's better to focus on one thing at a time - not all of us are Elon Musk - and it's probably why you don't see your doctor also double as a veterinarian - similar but not the same.
And for funds, it's much easier to be an activist investor and focus on deeper dialogue with company management if there are only a few open positions to be monitored.
Since diversification is dying - to be sure it was never clear that it provided much benefits beyond the immediate post-war period - perhaps an investor is best served by picking a sector, focusing their time and efforts on it, and doubling down.
Druckenmiller advises - if you see something that excites you, put all your eggs in one basket, and watch that basket very carefully.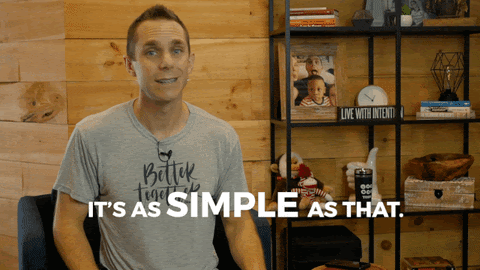 2. The Fed Didn't Do Much For The Tech Darlings of The Stock Market
The Fed hasn't committed to further quantitative easing or keeping long-term U.S. debt cheap for the government, which spells bad news for the "simple" tech trade
The logic is irresistible in its simplicity - as the world hunkers down because of the coronavirus pandemic, the main tools with which we use to keep in touch, work, and play are all technology - and the only companies that are raking in steady profits are tech companies, so just buy tech stocks.
And for most of this year, that assumption was correct as tech stocks rallied well beyond their March lows with the Nasdaq Composite marking all-time record highs.
But there has been another quiet catalyst for tech's success - the U.S. Federal Reserve's quantitative easing.
Near-zero borrowing costs have helped to justify tech's sometimes gravity-defying valuations, but the lack of commitment from the Fed's meeting on Wednesday, to keep long-term borrowing costs low, has seen a sharp sell-off in long-dated U.S. debt, sending rates on the 30-year U.S. Treasury Bill rising.
Whereas previously, the yield on a 30-year Treasury was so low that it made more sense to take a bit of risk in equities, particularly tech stocks, the Fed hasn't committed to keeping the longer term debt costs of the federal government low, and that has seen tech stocks falter.
A 30-year Treasury was around 1.43% yesterday, well below the Fed's target inflation rate of 2%.
And a spike in inflation and longer-dated yields, could dampen demand for tech stocks, especially given that these growth-oriented companies tend to borrow cash to fuel that growth and profits at many top tech companies are likely to be expected over a longer period of time.
The seductive elegance of the simple logic as to why tech stocks are a sure bet right now has papered over how low yields on long-term debt was a factor in making tech investors of us all - but now that the Fed has pulled the rug on that trade, tech investors are in for a rocky ride.
3. How does DeFi Pay Those Insane Yields?
Bulk of DeFi yields are being paid out on the basis of rapidly rising DeFi token prices

DeFi incentive mechanism is creating a short term bubble, but from the ashes of the fallout, the next generation of decentralized finance companies could arise
Prior to the advent of cryptocurrencies, it was hard to imagine a world without banks. From arranging accounts to selling collaterlizing debt obligations, banks have situated themselves as the center of the financial world and by extension, the real one as well.
But with billions of people around the world lacking access to a bank account, their ability to secure their earnings, receive interest on their deposits, and invest their wealth for the future has meant that they remained trapped in a poverty cycle.
Enter DeFi, or decentralized finance.
A decade of tinkering with the blockchain has seen the rise of self-executing smart contracts, primarily on the Ethereum blockchain (where over 90% of transactions occur) with applications known as dApps (decentralized applications) performing financial ledgers that a bank would typically handle.
dApps are done entirely in cryptocurrencies, yet the rise of stablecoins (dollar-based or backed cryptocurrencies) has meant that for all intents and purposes, these self-executing smart contracts function as if they were banks.
Using dApps, anonymous users can lend or borrow funds from each other, go long or short on a range of assets, trade coins and earn interest from deposits - and some of those deposits are making serious money.
The question of course as always is, how?
In an effort to attract more depositors, and more borrowers, many DeFi platforms pay out their own tokens on top of the interest on the loans - these so-called "governance tokens" give token holders a say in the evolution and development of these DeFi platforms.
And because these DeFi tokens can appreciate, it's entirely possible for a borrower who then deposits their borrowings on another DeFi platform (with higher yields or appreciating tokens), to actually get paid to borrow funds.
Imagine being paid to take a loan!
But then consider that Japanese and German sovereign bonds have had negative yields for years (buyers of the bonds are actually paying these governments for the privilege of having them borrow money), then it doesn't seem so ludicrous after all.
Yet if the borrowing to earn a higher rate of return sounds complicated, that's because it is. Savvy traders are borrowing on one platform to lend off another and arbitraging - which is precisely what banks do.
Commercial banks borrow from the central bank and then lend out to borrowers. By paying less to depositors than what they charge to borrowers, banks make the difference, or spread if you will.
The idea behind DeFi is that anyone can become a bank.
But is DeFi an entirely hype-driven and unsustainable bubble?
But then the same thing was said about tech stocks as well in the aftermath of the dotcom bubble, yet notice how embedded technology is to the fabric of existence today.
Almost all of the ridiculous yields (tens of thousands of percent in some cases) being paid out to lenders and borrowers in the DeFi space today are as a result of speculators betting on the DeFi tokens being paid out - they're buying and selling them for higher prices.
And that part of the market likely won't persist - but the decentralized aspects of finance have already been unleashed and it's hard to see that genie being stuffed back in the bottle.
For now though, so long as the speculative activity keeps happening, lenders and borrowers will be making coin.
But the music will eventually stop, as it always does.
What can Digital Assets do for you?
While markets are expected to continue to be volatile, Novum Digital Asset Alpha's quantitative digital asset trading strategy has done consistently well and proved resilient.
Our flagship Novum Digital Asset Alpha returned over 10% to clients in August alone, with an annualized return target of 350% well on track.
Using our proprietary deep learning tools that actively filter out signal noise, our market agnostic approach provides one of the most sensible ways to participate in the nascent digital asset sector.
Sep 18, 2020