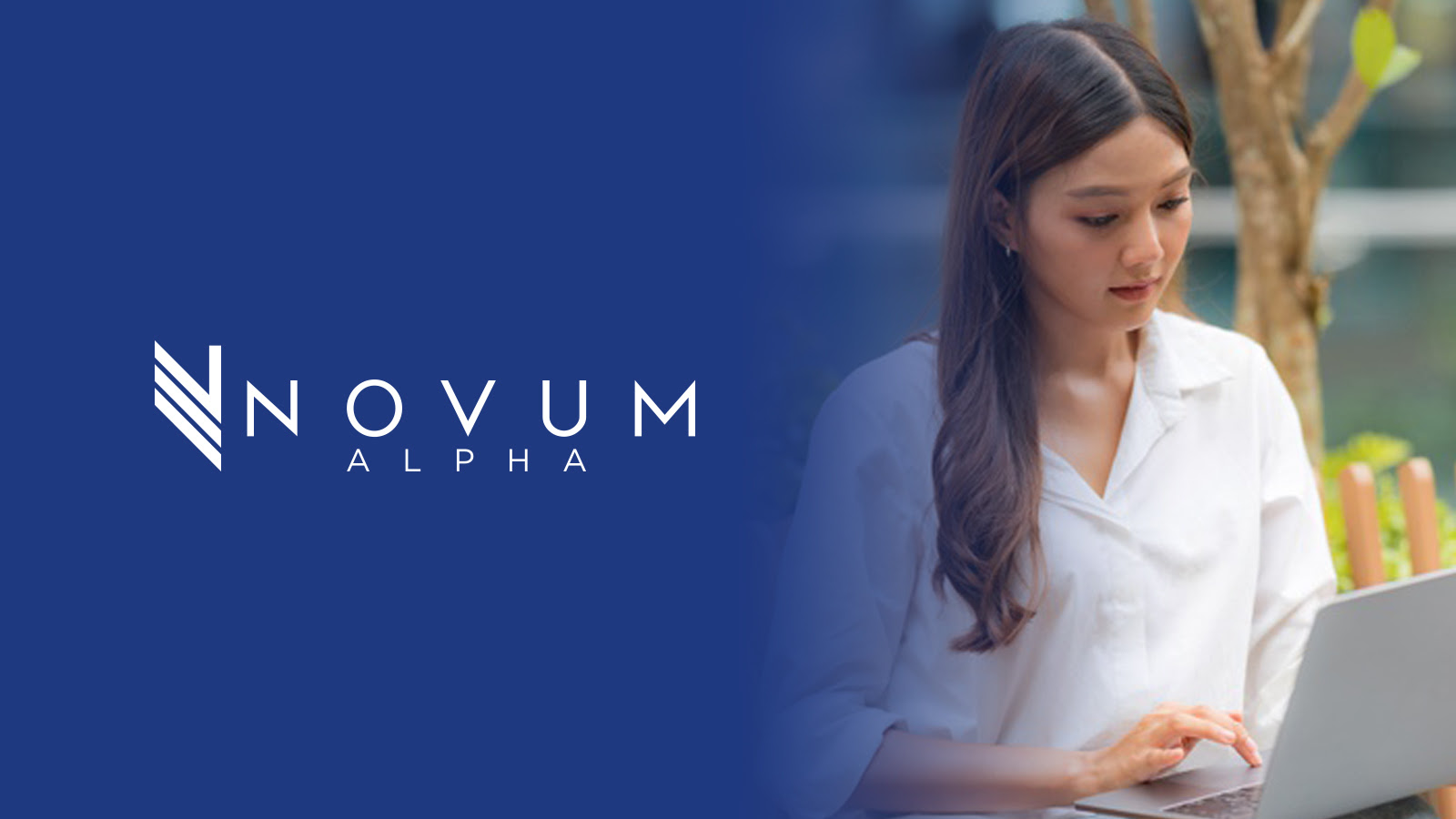 Novum Alpha - Daily Analysis 16 September 2020 (10-Minute Read)
Wishing you a wonderful Wednesday and the markets are waking up to the Fed!
U.S. stocks continued to rise on Tuesday as the S&P 500 (+0.52%), blue-chip Dow Jones Industrial Average (+0.01%) and tech-heavy Nasdaq Composite (+1.21%) saw investors return to the them of buying into tech stocks.
Asian stocks were up ahead of the conclusion of the U.S. Federal Reserve's meeting, with expectations high that the Fed intends to continue with its dovish stance.
U.S. 10-year Treasuries slipped, with yields rising to 0.678% from 0.669% on Monday, on expectations of accommodating Fed policy (bond prices normally fall when yields rise).
October contracts for WTI Crude Oil (Nymex) (+1.38%) rose on the back of a weakening dollar to US$38.81 from US$37.25 in the previous session.
The dollar has now slid to near its lowest level in over a week against major currency pairs.
Gold was mostly flat with Gold (Comex) (-0.39%) at US$1,966.60 from US$1,974.40 in the previous session, for December contracts, on the back of some profit taking.
Bitcoin (+0.17%) was more or less unchanged , on small periods of profit taking, trading at US$10,741 (GMT 0300) with outflows well ahead of inflows into exchanges, and on moderating volumes (outflows typically signal a willingness by investors to hold Bitcoin off exchanges and is normally a sign of anticipating a potential price rise).
In today's issue...
Forget Bloomberg & CNBC, Big Investors Are Watching Reddit & Twitter Now
Nvidia's Surprise Acquisition of Chipmaker Arm Could Spell Trouble for Apple
How Do You Stop Cryptocurrency Trading? India Has Another Go At a Ban
Market Overview
With all eyes on the U.S. Federal Reserve's meeting that is due to end later today (U.S. Eastern Time), markets have already priced in Fed dovishness and some traders have already locked in profits in anticipation of more volatility ahead.
Right now at least, outside of loosening Fed policy, there are few compelling catalysts to take market higher after the impressive recovery in global stocks from the lows in March started to lose steam, in the first two weeks of September.
And with plenty of macro risks in the coming months, investors are understandably jittery - including, in no particular order of chaos, an upcoming U.S. presidential election, a no-deal Brexit and the northern hemisphere rushing into peak flu season as the coronavirus continues to rage.
Adding to the chaos, U.S. President Donald Trump claims that a vaccine for the coronavirus should be ready within four weeks.
Asian investors shrugged and stocks were mostly up in the morning session, mainly on expectations of dovishness from the Fed, with Seoul's KOSPI (+0.09%), and Hong Kong's Hang Seng Index (+0.21%) up and Sydney's ASX 200 (+0.80%) and Tokyo's Nikkei 225 (+0.14%), all up before lunch.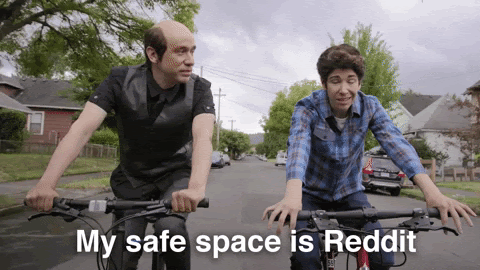 1. Forget Bloomberg & CNBC, Big Investors Are Watching Reddit & Twitter Now
Outsize retail influence in American stock markets has seen professional investors turn to unlikely sources of information to glean an advantage in the markets

Professional investors are turning to Twitter, Reddit and other stock forums where retail investors can move markets
We'd like to think that stock analysts are privy to more up to date information, have one finger on the pulse of the market and let's face it, access to information that can help make a lot of money.
But these days, institutional investors can be found trawling the "degenerate" message boards of Reddit instead of listening in on quarterly earnings calls.
"So I finally did it. I took out a credit card loan to invest in stocks," reads one thread, while on another, a Redditor posts multiple expletive-laden messages about stocks like Apple (+0.16%) and Tesla (+7.18%).
With lockdowns making stockbrokers of us all, the influence of home-based traders is starting to eclipse the influence of institutional investors on U.S. markets and figuring out who is doing what among amateur stock traders has become a critical mission for big investors.
Whereas in the past, big investors could be seen trawling through Barrons and Bloomberg, now they're more likely to be canvassing Reddit threads like r/wallstreetbets and stock picks suggested by retail-focused brokerages, plugging data from these sites into sophisticated algorithms to try and gain an edge.
To be sure, alternative data is not new.
Last April, a corporate jet tracking service noted how a plane owned by Occidental Petroleum
(+5.31%)
landed in Warren Buffett's hometown of Omaha, leading some investors to bet that Berkshire Hathaway (-0.28%) would take a stake in Occidental Petroleum as part of the Anadarko Petroleum acquisition.
The bet paid off, Berkshire Hathaway announced soon after the jet's landing in Omaha that Buffett's Berkshire Hathaway would take a US$10 billion preferred stake in Occidental Petroleum and sent shares of the company soaring at the time.
As sports betting forums closed because of the coronavirus pandemic, people stuck home because of lockdowns took to stock trading, taking advantage of zero-fee and user friendly trading apps like Robinhood and SoFi.
Retail trading now accounts for as much as 20% of stock trading in the U.S. and is the second largest group of investors in a market that is more commonly moved by institutional investors such as pension funds and hedge funds.
And it's not just stocks, retail traders have become a force to be reckoned with in options trading as well, where frenzied buying forces dealers to hedge positions, whipping stock prices even higher, in a self perpetuating feedback loop.
But just like so many other online communities and forums, a sort of vigilante sense of justice pervades.
Jaime Reogzinski, who founded
r/wallstreetbets
thread on Reddit and which has 1.5 million subscribers, posted at the top,
"We have plenty of people that have tried to leverage Wall Street Bets in some form or another for opportunity, for profit," ... "Some shady, some legal, some blatantly illegal." WSB never forgets.
Meanwhile that next analyst stock report that you just paid for may just have come from Reddit.
2. Nvidia's Surprise Acquisition of Chipmaker Arm Could Spell Trouble for Apple
Apple's decision to ditch Intel's

(+1.19%)

chips for its Mac personal computers may now appear to be a mistake in hindsight as Nvidia's

(+0.92%)

acquisition of Arm poses threats to Apple's chipmaking ambitions

Nvidia's ownership of Arm means that it can now decide which companies get what chip designs and when, allowing it to gain an advantage as and where it chooses, particularly in mobile devices
It's like that moment when you've decided to commit your life to one man, only to find out that he's already married with two children.
For Apple, which very recently and publicly announced that it would be ditching Intel's chips for its Mac personal computers, and going exclusively with Arm instead, Nvidia's US$40 billion acquisition of Arm from Softbank (+4.10%) may feel a lot like that.
In a deal that none of Arm's customers had even known about, let alone backed, graphics processing chipmaking giant Nvidia is set to purchase all of the United Kingdom-based Arm for up to US$40 billion, in what could end up as the semiconductor world's biggest deal ever.
The bombshell rippled through the chip industry where dozens of companies license Arm's designs, mostly used in smartphone processors, but also used in tablets and other devices that require chips with lower power consumption.
And Nvidia might use its acquisition of Arm to also settle old scores, particularly with Apple, which had for years ditched Nvidia's far superior graphics cards in its Macs, going instead with AMD's (+1.32%) Radeon line of graphics processing units instead, much to the chagrin of creatives everywhere.
Nvidia, which this newsletter has covered regularly as being one of the better companies to bet on this year, has richly rewarded its shareholders since.
The rise of e-sports and the coronavirus pandemic saw a soaring demand not just for Nvidia's GPUs, but also cloud computing services, which Nvidia presciently moved into, as companies everywhere were forced to send their workers home.
And that played out nicely for Nvidia which manged to pivot its prowess in GPU architecture to handle data-intensive machine-learning tasks that saw the firm power past Intel two months ago to become the world's most valuable chipmaker.
Meanwhile, Apple's ambitions to license Arm's technology and become a chipmaker in its own right may be foiled by Nvidia's Arm acquisition.
At this stage, Apple could either accept that there's no guarantee Nvidia will provide it with the chipmaking chops that it needs through Arm, or go it alone and try to become a chipmaker itself, which would be a dreadful mistake.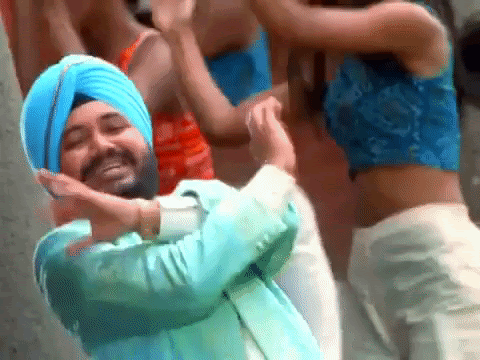 That dance you do when Bitcoin moons.
3. How Do You Stop Cryptocurrency Trading? India Has Another Go At a Ban
Indian government moves to ban cryptocurrency trading while pursuing its own digital currency

Fears from the disastrous move to demonitize ₹500 and ₹1,000 notes continue to linger on citizens who have moved into gold and cryptocurrencies

India's cryptocurrency trading community estimated at 1.2 million, but real number may be much larger and push to ban may simply send business offshore
Gaurav Sindharta has never seen the inside of a casino his entire life. A devout Bahai, he doesn't consume the flesh of animals nor the products of fermentation, yet when it comes to cryptocurrency trading, you'd think he was a profligate gambler.
From his humble flat in Mumbai, the 22-year old web programmer has been trading cryptocurrencies in his free time, making thousands of dollars each month and losing just as much.
With cryptocurrency trading volumes soaring in India since March, concerns from New Delhi that the industry has become nothing more than a glorified casino, has seen lawmakers move forward with a new law to ban the trade in cryptocurrencies.
India's move to ban cryptocurrencies is largely out of sync with much of the rest of the region, which has chosen to regulate the nascent market, instead of try and stamp it out of existence.
The bill is expected to be discussed shortly by India's federal cabinet before it is sent on to parliament for a vote, where it is largely expected to pass unopposed by the BJP-led majority.
In an attempt to separate blockchain technology from cryptocurrencies, the Indian government will encourage blockchain development, but try to weed out cryptocurrency trading, which it sees as facilitating fraud.
As recently as 2018, the Indian central bank banned cryptocurrency transactions after a string of frauds occurred in the months following Prime Minister Narendra Modi's sudden decision to void 80% of the nation's currency by demonetizing the
₹500 and ₹1,000 note.
Imagine waking up one morning only to be told that 80% of your bank account would now be void.
After that disastrous move by the BJP government, Indians of every stripe took to gold, while the tech savvy took to cryptocurrencies.
In March this year, Indian cryptocurrency exchanges responded with a constitutional challenge in the Supreme Court and won respite against he central bank ban on cryptocurrency transactions, prompting an almost 450% surge in trading volume, according to data from TechSci Research.
That surge in cryptocurrency trading has worried authorities, concerned that Indians facing massive job losses in an ongoing economic slowdown that has been exacerbated by the coronavirus pandemic, will bet the farm on cryptocurrency trading without fully understanding the risks.
India's decision to ban cryptocurrency trading stands in stark contrast to its more progressive Asian neighbors, with even China, which banned initial coin offerings and cryptocurrencies in 2017, recently moving to allow Bitcoin trading as virtual property.
China is also in the late stages of launching its very own central bank-issued digital currency, while the technologically advanced nations of Singapore and South Korea both regulate cryptocurrency trading and are homes to some of the world's biggest exchanges.
And while India is planning to launch its own digital currency, it's averse to cryptocurrency trading.
But the recent rise of decentralized finance and decentralized cryptocurrency exchanges means that while India may be able to clamp down on centralized cryptocurrency exchanges within its jurisdiction, it won't necessarily be able to stop decentralized developments far beyond its shores.
And if China's experience is anything to go by, it'll be challenging to launch your own central bank-issued digital currency without tolerating at least some cryptocurrency trading - in which case you might as well regulate it instead of ban it.
What can Digital Assets do for you?
While markets are expected to continue to be volatile, Novum Digital Asset Alpha's quantitative digital asset trading strategy has done consistently well and proved resilient.
Our flagship Novum Digital Asset Alpha returned over 10% to clients in August alone, with an annualized return target of 350% well on track.
Using our proprietary deep learning tools that actively filter out signal noise, our market agnostic approach provides one of the most sensible ways to participate in the nascent digital asset sector.
Sep 16, 2020