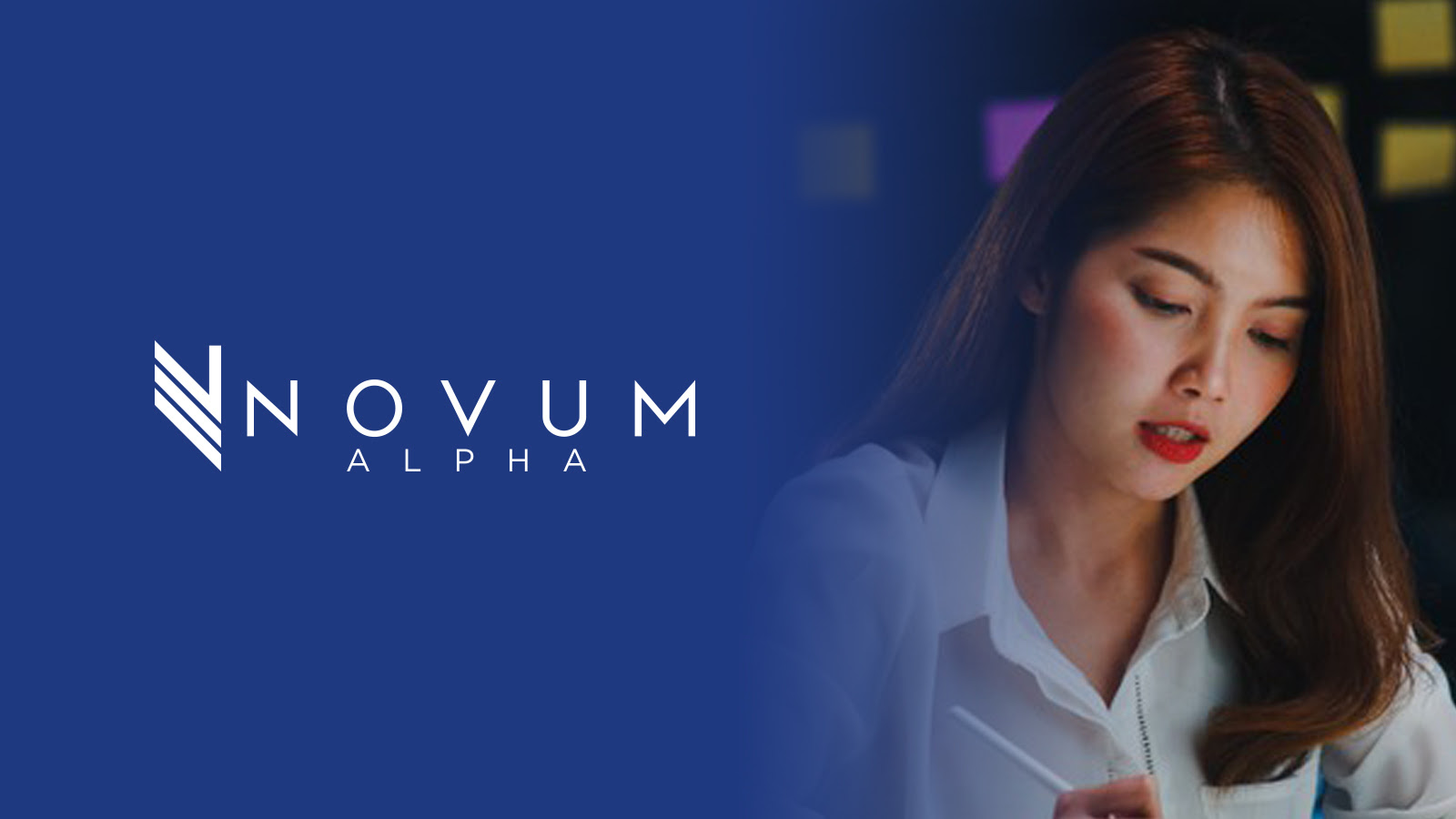 Novum Alpha - Daily Analysis 15 September 2020 (10-Minute Read)
Bitcoin (+4.32%) rose sharply, on expectations of the Fed keeping rates down and a rebound in stocks, trading at US$10,790 (GMT 0330) with outflows well ahead of inflows into exchanges, and on sharply rising volumes (outflows typically signal a willingness by investors to hold Bitcoin off exchanges and is normally a sign of anticipating a potential price rise).
U.S. stocks opened strongly on Monday as the S&P 500 (+1.27%), blue-chip Dow Jones Industrial Average (+1.18%) and tech-heavy Nasdaq Composite (+1.87%) saw investors buying into the dip from last week.
Asian stocks were a mixed bag on Tuesday as investors await more clarity from the U.S. Federal Reserve's meeting tomorrow.
U.S. 10-year Treasuries were unchanged, with yields at 0.669% from 0.668% earlier, as investors adopted a wait-and-see approach towards the Fed's Wednesday meeting (bond prices normally rise when yields fall).
October contracts for WTI Crude Oil (Nymex) (-0.03%) remained more or less unchanged on Monday as well slipping slightly to US$37.25 from US$37.33 in the previous session.
The dollar dipped slightly on expectations of Fed dovishness.
Gold rose on expectations that the U.S. Federal Reserve will keep interest rates low, with Gold (Comex) (+0.54%) at US$1,974.40 from US$1,947.90 in the previous session, for December contracts, and looks set to rise after the Fed meeting concludes on Wednesday.
Bitcoin (+4.32%) rose sharply, on expectations of the Fed keeping rates down and a rebound in stocks, trading at US$10,790 (GMT 0330) with outflows well ahead of inflows into exchanges, and on sharply rising volumes (outflows typically signal a willingness by investors to hold Bitcoin off exchanges and is normally a sign of anticipating a potential price rise).
In today's issue...
Banks Could Get Battered By a Biden Presidency
The Coronavirus Is Creating Zombies, But Not How You Think
Nigeria Moves Forward to Regulate Cryptocurrency
Market Overview
Centuries of political and social upheaval as well as disastrous economic policies have meant that the Chinese save a higher proportion of their income than citizens from other countries.
But could Chinese shoppers be what the world needs to pull itself out of the pandemic's economic woes?
Chinese retail sales and industrial production in August both beat analyst expectations, underscoring a rebound in economic activity from fiscal stimulus and strong exports.
Yet markets in Asia remained unconvinced on the Chinese economy rescuing the region, with Asian investors still looking west to the U.S. Federal Reserve's meeting later today for guidance on what to expect next.
As a result, Asian stocks were mostly mixed in the morning session, with Seoul's KOSPI (+0.48%), and Hong Kong's Hang Seng Index (+0.57%) up and Sydney's ASX 200 (-0.06%) and Tokyo's Nikkei 225 (-0.56%), down slightly.
Biden's address to his bankers got personal.
1. Banks Could Get Battered By a Biden Presidency
Big U.S. banks have come under increased pressure for a variety of reasons, including disruption from fintechs, increased compliance costs and low interest rates

Trump may be good for banks, but bank stocks have fallen 17% since he took office, a Biden presidency could be much worse for U.S. bank stock investors
"Take it to the bank" and "you can bank on it" - banks and banking have become so ingrained into modern life that even the term bank, which is meant to be a noun, has become a verb, and entered the popular lexicon.
But banks, especially the biggest U.S. banks, are facing numerous challenges, from disruption by low-cost fintechs, to falling profits - a potential Biden presidency on the horizon might squeeze big banks and their shareholders even more.
In what would be a doomsday scenario for bankers, a Democratic clean sweep of the House, the Senate and the White House, could see banks taxed more heavily and subject to stricter regulation than what they currently enjoy.
Whatever one's views of the Trump administration, for banks and their shareholders at least, the Trump presidency has seen them laughing all their way to, well, the bank.
A cut in the federal corporate tax rate has seen bank profits soar because banks are among a small handful of U.S. industries which actually pay the full rate.
Most firms can offset tax for capital expenditures and for research and development - but these are areas where banks are relatively inactive.
And unlike tech firms, most banks have the bulk of their business domestically - meaning that U.S. banks have tended to pay a hundred cents on the dollar for their tax exposure.
But what a difference a presidency makes.
Take JPMorgan Chase (+1.37%) for instance, which in 2017 had a reported tax rate of 32%, a rate which fell to 18% by 2019, thanks to Trump's cut of the statutory federal rate from 35% to 21%
Biden has proposed hiking the tax rate back up to 28% - a 7% hike would have cost JPMorgan Chase investors US$3.1 billion in earnings last year, or, based on the bank's current earnings multiple, shaved off US$30 billion in its market cap.
And although banks may not engage in research and development in the traditional sense, they do engage in the creation of new products and are constantly finding new assets to bet on.
Take the market for derivatives, which has soared to trillions of dollars in notional value and which remains largely opaque to regular investors, but is still a significant revenue generator for banks.
Both Biden and his running mate Kamala Harris have expressed support for a financial transaction tax, which would chip away at the profits that banks make from their trading desks.
Yet for all the love that Wall Street may have for the Trump administration, bank stocks are down some 17% since Trump entered the White House.
Much of that has to do with the rise of tech, increased compliance costs and a low interest rate environment - these are not things that are likely to change any time soon.
But investors who are taking a more short term view may want to beware that a sweep of the levers of power for Democrats in November, may see immediate backlash on U.S. bank stocks.
2. The Coronavirus Is Creating Zombies, But Not How You Think
Companies are loading up on debt thanks to low interest rates that show no signs of rising

Rotation into other sectors of the economy presents risks from investors who may not be able to detect whether or not it is debt that is papering over and providing an illusion of profitability and zombie companies
Outdated business models, tired customers and disillusioned employees - yet somehow or some way the paychecks keep rolling in and the company refuses to die.
And while the onset of the coronavirus pandemic has been a financial tsunami for companies everywhere, for some firms which were going to die anyway, the pandemic has provided an unexpected lifesaver.
Not quite dead, but not quite alive either, zombie companies, already sustained by a a decade of low interest rates have now received another shot in the arm by the dramatic policy response of central banks globally.
The bond binge following the depths of March madness in the stock market, has accelerated a trend of companies that should be dead, but have managed to borrow cheaply and amble on with operating profits that fall short of the interest needed to pay lenders.
Inspired by the U.S. Federal Reserve's response to the pandemic, corporate borrowing costs which soared in March, have fallen to historic lows and facilitated unprecedented debt issuance by companies.
At the end of last year, 13% of companies in the Leuthold 3000 Universe index, similar to the Russell 3000 index of U.S. companies (meant to be a benchmark of the entire U.S. stock market), had staggered along for at least three years with a repayment shortfall, up by more than 50% since the end of 2008.
And since the pandemic, as many as 15% of these companies could now be classified as "zombies."
As investors start rotating into non-tech stocks, many of which have since seen gains faster than tech in recent weeks, they may be stepping onto land mines that could go off when capital markets dry up.
And while the Fed has indicated that it has no intention of raising interest rates any time soon, if the economy should take a sharp turn downwards, or if there is an economic recovery and rates go up - both ways, these zombie companies would be pushed beyond the land of the living.
Zombie companies have only ever been more numerous at one time in the past - just before the dotcom bubble burst at the turn of the century - which suggests two clear dangers for investors - access to cheap credit is papering over the true debt picture of many companies and markets have reached levels, in the words of former Fed chairman Alan Greenspan, "irrational exuberance" - both of which could spell sudden shocks, especially for zombie companies.
To be sure, zombies companies aren't like the zombies portrayed in Hollywood movies - it's often hard to tell just looking at the annual reports of these companies which ones are zombies and which ones are not - these are the worst kinds of zombies - they look like you and me.
Hidden beneath amorphous accounting line items like "long term liabilities" these companies are particularly susceptible to caving under a mountain of debt.
Investors therefore need to take a more critical eye when wading into other sectors outside of tech to look at the firm's business models rather than just their books.
Is the company making operating profits sufficient to pay off their long term debt? Is the business model sustainable or is it dated? Who are the firm's key clients and is their long term business growing or do they have a business unit that could propel the company forward?
Failure to spot a zombie could very quickly turn an investor's portfolio into one.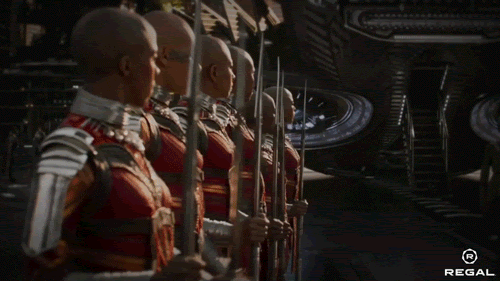 3. Nigeria Moves Forward to Regulate Cryptocurrency
Nigeria is one of the most open countries to cryptocurrencies, where soaring inflation has seen locals ditch the Nigerian naira for cryptocurrencies such as Bitcoin

Regulation a welcome move as ordinary Nigerians have seen billions of dollars lost through cryptocurrency-inspired scams and Ponzi schemes
Characterization of cryptocurrencies as traded securities represents a departure from the treatment of the nascent asset class compared with other jurisdictions
I've got an incredible investment opportunity for you.
I know this will come as a surprise to you because you may not know me, but I have been following your work on LinkedIn for some time now and am very impressed by your achievements and desire to go into a business relationship with you.
I am Al-Taekyurmani, son of the late Al-badari Sugadadee of Nigeria, a member of the Nigerian royal family who was murdered by Boko Haram terrorists in March 2019.
Before his death, my father deposited the sum of US$4.2 million with the First Nigerian Bank for safekeeping.
I am here seeking an avenue to transfer the fund to you because you appear to be a reliable and trustworthy counterparty based on what I have observed of you from LinkedIn.
Please allow me offer to you the sum of 20% of the total sum of US$4.2 million to be deposited into your bank account in exchange for your assistance. I look forward to your response.
The "Nigerian Prince Scam" is so old that it's become a meme and yet, millions around the world continue to fall prey to that scam and other scams.
So it's not without some irony that Nigeria's Securities and Exchange Commission has announced it will regulate trade in digital currencies to provide protection for investors and to ensure that transactions are kept transparent.
The country that gave us the Nigerian Prince Scam has seen a huge uptick in cryptocurrency trading in the past decade and with it, all manner of scams as well, which have seen billions of dollars stolen or misappropriated.
In an email statement, the Nigerian Securities and Exchange Commission, wrote,
"The general objective of regulation is not to hinder technology or stifle innovation, but to create standards that encourage ethical practices."
The Abuja-based regulator said on Monday in an emailed statement that it was compelled to regulate because "the character of the investments qualifies as securities transactions" - a recognition of cryptocurrencies as security-type assets.
In Nigeria, soaring inflation and a lack of economic opportunities has mean that many have taken to cryptocurrencies, in particular Bitcoin as a replacement to the Nigerian naira (the local currency).
Despite being Africa's largest economy, over half the population of Nigeria lives in poverty, with one of the world's highest levels of extreme poverty found in the West African nation, but that hasn't stopped Nigerians from using cryptocurrency trading to supplement their meager incomes.
In 2018, the Central Bank of Nigeria declared that cryptocurrencies, including Bitcoin, Ripple, Monero, Litecoin, Dogecoin and Onecoin were not regarded as "money," but that did little to stop Nigerians from continuing to trade and speculate in cryptocurrencies.
The move by the Nigerian Securities and Exchange Commission is a welcome intervention in an industry that has often preyed on the ignorance of individuals to scam them of what little money they have.
In a statement, the Securities and Exchange Commission wrote,
"Issuers or sponsors of virtual digital assets shall be guided by the commission's regulation."
In the meantime, there's a Nigerian prince who could really use your help by sending him some cryptocurrency, now if only we could find those private keys...
What can Digital Assets do for you?
While markets are expected to continue to be volatile, Novum Digital Asset Alpha's quantitative digital asset trading strategy has done consistently well and proved resilient.
Our flagship Novum Digital Asset Alpha returned over 10% to clients in August alone, with an annualized return target of 350% well on track.
Using our proprietary deep learning tools that actively filter out signal noise, our market agnostic approach provides one of the most sensible ways to participate in the nascent digital asset sector.
Sep 15, 2020