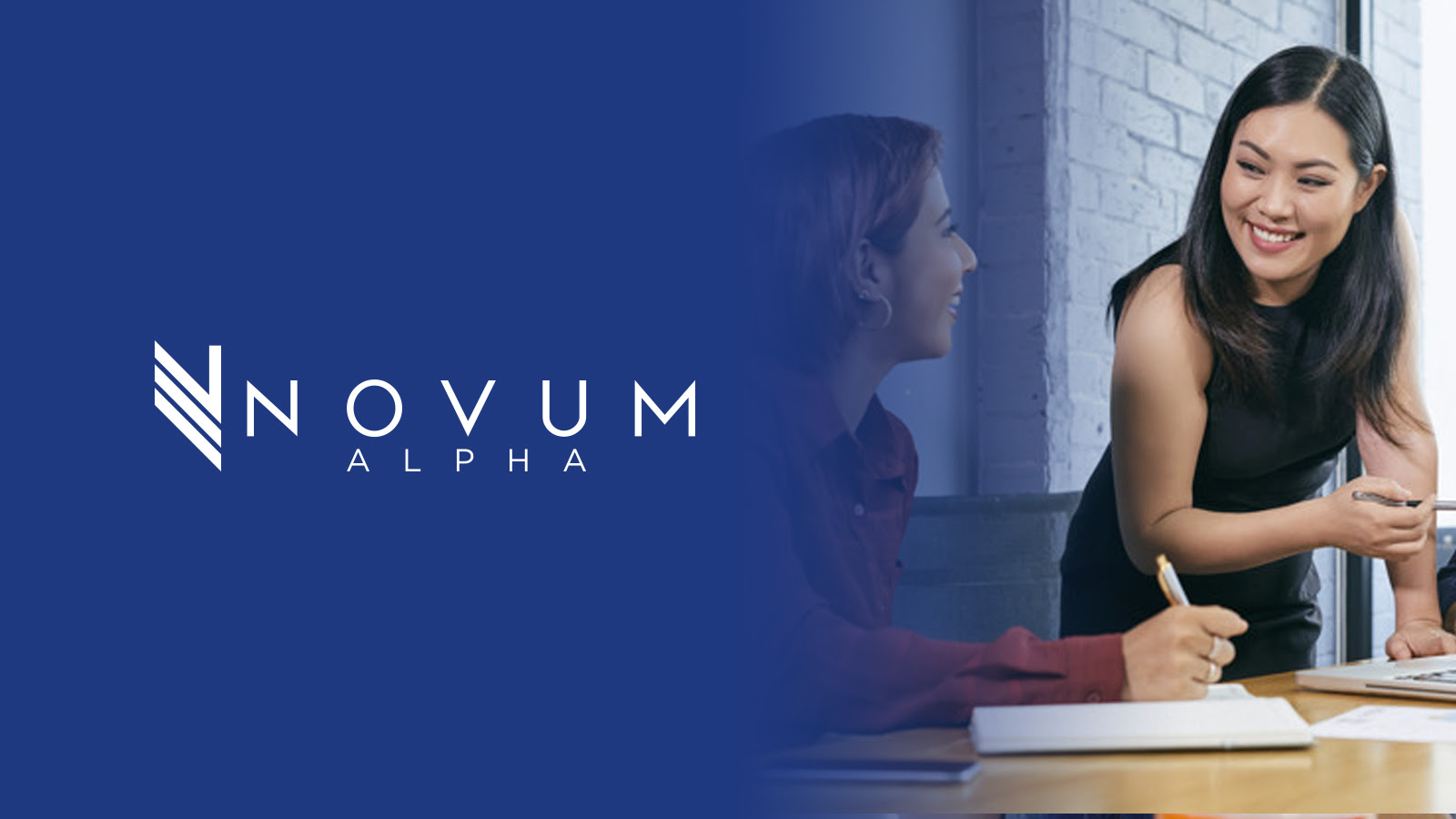 Novum Digital Asset Alpha - Daily Analysis 31 July 2020
It'll get a lot worse before it gets a lot better, is a much too over-used saying in recent times.
In brief (TL:DR)
U.S. stocks fell going into Thursday, with the U.S. experiencing a record drop in GDP for the second quarter pushing the S&P 500 (-0.37%) and blue-chip Dow Jones Industrial Average (-0.85%) downwards while tech-heavy Nasdaq Composite (+0.43%) managed to stay above water primarily to the rally in Apple (+1.21%) on the back of record quarterly numbers.
Asian stocks are likely to be a mixed bag today, weighing appalling GDP data out of the U.S. against Apple's stronger than expected recovery.
U.S. 10-year Treasuries soared, as yields plunged to 0.540% from 0.578% a day earlier (yields typically fall when prices rise), as investors appeared to have swapped to safety in bonds from stocks.
Oil continue its slide with WTI Crude Oil (Nymex) (-0.02%) at US$40.46 from US$41.22 in the previous session, amidst growing concerns over the U.S. economy.
The dollar fell sharply yesterday with the U.S. Dollar Index (-0.46%), with the British pound, euro, Japanese yen and Swiss franc all pushing hard against the greenback, and investors weighing the cost of continued stimulus on the dollar.
Gold pared back some gains with Gold (Comex) (+0.38%) at US$1,974.20 from US$1,981.60 in the previous session, taking a breather from its relentless appreciation.
Bitcoin (+1.65%) edged up slightly to trade at US$11,126.79 from US$11,090.92 (GMT 0200) a day earlier, as dollar-backed stablecoin inflows onto cryptocurrency exchanges, continue to outpace inflows of bitcoin, and with demand for bitcoin continuing to be robust.
In today's issue...
Big Tech May Not Breakup, But It's Not Completely Immune To A Downturn
Moderna Manufactures More Mystery, Not Medicine
Bitcoin Beats Gold to Hedge Dollar Decline
Market Overview
It'll get a lot worse before it gets a lot better, is a much too over-used saying in recent times.
Asian markets were smacked down into the last day of the week, with
Tokyo's Nikkei 225(-1.88%), Sydney's ASX 200 (-1.82%) and Seoul's KOSPI (-0.23%) all chalking up losses on the back of poor economic data out of the U.S., while Hong Kong's Hang Seng Index (+0.21%) was up in the morning trading session, buoyed primarily by Chinese stocks.
Things are not going well in the United States. A worsening coronavirus pandemic, political gridlock in Washington on an extension of unemployment benefits, and a sitting U.S. president mulling a delay to the November elections are coming together in a perfect storm.
Like trying to juggle five things in the air at once and complete a PhD dissertation on fractals, the U.S. is struggling to cope with economic, political, health and social crises all at the same time.
And the threatened unraveling of the United States is having a deep and profound effect on the dollar.
Once as reliable as gold (that was back in 1971, which shall hereinafter be referred to as "the before times"), the dollar has withstood some major tests in its time, but nothing quite like this.
And a declining dollar is a boon to all other dollar-denominated assets.
While it's unlikely that the dollar will be unseated as the global currency of choice, its weakening will fill the pockets of dollar-denominated asset holders, be they stocks or commodities, bullion or bitcoin.
Happy Friday everyone! And of course a blessed Eid Mubarak!
1. Big Tech May Not Breakup, But It's Not Completely Immune To A Downturn
Antitrust rumblings against the four biggest tech companies in the world have increased but that hasn't stopped profits from rolling in at Facebook, Amazon, Apple and Google

If any antitrust action occurs, expect it to have limited effect
The only consolation that the CEOs of some of the biggest tech firms can claim is that at least they didn't have to be dressed down in person.
Tail between their legs, like schoolboys being hauled into the principal's office, some of the biggest names in technology that affect almost every aspect of modern life, were put before Congress (via video call of course), to respond to investigations over their monopolistic power.
In a 6-house video conference, members of the powerful House Judiciary Committee grilled the CEOs of Facebook (+0.52%), Amazon (+0.60%), Apple (+1.21%) and Google (+0.62%) over their alleged monopolistic behavior as well as the bullying of smaller competitors.
For their part, the CEOs of the tech giants refuted claims that they were monopolies and that their sectors were perfectly competitive, so regulations weren't necessary.
But not all the tech bros took equal amounts of heat.
Apple's Tim Cook was questioned the fewest times and to be fair, his sector, which he likened to a "street fight for market share in the smartphone business" is a description not altogether made of hyperbole.
But Facebook, Amazon and Google may not be able to make the same claim.
As the dominant social media, e-commerce and search (and video) platforms in the United States, the trio are the most susceptible to any antitrust action.
House Judiciary Committee Chairman, Democrat David Ciciline ended the hearing by affirming that the companies have monopoly power and therefore need to be broken up, regulated and held accountable - but not necessarily in that order.
Till date, the tech giants have enjoyed lax regulation and despite the worst economic downturn in history, their extraordinary resilience may be coming at a time when a battered public is looking to find someone to blame.
Record profits in these times seem to be in bad taste.
And while politicians may take the opportunity to use the tech giants as a punching bag, tech companies are not entirely immune from economic conditions either.
Google saw its first revenue decline ever, as ad spending was hit by the pandemic.
And Amazon struggled in March and April, having to spend over US$4 billion on coronavirus-related costs.
In reality, given the complexity of the businesses that these tech giants run, regulation, if it eventually comes, may be so watered down as to be ineffective.
We've seen the oil and gas industry do it in the 70s, the banking industry in the 80s and now we'll see the tech industry get away with it again in the 2020s.
With as many as 20 lobbyists for every one lawmaker, tech companies will fight tooth and nail to avoid regulation or break up and their shareholders will be rewarded for it.
While the coronavirus pandemic rages, it has also highlighted how the internet is the connective glue that has allowed daily life to continue, and technology has become so entrenched that lawmakers can try to regulate all they want, tech will still come out on top.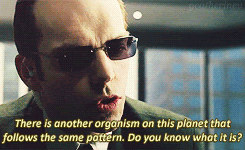 2. Moderna Manufactures More Mystery, Not Medicine
Plot thickens at Moderna (-2.36%) as it turns out that their potential coronavirus vaccine depends on another firm's patent
Given the price of Moderna's stock lately, you'd have thought they already discovered the vaccine for the coronavirus pandemic.
But they have not, and investors in the company should be increasingly concerned if they ever did.
In a showy launch on Monday, U.S. Vice President Mike Pence launched the late-stage trial of Moderna's coronavirus vaccine, noting,
"It is remarkable to think that Moderna - that will be initiating this phase 3 clinical trial - actually entered phase 1 back in March."
Well, not really.
Considering that the federal agency that worked together with Moderna to design the vaccine is also a part of the federal agency that clears drugs to move forward in the clinical trial process, it's not surprising at all - it's a conflict of interest .
Coming from a U.S. administration that had at one stage wanted a monopoly on coronavirus reporting numbers to go to it entirely, so that it could "filter" out those numbers for the public, it wouldn't come as a surprise if Moderna's vaccine is an extension of that plan to manage and manipulate the pandemic narrative.
For a company that has till date not manufactured a single drug therapy or vaccine that has been approved for widespread use, and which until as recently as January was not working on coronaviruses, the leap from zero to hero for Moderna has been nothing short of a fairy tale.
Moderna's stock has been very much a fairy tale as well.
The company's valuation has quadrupled this year to US$30 billion, allowing it to raise some US$1.3 billion in a May stock offering, which insiders at Moderna took as an opportunity to dump some US$250 million worth of stock.
For a company that is supposedly set to create the cure for the coronavirus pandemic, its insiders sure seem keen to sell their stock, sort of like the Captain telling you that the ship is absolutely fine, while he puts on his lifejacket and gets into a lifeboat.
To make things worse, it turns out that Moderna is using technology patented by another firm called Arbutus to make its coronavirus vaccine, and an attempt by Moderna to challenge the Arbutus patent was recently struck down.
Key to those patents is Moderna's supposed technological edge to begin with, the mRNA delivery system that is meant to turn our cells into antibody factories and therefore immunize us from the coronavirus.
mRNA is notoriously complicated and difficult to get right, but if the key piece of technology that Moderna is getting its valuation from belongs to someone else, what exactly are Moderna's stockholders paying for?
3. Bitcoin Beats Gold to Hedge Dollar Decline
Since March, bitcoin has demonstrated a strong negative correlation with the dollar

Political and economic turmoil in the U.S. increases bitcoin's shine as a hedge against inflation
It's been said that when a butterfly flaps its wings, a hurricane occurs in China. This so-called "Butterfly Effect" is the principal tenet of Chaos Theory, which teaches us to expect the unexpected.
Right now at least, if a butterfly is flapping its wings, it must be huge, because an economic hurricane is at the doorstep of every country in the world and that begs the question, how does this affect the world's favorite currency - the dollar?
It's a bit of a misnomer to term the greenback as the world's favorite currency, but by sheer dint of circulation, it is.
And that's because it's almost globally accepted, from Papua to Peru, Lagos to Laos, dollars get you there.
But escalating political and health risks in these United States, and growing pessimism over the global economic recovery, are putting pressure on the dollar relative to other currencies.
Drastic cuts in interest rates and unprecedented fiscal and monetary stimulus are not helping either.
At its core, the "strength" of any currency is a vote on the strength of its economy.
And right now, the U.S. economy appears to be lagging in re-opening versus Europe and China just when political turmoil threatens to derail much-needed stimulus from Washington.
Which could play well for a string of dollar-denominated assets, especially bitcoin.
Since March, when bitcoin plummeted precipitously, the cryptocurrency has demonstrated a stronger negative correlation with the dollar than gold, and has since recovered from that level.
Whereas in March, investors who panicked from the coronavirus pandemic fled to safety in the dollar, bitcoin has since reversed that trend, and not only made up losses against the dollar, but gained, while the greenback slipped against its main currency trading pairs and of course, gold.
Given the specter of inflation for the dollar, and unlike gold, has a pre-programmed deflationary mechanism built-in, plus a finite supply, bitcoin's recent bullish move to US$11,000 may only be the start of its rally.
What can Digital Assets do for you?
While markets are expected to continue to be volatile, Novum Digital Asset Alpha's quantitative digital asset trading strategy has done consistently well and proved resilient.
Our flagship Novum Digital Asset Alpha returned over 20% to clients in May alone, with an annualized return target of 350% well on track.
Using our proprietary deep learning tools that actively filter out signal noise, our market agnostic approach provides one of the most sensible ways to participate in the nascent digital asset sector.
Jul 31, 2020