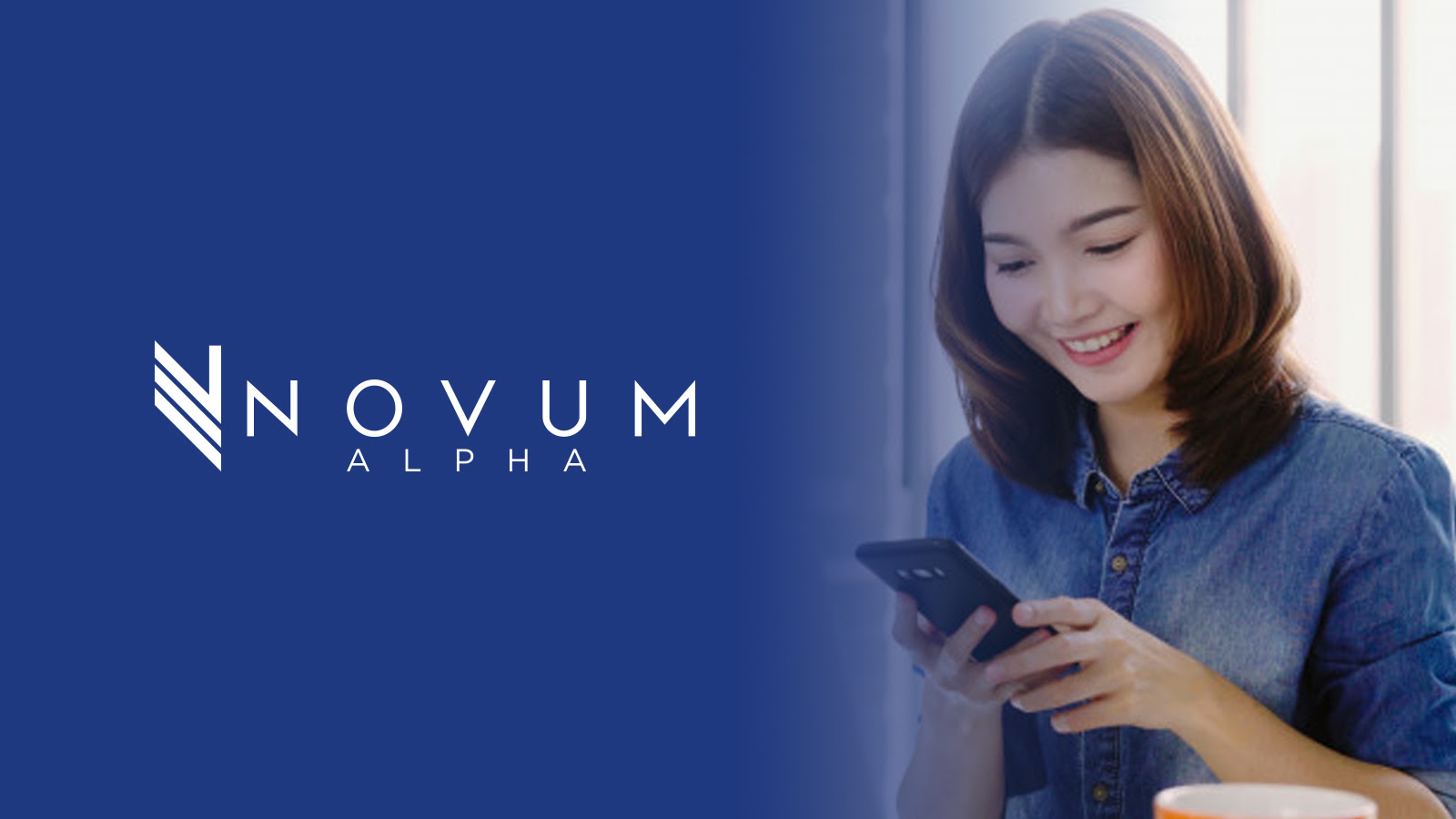 Novum Digital Asset Alpha - Daily Analysis 30 July 2020
Turning into Thursday and thanks to the U.S. Federal Reserve, it's turning out to be a terrific day for markets!
In brief (TL:DR)
U.S. stocks switched positive on Wednesday after the Federal Open Market Committee opted to keep benchmark interest rates unchanged at their near-zero level, pushing the S&P 500 (+1.24%), blue-chip Dow Jones Industrial Average (+0.61%) and tech-heavy Nasdaq Composite (+0.61%) upwards.
Asian stocks continued to show modest gains after the Federal Reserve announced that more stimulus will be provided and which saw U.S. stocks close higher yesterday.
U.S. 10-year Treasuries were more or less stagnant, edging slightly as yields ticked lower to 0.578% from 0.581% a day earlier (yields typically fall when prices rise), as investor sentiment was buoyed by Fed intervention.
Oil continue to edge down with WTI Crude Oil (Nymex) (-0.12%) at US$41.22 from US$41.27 in the previous session, with traders balancing policy measures against a lack of demand, because of a second wave of coronavirus infections.
The dollar continues to weaken with the U.S. Dollar Index (-0.08%), slipping especially hard against the euro and pound after the Fed ramped up its emergency response to boost dollar liquidity.
Gold continued to push towards the US$2,000 threshold with Gold (Comex) (+0.25%) at US$1,981.60 from US$1,976.70 in the previous session, on the back of a weakening dollar and fears over inflation risks.
Bitcoin (+1.65%) continued to trade above US$11,000 at US$11,090.92 (GMT 0200) as dollar-backed stablecoin inflows onto cryptocurrency exchanges, continued to outpace inflows of bitcoin, which saw any bitcoin selling activity met with overwhelming buy-side response.
In today's issue...
Fed Funded Holiday Means More Vacation Days Before We Reckon With Reality
Will A Kodak Remake Refuel Appetite for Others?
Bitcoin Steadies At US$11,000, Can It Stay Above US$10,000?
Market Overview
Any seasoned surfer will tell you that when you're caught under a wave, swimming against the current will almost certainly guarantee that you'll drown.
And as markets drown in a sea of liquidity, the Fed is continuing to rains down dollars more heavily than a rapper in a music video.
Investors have responded to the Fed's clarion call and thrown caution to the wind, snapping up all manner of risk assets.
Asian markets got a major boost from the Fed's sponsorship of profligacy, with
Tokyo's Nikkei 225(-0.12%) down only marginally and Sydney's ASX 200 (+0.65%), Seoul's KOSPI (+0.37%) and Hong Kong's Hang Seng Index (+1.05%) up in the morning trading session.
But the Fed's aggressive actions have created new challenges for how investors should calculate the risks of the assets they hold, as the pandemic has left millions unemployed and fundamentally overturned how people live and work.
On the one hand, stimulus will float all asset prices, regardless of quality, while the ongoing pandemic continues to put pressure on corporate earnings.
For now at least, the tide seems to be on the side of the bulls.
Corporate earnings, while battered, were not as bad as expected with over 40% of companies on the S&P 500 which already posted earnings, reporting a decline of 41% from a year earlier, versus analyst estimates of 44%, according to data from FactSet.
And if the world can adapt to this "new normal" where social distancing, heightened levels of personal hygiene and reduced travel become the norm, it may just be possible for companies to retool their business models to cater to the current circumstances for the longer term.
It's unclear if we'll ever be rid of the coronavirus, short of it dissipating of its own accord, which for now at least, seems like wishful thinking.
And with each passing day without a vaccine for the coronavirus, the winter flu season looms ever closer - providing fertile ground for another wave of infections in countries that are already reeling from the pandemic and threatening to derail whatever good central bank intervention may have achieved in the markets.
The problem with intervention is that it works until it doesn't and when that is, is anyone's guess.
1. Fed Funded Holiday Means More Vacation Days Before We Reckon With Reality
U.S. Federal Reserve reiterates stance to keep rates low for as long as necessary, with the bias being towards long-term near-zero interest rates

Cheap money will continue to see asset price inflation, lifting dollar-denominated prices of a string of asset classes
Do you remember that feeling you had as a kid, that just as the summer vacation was about to end, all you wanted in life was for one more week to laze around and not have to worry about school?
And for investors the world over, the U.S. Federal Reserve may has just granted a time extension on having to deal with our problems, as a policy meeting yesterday stuck to the script and central bankers at the Fed promised to do whatever it took to shore up the moribund U.S. economy.
Interest rates were left near zero to support recovery from an economic downturn that U.S. Federal Reserve Chairman Jerome Powell termed the most severe "in our lifetime."
Speaking to reporters at a press conference after the meeting, Powell noted,
"The path forward for the economy is extraordinarily uncertain, and will depend in large part on our success in keeping the virus in check."
Nothing new here, but what was more significant, particularly for investors, was what Powell said next,
"Even if the reopening goes well - and many, many people go back to work - it is still going to take a fairly long time for parts of the economy that involve lots of people getting together in close proximity. Those people are going to need support."
In other words, the Fed could keep rates near zero for a long time.
So it's off to the races.
The Fed's announcement was enough to extend the dollar's decline on Wednesday, with U.S. stocks maintaining their gains, while gold remained buoyant.
And investors can expect gains to continue and spread sideways to other asset classes as well, because nothing quite lifts the mood like an unexpected time extension on having to deal with our problems, economic or pandemic.
2. Will A Kodak Remake Refuel Appetite for Others?
Kodak's once languishing stock has risen over 300% in a single day and 1,500% since last week, as the White House lavished loans to boost the company's manufacture of key chemicals necessary to replace depleted pharmaceutical stocks

The Trump administration's appetite to support firms with nostalgic value may work in favor of some other industrial-era companies as well
A reboot is always a risky choice for any movie maker.
On the one hand, there's already an audience for the characters and the franchise, but on the other hand, there's an existing fan base that will eviscerate a shoddily made product that has wrecked beloved characters (George Lucas this one's directed at you. Seriously? Jar Jar Binks?).
But like a failed Star Wars franchise, perhaps third time may be lucky for the embattled film company Kodak (+318.14%).
You'd be forgiven for having thought that Kodak no longer existed as a company, and you'd almost be right.
The once cutting edge company that pioneered advancements in film and photography struggled to adapt to the digital age and filed for bankruptcy in 2012 as the smartphone lowered the guillotine on the venerable institution.
And when the company tried to wade into the blockchain industry when bitcoin and its ilk were having their day in the sun, sort of like slapping the letter "i" in front of a gadget's name doesn't make it smart, investors dismissed the move as the final death throes of an antiquated monster.
But the third chance to reinvent itself may yet prove to be a charm, as the Trump administration granted a US$765 million loan under emergency provisions of the National Production Act, for Kodak to manufacture precursor chemicals (no, Kodak hasn't become a meth lab), for coronavirus treatments.
The move comes as Washington tries to restock depleted medical supplies in the aftermath of the pandemic and to reduce dependence on foreign manufactures, especially those located in China.
Interestingly and on a totally unrelated note, many of the precursor chemicals to manufacture methamphetamines are also made in China.
But if a Trump administration loan was headed the way of Kodak, some traders may have already caught wind of it a day before the announcement was made.
Kodak's languishing shares typically only change hands about 20,000 times a day, but one day before the announcement, 1 million shares were traded.
And from a trading range of between US$2 to US$4, the once iconic film company that was heralded as a beacon of innovation, traded at a high of US$7.94 after the Trump administration loan announcement was made.
The sudden move by the Trump administration has investors hunting for the next industrial-age companies that might also be due to receive a shot in the arm from the White House.
And which companies may benefit next from Washington's push to manufacture within America's borders, may have more to do with Trump's psyche, than with any fundamental or technical factors.
Consider that the businessman-turned president came of age in a time of big industrialists with factories billowing large plumes of black smoke and it's easy to see why U.S. President Donald Trump has an affinity for steel, coal and other industrial-era sectors.
And that may have played in Kodak's favor as now the American taxpayer is funding the firm's opportunity to reinvent itself.
Which could play out well for other companies of that era which have since languished, including the likes of General Electric (-4.35%), 3M (+0.59%) and Dow Inc (+2.11%).
Because reboots can be extremely profitable, especially when the person holding the purse strings is feeling a touch nostalgic.
3. Bitcoin Steadies At US$11,000, Can It Stay Above US$10,000?
Massive surge in bitcoin demand has overturned typical supply-side bitcoin economics

Large inflows of bitcoin onto exchanges have been far surpassed by large inflows of dollar-backed stablecoins to soak up bitcoin selling activity
Ever had your dreams come true only to wonder when you are going to have to wake up?
For scores of bitcoin bulls, the past week may have felt too good to be true as a string of events conspired to push the world's first cryptocurrency across the US$10,000 threshold and stick it firmly there.
But there are worries from some segments that bitcoin has the potential to fall back below US$10,000 as quickly as it rose above it.
The good news is that for now at least, there seems little for bitcoin maximalists to worry about.
According to data from Chainalysis, a blockchain intelligence firm, the amount of bitcoin and dollar-backed stablecoins being moved onto cryptocurrency exchanges, suggests that bitcoin's most recent rally still has some steam left in it.
In a recent report, Chainalysis noted that the inflow of bitcoin onto exchanges increased from 69,000 bitcoin a day to over 130,000 bitcoin, the largest single-day increase in over 4 months.
And while a large inflow of bitcoin onto exchanges usually presages a large fall in bitcoin's price, the seemingly insatiable demand for bitcoin has seen some bitcoin holders lock their profits in dollar-backed stablecoins.
The amount of the dollar-backed stablecoin Tether or USDT, flowing into exchanges over the same period saw an increase from USDT$440 million to USDT$726 million, more than able to soak up any selling pressure on bitcoin.
Under typical market conditions, the almost single-day doubling of bitcoin moving onto exchanges would be enough to crash the price of bitcoin, but this time round, macro economic factors are buoying bitcoin's price.
With gold looking resilient, a Fed that has just pledged to ensure you get your "money for nothing and your chicks for free," bitcoin's bull story is far from over.
Lookout for US$13,800 as the next level of resistance, and if things continue the way they're going now, it should have no problem crossing that hurdle as well.
What can Digital Assets do for you?
While markets are expected to continue to be volatile, Novum Digital Asset Alpha's quantitative digital asset trading strategy has done consistently well and proved resilient.
Our flagship Novum Digital Asset Alpha returned over 20% to clients in May alone, with an annualized return target of 350% well on track.
Using our proprietary deep learning tools that actively filter out signal noise, our market agnostic approach provides one of the most sensible ways to participate in the nascent digital asset sector.
Jul 30, 2020