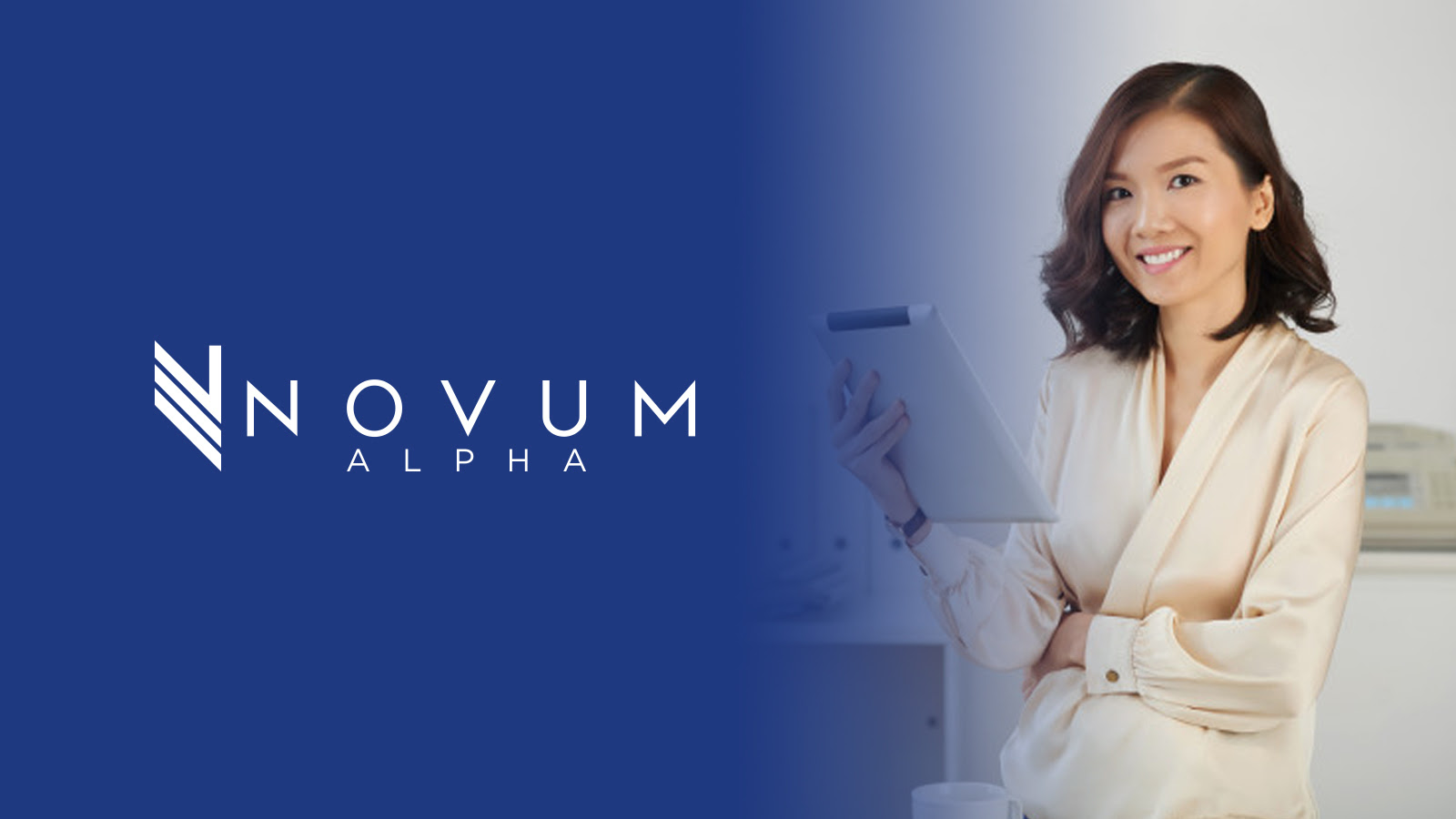 Novum Digital Asset Alpha - Daily Analysis 21 July 2020
The week started rosier than most would have expected, with signs of more than one coronavirus vaccine making progress as well as the prospect of another round of stimulus from Washington.
In brief (TL:DR)
U.S. stocks opened higher this week, with the S&P 500 (+0.84%) and tech-heavy Nasdaq Composite (+2.51%) higher, while the blue-chip Dow Jones Industrial Average (+0.03%) was just barely in the green, weighed down by laggards in specific industry sectors such as airlines and retailers.
Asian stocks were up at the open on positive performance from Wall Street as well as encouraging results for a coronavirus vaccine from Oxford University.
Investors remained cautious however with U.S. 10-year Treasuries rising, as yields fell to 0.619% from 0.628% last Friday (yields typically fall when prices rise).
Oil edged up slightly with WTI Crude Oil (Nymex) (+0.15%) up at US$40.87 from US$40.39 in the previous session, on the back of hopes that a potential coronavirus vaccine will increase consumption.
The dollar slid as investors turned positive.
Gold went deeper into US$1,800 territory with Gold (Comex) (+0.04%) at US$1,818.20 from US$1,808.70 a day earlier, with the recent rally lifting all asset classes.
Bitcoin (-0.02%) was more or less unchanged, trading at US$9,170 from US$9,180 (GMT 0230) in the previous session, with Bitcoin outflows from cryptocurrency exchanges continuing to lead inflows (inflows usually signal greater selling pressure).
In today's issue...
The Hidden Danger Lurking Beneath Tesla Stock
Airlines May Eventually Look Nothing Like They Do Now - So Will Their Stock
Bitcoin's Remarkable Resilience - A Welcome Addition To Your Portfolio?
Market Overview
The week started rosier than most would have expected, with signs of more than one coronavirus vaccine making progress as well as the prospect of another round of stimulus from Washington.
Stocks in Asia were up strongly in the morning trading session, with
Tokyo's Nikkei 225 (+0.62%), Seoul's KOSPI (+1.28%), Sydney's ASX 200 (+1.49%) and Hong Kong's Hang Seng Index (+1.82%) all putting in strong gains on the back of optimism for a coronavirus vaccine out of Oxford and a robust performance in tech stocks out of the U.S.
Lawmakers in the U.S. are in the midst of hammering out another coronavirus relief package which should provide markets with a temporary lift, a moment which is being reflected across the Atlantic as leaders from the European Union edge closer to a recovery package as well.
Fortunately, leaders are not letting up on fiscal and monetary stimulus, recognizing that the current stability is a false calm and that tapering should not occur without significant progress on the coronavirus.
More earnings reports are due out this week, including some stocks which represent a broad cut of the U.S. economy, sch as Coca Cola
(-1.50%)
, Lockheed Martin (-0.81%) and United Airlines
(-0.81%)
.
1. The Hidden Danger Lurking Beneath Tesla Stock
Tesla stock price deeply intertwined with fate of CEO Elon Musk

Investors should consider the risk if Tesla stock price falls and Musk is forced to sell stock to cover difference on personal loans taken against Tesla stock
Tesla (+9.47%) stock has been on a tear of late and you'd be forgiven for thinking that the best is yet to come, but the fate of its stock price is now more intimately intertwined with the fate of its CEO and largest shareholder Elon Musk, than ever before.
Although a billionaire on paper, Musk has had to borrow, sometimes a lot, to pay for his lifestyle, but more importantly his business investments, without liquidating the very shares that make him a billionaire and help him maintain control of the companies he runs, including Tesla.
With about half of Musk's Tesla stock pledged as collateral for personal loans, maintaining his equity stake in Tesla - around 20% - is crucial for his control over the electric car maker.
Musk accepts no salary at Tesla, instead his compensation package entitles him to stock awards.
In the past week, Musk became eligible for the first of 12 tranches of stock options because the market cap of Tesla had remained above US$100 billion for a specified period of time.
But in order to secure the payout of 1.69 million shares, worth over US$1 billion, Musk would need about US$592 million in cash to exercise the option without having to sell stock.
And Musk's recent Marie Kondo moment, putting all of his properties on sale, including iconic mansions in the Los Angeles area, may not so much be because they no longer "spark joy" but because he needs the money to exercise his options.
Musk's personal finances may seem irrelevant to Tesla's investors, but they matter because his borrowing against shares creates a risk that's hard to quantify.
If Tesla's stock prices falls below certain levels, financial institutions which have loaned Musk money on the back of the value of his Tesla stock, can call in the loans or require a top-up of cash to make up the difference - what's known as a "margin call."
A margin call could force Musk to unload a large amount of Tesla stock onto the market, at a time when the stock price of Tesla would already be under pressure, causing the stock to free fall.
And that has spurred intense speculation among Tesla's short sellers - investors who have bet heavily that the electric car maker is overvalued and hyped up, and who are anticipating that such a margin call by Musk's bankers would crush the firm.
For now at least, such concerns have yet to crystallize, but for every day that Tesla's stock price increases, the risk increases.
Tesla's stock price has surged some 96% this year alone, despite concerns over a global recession and the coronavirus pandemic.
And Tesla's price-to-earnings ratio, a traditional measure of whether a stock is overvalued or undervalued is a whopping 10,000 times, in an industry where the average for automotive manufacturers is around 20.
That means investors buying into Tesla stock at this time are making a huge bet on the personality cult that is Musk and his passion towards making electric cars.
And that's a huge bet on a single individual.
Musk may appear to be a real-life rendition of Ironman's Tony Stark, but anyone buying into Tesla stock at this juncture, better have an iron constitution.
2. Airlines May Look Nothing Like They Do Now - So Will Their Stock
The key revenue generators for airlines - business travel - may be gone for good this time because of shifts in technology and business practices

Airline consolidation may not help when organic demand evaporates, investors are best advised to pare down airline stock holdings wherever possible
According to one airline executive, for a flight to be profitable, only the front end of the aircraft needs to be filled.
In other words, as long as the business class cabin is filled, it doesn't matter if the economy class cabin is completely empty.
In the airline industry, the business traveler is the meat and potatoes of a full service carrier's meal, while the economy class traveler is the gravy.
But the coronavirus pandemic has all but obliterated much of the corporate flying that airlines have relied on for decades to prop up profits.
And unlike other businesses, when an airline seat is unsold, the revenue from that empty seat is lost the minute the doors to the aircraft close.
According to one industry insider the challenge for operating an airline is that, "it's like running a startup for each and every flight."
And one of the most lucrative parts of the airline industry - business travel - may be gone for good.
According to estimates by the trade group Airlines for America, business travel makes up some 60% to 70% of industry sales.
And until the coronavirus pandemic, businesses have had to stomach, however grudgingly, a few thousand dollars for last-minute airline ticket to close a deal or impress a client.
But a recent survey of Fortune 500 CEOs said that trips at their companies would never return to what they were before the coronavirus pandemic.
Part of the reason of course is the marked change in business practices wrought by the coronavirus pandemic.
During the lockdown, businesses relied heavily on video communication tools, including Zoom Video Communications (+8.94%), Google's (+3.10%) Meet and Microsoft's (+4.30%) Teams, to meet with business partners, source potential clients and otherwise reach out without being physically present.
That reliance on video communications and the realization that they can be just as effective as in-person meetings may mean that lost revenue at the airlines may be gone for good.
American carriers are now weighing job cuts after the US$25 billion in federal payroll aid expires at the end of September.
Southwest Airlines (-3.37%) said yesterday that about 28% of its employees have agreed to leave the company either temporarily or permanently. American Airlines (-3.69%) has warned that 29% of its U.S. workforce is at risk of losing their jobs, while United Airlines (-4.69%) has sent notices of potential layoffs to almost half of its staff.
To be sure, the airline industry is no stranger to failure and is particularly susceptible to boom and bust cycles.
Predictions of the demise of business travel after the terrorist attacks of 9/11 and the financial crisis of 2008, proved premature, and industry consolidation and job-cutting helped airlines drive spectacular comebacks.
But this time may be different.
Back then, the widespread availability of fast and stable internet connections to facilitate high-quality video calls was non-existent.
And the use of "Zoom" as a verb suggests that the airline industry is at grave risk of never ever returning to pre-pandemic levels.
Certainly Wall Street appears to think so.
The six largest airlines in the U.S. ended last week with a combined market cap that's less than the US$70 billion of Zoom Video Communications.
As companies grapple with the fallout of the coronavirus pandemic, corporate travel budgets are ripe for cuts.
And with improved video communications, justifying business travel will become increasingly difficult.
The difference this time is that whereas if one or two companies were cutting travel budgets, their competitors might see that as an opportunity to seize their customers in person.
But when the whole world has grown to accept video communications as the responsible standard, travelling to meet in person now looks like the irresponsible thing to do.
For airlines, the painful pivot to holidaymakers and domestic travel will be both painful and less profitable.
Even legendary investor Warren Buffett, who waded back into airline stocks in 2016, has thrown in the towel, divesting his entire airline portfolio in the early days of the pandemic, conceding in a note to investors in May,
"The world changed for airlines."
And not for the better either.
3. Bitcoin's Remarkable Resilience - A Welcome Addition To Your Portfolio?
Bitcoin's ability to recover to pre-pandemic levels without any government intervention has been remarkable

Investors may want to consider an allocation into Bitcoin to balance portfolio volatility
While Tesla's stock has been the breakout story of 2020, an unlikely bastion of resilience in these uncertain times has been Bitcoin.
Bitcoin was the King of Comebacks, falling by 49.39% since its rout in mid-March, the world's biggest cryptocurrency by market cap has since bounced back by some 135%, versus Tesla's 96% surge in 2020.
And Bitcoin didn't just beat out Tesla, it also trumped it's often-compared physical relative, gold, by a factor of almost 10 in terms of recovery from its low.
Part of the reason for the supercharged nature of Bitcoin's swings of course is leverage.
When
the coronavirus pandemic caused
investors to turn fearful in March, that fear naturally spilled over into other markets including Bitcoin.
And because Bitcoin is exposed to much higher levels of leverage than other assets - being unregulated, leverage up to 1,000 times is possible - extreme swings in price resulted.
But the true takeaway from the first half of 2020, is that left to its own devices, like water finding its own level, Bitcoin found its own equilibrium as well.
After the market rout in March, Bitcoin has since recovered to its pre-pandemic levels, while demonstrating a level of stability and a trading range that would be the envy of other asset classes.
That Bitcoin has demonstrated such a high degree of resilience and stability is no doubt surprising, in particular because of zero government intervention.
Bitcoin's ability to find a natural bottom, rapidly recover its price level and return to normalized levels of liquidity and trading volume, suggests that the invisible hand of the market is a lot stronger for Bitcoin than may be expected.
For investors adopting a buy-and-hold approach to Bitcoin, that ability of Bitcoin to so-called "find its own level" may provide (somewhat ironically) a measure of stability to portfolios that are expected to continue experiencing marked volatility in the coming days.
Trading Bitcoin Today
Bitcoin edged down slightly over the last 24 hours, entering the period over US$9,200 before testing the support at US$9,140 and now recovering to US$9,180 (GMT 0200).
The resistance at US$9,200 continues to remain strong for the next 24 hours, Bitcoin having been unable to convincingly stay above that level.
Yesterday's long on Bitcoin was to consider entering on a pullback to US$9,180 and selling at US$9,260, with a stop loss at US$9,160 - this trade was overly ambitious and was stopped out.
The short for Bitcoin yesterday was an entry at US$9,220 and short to US$9,120 with a short cover at US$9,250 - the short position remains open and in the money, and can be exited at any time.
As forecast Bitcoin tested US$9,220 before retracing.
Looking ahead, longs for Bitcoin can consider entry on a pullback to US$9,180 with an exit at US$9,250 and a stop loss at US$9,170.
A sustained level of over US$9,220 will help Bitcoin to foist itself to the next level at US$9,300.
Shorts for Bitcoin can consider waiting for Bitcoin to test US$9,200 again and short to US$9,080, with a short cover at US$9,220.
Trading Ethereum Today
Ethereum edged lower over the past 24 hours, testing the support at US$234.50 before retracing to US$237 and now trades just below that level.
Yesterday's long for Ethereum, to enter on a pullback to US$238, taking profit at US$240 and setting a stop loss at US$236 was stopped out. Ethereum edged lower and never broke the resistance at US$240.
The short for Ethereum yesterday to wait till it touched US$240 again before shorting to US$232 with a short cover at US$242 was unfortunately never entered into as Ethereum struggled to break out.
Ethereum is expected to trade within an ascending band between US$235.50 and US$237.50 over the next 24 hours.
Longs for Ethereum can consider an entry at US$236, taking profit at US$239.50, with a stop loss at US$235.50.
Shorts for Ethereum on the other hand should wait for an entry at US$239.50 and short to US$235.50, with a short cover at US$240.
What can Digital Assets do for you?
While markets are expected to continue to be volatile, Novum Digital Asset Alpha's deep learning, quantitative digital asset trading strategy, has done consistently well and proved resilient.
Our flagship Novum Digital Asset Alpha returned over 20% to clients in May alone, with an annualized return target of 350% well on track.
Using our proprietary deep learning tools that actively filter out signal noise and maximize digital asset trading opportunities, our market agnostic approach provides one of the most sensible ways to participate in the nascent digital asset sector.
Jul 21, 2020