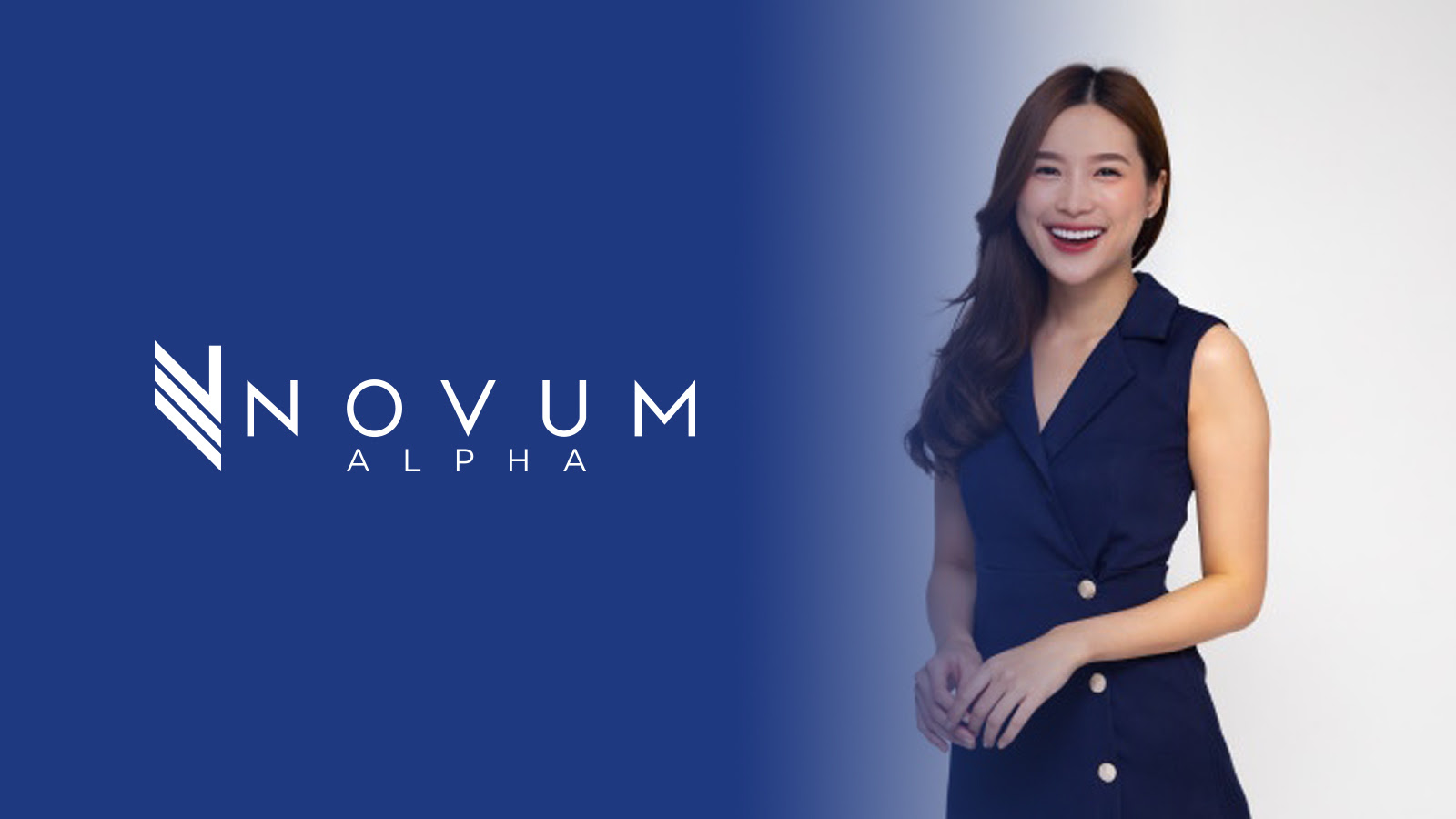 Novum Digital Asset Alpha - Daily Analysis 20 July 2020
I hope you had a great weekend and are getting the week off to a great start. 
In brief (TL:DR)
U.S. stocks ended last week up, with the S&P 500 (+0.28%) and tech-heavy Nasdaq Composite (+0.28%) marginally higher while the blue-chip Dow Jones Industrial Average (-0.23%) edged down slightly.
Unconvincing performance in U.S. stocks last week and choppy futures saw Asian markets open mostly mixed in the morning trading session.
Investor appetite for risk edged up and U.S. 10-year Treasuries fell, as yields rose to 0.628% from 0.611% (yields typically rise when prices fall).
Oil remained more or less unchanged with WTI Crude Oil (Nymex) (-0.59%) down slightly to US$40.39 from US$40.59.
The dollar continued its advance as investors took stock of an increasingly less certain economic recovery.
Gold remained above US$1,800 with Gold (Comex) (-0.07%) at US$1,808.70 from US$1,810.00 a day earlier, with demand still resilient.
Bitcoin (+0.22%) edged higher heading out of the weekend at US$9,180 (GMT 0430), with Bitcoin outflows from cryptocurrency exchanges continuing to lead inflows (inflows usually signal greater selling pressure).
In today's issue...
The Bond Market Is Flashing Red on Inflation - Is Now The Time To Panic?
Banks See Everything & So Far What They're Looking At Is Not Good
Hackers Hacked Twitter & Asked For Bitcoin - Why is that a good thing?
Market Overview
Contrary to popular belief, the worst emotion in the world isn't hate, it's ambivalence.
And markets are becoming increasingly ambivalent as investors sit on the sidelines and take in a firehose of contradictory data.
As earnings from the second quarter start pouring in, stocks in Asia were mostly down in the morning trading session, with
Tokyo's Nikkei 225 (-0.05%), Seoul's KOSPI (-0.39%), Sydney's ASX 200 (-0.51%) down and Hong Kong's Hang Seng Index (+0.35%) being the only one to remain in the green, buoyed by gains from Chinese stocks.
After almost a month's worth of gains for global stocks, investors are starting to question the strength and sustainability of the global economic recovery, while weighing up the potential impact of an additional round of stimulus measures.
And with a flurry of earnings due to be reported this week, investors are sitting on cash waiting to see where the market heads.
Coronavirus infections are resurfacing in parts of Asia as well, where they were initially thought to have died out. Hong Kong reported over a hundred new infections over the weekend and has reverted to requiring workers and civil servants to work from home.
Across the Pacific, Los Angeles Mayor Eric Garcetti warned that the city is on the verge of another stay-at-home order.
Shares remain extremely vulnerable to a further correction and consolidation, with renewed lockdowns and uncertain election outcomes in the U.S. remaining as key risks.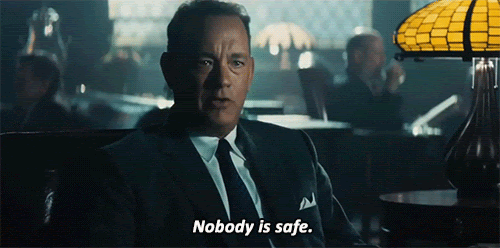 1. The Bond Market Is Flashing Red on Inflation - Is Now The Time To Panic?
Inflation in the rich world has barely touched 2% in the past decade - but don't bet that it won't in the coming period

Investors are diversifying their portfolios into inflation-hedges, including gold and Bitcoin
If something you've prepared the better part of a decade for never happens, it's only natural to assume it may never happen.
In 2012, then-U.S. Federal Reserve Chairman Ben Bernanke, in a historic move, set an inflation target of 2% and brought the world's largest economy in line with central banks across the rich world.
The only problem?
Inflation has never come close to that level in the years since.
But all that may change in a heartbeat and the world is more unprepared than ever before should inflation rise again.
While stocks in the U.S. are well above their pandemic lows, yields for U.S. 10-year Treasury Bills, considered the most accurate barometer of economic growth because they disregard inflation, have consistently sunk lower, indicating an outsize demand for bonds - yields typically fall when prices rise.
One reason of course is that a resurgence in coronavirus infections, particularly in the U.S., has investors questioning growth prospects, the other is an expectation that central banks will put their foot on the monetary gas pedal, and allow inflation to rise well above 2% - the first time in over a decade.
The timing could not be worse.
Real wages (adjusted for inflation) in the decade and a bit since the 2008 financial crisis have risen marginally and unemployment in the U.S. remains at historically high levels.
Gold, which is often used as an inflation hedge has remained above US$1,800 and demand continues to be robust.
It's digital twin Bitcoin continues to remain stubbornly above US$9,000 as well, with some investors, including macro hedge fund billionaire investor Paul Tudor Jones, betting on Bitcoin's inflation-proofing qualities.
Just because we haven't seen inflation for so long doesn't mean that we've gotten rid of it completely - it's at times when we're least prepared, that inflation tends to rear its ugly head and that may have unforseeable damage to bond holders, at a time when rates are already so low.
2. Banks See Everything & So Far What They're Looking At Is Not Good
Bank data suggests no quick economic recovery

Firms raising and hoarding cash to ride out the pandemic, including those which have been resilient during the crisis
It's said that tech companies like e-commerce giant Amazon (-1.26%) know users so well that they can even predict when someone's pregnant, based purely on their browsing patterns.
Much like tech companies, banks by dint of being the oracles of our finances, have unique insight into how consumers and businesses save, spend and borrow money, and so far, what they're seeing is not good.
Whilst reporting second quarter earnings in the past week, some of the biggest banks in America reported that they don't expect the U.S. economy to pull out of its slump anytime soon.
And a protracted downturn doesn't bode well for all manner of businesses, including those not directly affected by travel restrictions and social distancing measures put in place to contain the coronavirus.
For the past weeks, tech stocks in particular have shown resiliency, as if tech companies are somehow divorced from the real economy.
But banks are indicating, and rightly so, that that just simply isn't the case.
While advertisers like Disney (-0.65%) and Adidas (-034%) are slashing ad spending on Facebook, ostensibly on the basis that the social media platform does little to stem a rising tide of hate speech and racist material, the economic reality is that Americans under increasing threat from the coronavirus pandemic aren't about to head out to a theme park or buy a new pair of trainers when their jobs look insecure.
But concerns over policing of social media provides the perfect cover for some of the biggest American companies who spend billions every year on advertising, to curb budgets without raising too many eyebrows.
Banks for their part are betting that a wave of insolvencies is likely to hit home and soon.
Although banks with an investment banking arm posted record profits in the second quarter of 2020, most of those gains didn't come from deal making, but instead from taking advantage of volatility and raking in fees from firms looking to stockpile cash during the downturn.
For investors buying into the mini-market rallies, the worst may be yet to come.
Bank executives are warning that we may not have seen the worst of the coronavirus-induced recession and banks are putting their money where their mouth is.
The four biggest American banks - Wells Fargo (-2.00%), JP Morgan Chase (-1.85%), Citigroup (-2.41%) and Bank of America (-2.97%) nearly doubled the amount of money they set aside to cover soured corporate loans - a total of US$33 billion.
The good news is that most companies are deep in emergency-preparation mode and loading up on cash - and that, combined with help from the federal government ought to buy time, until a vaccine is found for the coronavirus, or at least until we adapt some new methodologies to safely go about business.
When stocks plunged in March, companies stockpiled cash by taking advantage of low interest rates to draw down on their credit lines and in the months that followed, paid back that debt, either with new loans, bonds or convertible bond offerings.
And as previously covered in an earlier issue, convertible bonds may be a welcome addition as traditional 60-40 stock-bond portfolios may not longer adequately cover retirement needs.
Under normal circumstances, borrowing could be expected to fund investment and expansion.
For now at least, businesses, even ones that seem to be relatively unscathed (and may have even profited) from the coronavirus pandemic like Netflix (-6.52%) and Slack (+1.58%), are stockpiling cash and taking advantage of favorable interest rates to bank it.
According to data from the U.S. Federal Reserve, the U.S. banking system added some US$2.2 trillion in deposits in the first six months of the year, triple any other six-month period on record.
And that's a good thing.
For investors looking to sniff out resilient firms that have enduring business models and which have enough cash-in-bank to weather the coronavirus pandemic, buying opportunities may be just around the corner.
But it would be naive to believe that any sector is insulated.
Just like the coronavirus - we're all in this together.
3. Hackers Hacked Twitter & Asked For Bitcoin - Why is that a good thing?
The high profile hacking of Twitter, where scammers asked for Bitcoin to be transferred to Bitcoin wallets saw hardly any money stolen, reflecting greater savvy by Bitcoin holders

The need for cohesive global regulation of Bitcoin came under the spotlight, which should improve investor access and confidence in the long run
The difficulty with an agnostic trying to disprove the existence of God is that in their attempt to disprove, they are acknowledging the very existence of that which they seek to disprove.
Which is why last week's hacking of high-profile Twitter accounts, demanding Bitcoin as a ransom was a seminal moment for Bitcoin.
While some commentators described the incident as a "Bitcoin scam" - it really wasn't - it was a revelation of the vulnerabilities facing Twitter.
Some commentators understandably used the opportunity to champion the cause for making Bitcoin illegal, but just because Bitcoin was what the hackers asked for, doesn't mean that Bitcoin itself was a party to the crime.
There are countless crimes where the ransom or the bribe is gold or dollars - so by that logic, should gold and dollars be rendered illegal too?
What the Twitter hack did reveal is that whoever the hacker or hackers were, they saw that Bitcoin was likely the best vehicle for them to get away undetected.
But what the episode also revealed was a painful lack of regulatory clarity over the legal status of Bitcoin.
To be sure, nobody, not even the U.S., could ban Bitcoin on a global scale.
By living on a decentralized network that would continue to exist regardless of how many nodes are shut down by any central government, the Twitter hack helped to highlight the resilience of Bitcoin and brought into sharp focus how Bitcoin is out of the range of state actors.
And the Financial Action Task Force (FATF), an intergovernmental organization founded to combat money laundering, recognizes the difficulty of trying to ban Bitcoin and cryptocurrencies.
Last week, the FATF announced its intention to step up cryptocurrency asset supervision, with a view to building a global framework, implying an approach that is more akin to monitoring cryptocurrency flows than trying to stop them altogether.
And that would be a welcome move.
The high-profile hacking of Twitter, although being much more about Twitter than about Bitcoin, has had the unintended consequence of shining a spotlight on the need for global regulations to manage cryptocurrencies, something which investors eager for greater regulatory clarity would no doubt welcome.
Considering that the hackers asked for Bitcoin and the relatively paltry amount that they scored - around US$123,000 at last count - plus that fact that Bitcoin prices were unmoved by the hack, are testament to the fact that the cryptocurrency industry has matured somewhat.
Cryptocurrency investors know better than to send Bitcoin to unknown addresses on the basis of flimsy promises of doubling their Bitcoin.
Recognition of the immutability of the transfer, plus heightened alertness to scams suggests that participants in the cryptocurrency industry are no longer as gullible as they once were.
And increased sophistication, bolstered by greater recognition of the need for global regulation, are all shaping up nicely as Bitcoin edges out of the shadows and matures into the mainstream.
That can only be a good thing for Bitcoin price appreciation.
Trading Bitcoin Today
Bitcoin edged up slightly coming out of the weekend and in the past 24 hours broke through the resistance at both US$9,200 and US$9,220, before retreating to now trade around US$9,180 (GMT 0430).
While concerns over the global economic recovery continue to weigh down bullishness on risk assets such as Bitcoin, its gradual ascent seems to suggest that investors are in part betting on a return of inflation and are looking to hold Bitcoin as a hedge.
Looking ahead over the next 24 hours, Bitcoin has a relatively strong support at US$9,100. Investors looking to go long on Bitcoin can consider entering on a pullback to US$9,180 and selling at US$9,260, with a stop loss at US$9,160.
Shorts for Bitcoin can consider an entry at US$9,220 and short to US$9,120 with a short cover at US$9,250.
Bitcoin looks likely to test US$9,220 again in the short term.
Trading Ethereum Today
Ethereum left the weekend up from when it entered, coming close to the resistance at US$240 before retracing as well to trade around US$238.50 (GMT 0430).
Looking ahead Ethereum continues to show signs of bullishness and longs for Ethereum can consider entry on a pullback to US$238, taking profit at US$240 and setting a stop loss at US$236.
Shorts for Ethereum can consider waiting till it touches US$240 again before shorting to US$232 with a short cover at US$242.
What can Digital Assets do for you?
While markets are expected to continue to be volatile, Novum Digital Asset Alpha's deep learning, quantitative digital asset trading strategy, has done consistently well and proved resilient.
Our flagship Novum Digital Asset Alpha returned over 20% to clients in May alone, with an annualized return target of 350% well on track.
Using our proprietary deep learning tools that actively filter out signal noise and maximize digital asset trading opportunities, our market agnostic approach provides one of the most sensible ways to participate in the nascent digital asset sector.
Jul 20, 2020