Novum Digital Asset Alpha - Daily Analysis 17 July 2020
Finally it's Friday! TGIF! Time to let your hair down and put your feet up. And if you're looking forward to the weekend, I can't say I blame you. This past week the market has had more plot twists than an episode of Days of Our Lives and investors are no doubt looking to the weekend for a brief bit of respite.
In brief (TL:DR)
U.S. stocks reversed on Thursday on concerns over economic data, with the S&P 500

(-0.34%)

, tech-heavy Nasdaq Composite

(-0.73%)

and blue-chip Dow Jones Industrial Average

(-0.50%)

all down as investors took stock of an increasingly uncertain economic turnaround.
Investors turned cautious and U.S. 10-year Treasuries rose as yields fell to 0.611% from 0.629% a day earlier (yields typically fall when prices rise).
Oil retreated with WTI Crude Oil (Nymex)

(+0.05%)

down at US$40.77 from US$41.02 a day earlier, as the OPEC+ alliance of oil producing countries announced that they would start tapering off output cuts from next month.
The dollar advanced as investors grew uncertain and sought out safe havens.
Gold sank below US$1,800 with Gold (Comex)

(-0.14%)

at US$1,797.80 from US$1,814.20 a day, earlier on concerns that the gold rally has been too fast and too furious.
Bitcoin

(-0.44%)

slipped overnight to US$9,132.80 from US$9,190.76 (GMT 0130) a day earlier as Bitcoin outflows from exchanges lagged inflows, sinking with the market in general.
In today's issue...
Chinese Stocks Tanked, But Really, What Were We Expecting?
A Debt Tsunami is on the Horizon & We're Picking Out Bathing Suits
Bitcoin's Banking Moment May Be Digital
Market Overview
American stocks sank yesterday as Chinese stocks dragged down sentiment on fresh concerns about rising coronavirus infections and the global economy's faltering recovery from the pandemic.
But instead of taking their cue from Wall Street, bargain hunters in China took Thursday's pullback as a signal to buy into stocks, with Shanghai's benchmark SSE 50 Index
(+1.53%)
up strongly.
Asian stocks shrugged off concerns from the U.S. and took their cue from China and outside of
Tokyo's Nikkei 225 (-0.01%), which was down insignificantly, Seoul's KOSPI (+0.70%), Sydney's ASX 200 (+0.04%) and Hong Kong's Hang Seng Index (+0.87%) all posted welcome gains in the pre-lunch trading session.
It is entirely possible that Chinese attempts to rein in the overheated stock market may have gained ground, which could provide the circumstances for the gradual ascent favored by Beijing.
Over in the U.S., companies that have reported their second quarter earnings so far have also beat analyst expectations by about 80%.
And while unemployment in the U.S. remains historically high, the tally of new unemployment claims has slowly trended downwards in recent weeks.
Although Chinese retail sales were not as robust as hoped, Americans appear to be back to shopping, with retail sales rising 7.5% in June and beating economist expectations.
But a surge in coronavirus infections in the U.S. is weighing down sentiment, with some states in the U.S. re-closing restaurants, bars and stores, in an attempt to stem the tide.
Looking ahead, any recovery or future shock is likely to be unevenly felt, with stocks in those sectors most exposed to the coronavirus to be hardest hit.
1. Chinese Stocks Tanked - But Really, What Were We Expecting?
Single-day drop in Chinese stocks worst in 5-months

Stocks continue to face pressure after China's economic rebound appears patchy
The same way you can't talk trees into growing to the sky, you can't talk markets to the sky either.
But you can certainly talk them down.
In what has probably been one of the most short-lived rallies for Chinese stocks in recent times, Chinese policymakers, concerned that the recent market rally may be heading into dangerous territory, have now swung markets in the other extreme.
An editorial in a social media account run by the state-owned People's Daily warned that the pricey grain-based spirits made Moutai Kweichow Moutai (-7.90%), shouldn't be used for speculation or bribes.
Shares of Kweichow Moutai plunged almost 8% on the social media posting, dragging down stocks of other food and beverage makers as well as brokerages with it.
For some context, it's not uncommon for inducements in China to be paid for using expensive bottles of Moutai, with the recipient then selling the bottle to reap the cash.
The broader Chinese market sank as well as data on Thursday revealed that despite the Chinese economy growing a larger than forecast 3.2%, retail sales unexpectedly shrank 1.8% year-on-year in June, while sales of automobiles fell 8.2%.
Many had hoped that domestic Chinese demand would have filled the gaping hole wrought by the coronavirus pandemic as economies across the globe sink into recession.
But early numbers seem to suggest that China may be reeling from the pandemic just as much as everyone else, and domestic demand may be insufficient to make up for the lack in global demand.
Predictably, economic recovery in state-linked sectors in China were leading the recovery, with infrastructure, property investment and public services all posting stronger numbers, while the private sector languished.
As investors took stock of the data, Chinese stocks were sold off and the dollar rose.
The benchmark Shanghai SSE 50 Index (-4.58%) and the CSI 400 Index (-4.81%) all lost over 4%.
Chinese officials remain alert to the dangers of repeating another leverage-fueled stock market bubble, akin to the one experienced in 2015, which saw some US$5 trillion in market capitalization wiped out.
In that episode, burned retail investors lost confidence in regulatory oversight of Chinese stock markets and took to social media to voice their discontent, with many blaming the Beijing government for the debacle.
Given the fragile state of the Chinese economy compared to 2015, Beijing is understandably keen to prevent a repeat of the 2015 Chinese stock market bubble and that is putting downward pressure on Chinese stocks at the moment.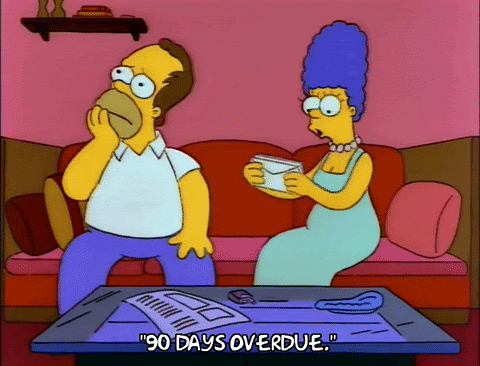 2. A Debt Tsunami is on the Horizon & We're Picking Out Bathing Suits
Markets have failed to price in impending debt defaults and corporate insolvencies

Investors will need to be more circumspect over their investment portfolio in the coming period
It's easy to ignore the safety demonstration at the start of a flight, but somewhat more tricky to remember where all the exits on your plane are as it heads into the Hudson River.
And despite there being many warning signs that all is not well with the global economy, stocks keep edging higher at a time when investors should be bracing for non-payments to spread far beyond the most vulnerable corporate and sovereign borrowers.
Valuations have thus far shown a stunning disconnect from underlying corporate and economic fundamentals, yet a new generation of retail investors, using zero-fee trading apps like Robinhood and SoFi have helped propel stocks relentlessly higher.
Which is why investors should consider having a think about the recovery value of assets and adjust portfolios accordingly.
Thanks to unprecedented levels of government and central bank stimulus, debt delinquency has so far been constrained to those sectors most exposed to the coronavirus pandemic.
But complacency has fueled a retail investor-led FOMO (Fear Of Missing Out) that risks creating an unsustainable stock market bubble.
There are many things to be concerned about and cracks are already showing in our debt dam.
Corporate bankruptcies are accelerating, job losses, which were initially confined to small and medium-sized firms, have now shifted upwards to larger ones as well.
Delays in commercial real estate payments have increased, more households are falling behind on their rent and consumers are continuing to defer credit card payments.
But judging from a range of market indicators, investors don't seem to be overly concerned, pricing in a V-shaped recovery in which a vaccine or some miracle cure allows for a speedy resumption of normal economic activity.
Markets also seem to be pricing in unlimited support from policymakers, including, but not limited to, payment deferrals, direct cash transfers, covenant relief, near-zero interest rates and continued bond purchases.
And while the lessons learned from the Great Depression have not been lost on the world's central bankers, policy measures alone, will not insulate investors from bearing some of the capital losses, whether in the form of corporate insolvencies or bond defaults.
While governments and central banks have provided unprecedented levels of intervention, many have started to hint that they expect to pass the baton to the private sector at some stage, which means that at the very minimum, private lenders can expect a short-term suspension of interest or principal payments.
But neither a vaccine nor more financial engineering is likely to avert a rise in bad debts and that inevitably means that orderly, voluntary and collaborative restructurings may be the best worst-case scenario.
Such capital market disruptions will also have an impact on business and consumer sentiment.
Consumers worried about their jobs are less likely to spend and businesses will scale back investments plans pending greater clarity in the economic outlook.
In the coming months and years, the challenge for investors will shift from riding the exceptional wave of liquidity which has buoyed all asset prices, to navigating the minefield of a general correction in asset prices as well as complex corporate defaults.
But in crisis, comes opportunity.
When prices inevitably correct, there will be an opportunity to purchase stocks of rock-solid companies, trading at steep discounts.
And as companies seek to reorganize and restructure, financiers will find opportunities in rescue financing, restructuring debt and collateralized lending.
Whether its Chinese stocks or the broader market, the siren song of a liquidity-driven rally can be irresistible, but can also result in excessive risk-taking.
For now, retail investors have filled the gap where institutional investors fear to tread and that heightens risk of herd mentality and a stampede out of stocks.
While the previous phase may have been relatively easy - buying almost any stock in March would have made one money by June - the path forward will require a greater degree of study, scrutiny and circumspection.
3. Bitcoin's Banking Moment May Be Digital
United Kingdom-based digital bank Revolut teams up with regulated cryptocurrency firm Paxos

to enable U.S. clients to purchase cryptocurrencies

Revolut will enable the purchase of cryptocurrencies such as Bitcoin and Ethereum by over 28 different fiat currencies which should provide a short to medium term boost in prices
Revolut, a European digital bank with over 1 million customers in Europe has started providing customers in the U.S. with the ability to purchase Bitcoin or Ethereum with 28 different national currencies.
The move will allow users in the U.S. to buy, hold and sell Bitcoin and Ethereum from the Revolut app and will be available in 49 states excluding Tennessee, due to some localized regulatory issues.
Revolut clients will also be able to round up card payments to the nearest whole dollar and convert spare change into cryptocurrencies.
Although Revolut offers more cryptocurrencies in Europe, including Litecoin, Bitcoin Cash and XRP, it will be starting with Bitcoin and Ethereum, the two largest cryptocurrencies by market cap, in the U.S., but is already working on bringing in more.
And while Revolut customers will own their cryptocurrencies (as opposed to the platform provider), it won't be possible to send and receive cryptocurrencies from third-party wallets - meaning that the focus on Revolut will be about trading - buying, holding and selling.
Revolut joins the ranks of a growing list of fintech and payments companies as well as brokerages offering access to cryptocurrencies, including Square (-1.84%) and Robinhood.
And while these companies don't offer the same level of sophistication and flexibility as a full-service cryptocurrency exchange, it makes for an easy gateway into cryptocurrencies and that should increase both retail investor interest and trading volumes.
Trading Bitcoin Today
Bitcoin pressed lower over the last 24 hours, threading the needle at US$9,200 initially before a dramatic pullback towards US$9,000, falling to as low as US$9,050 at one stage, before regaining some lost ground to settle at US$9,120 (GMT 0330).
The world's largest cryptocurrency by market cap has entered a new and lower range between US$9,080 and US$9,150.
In a bearish turn, e
xchange inflows now lead outflows, suggesting that sellers are prepping to unload Bitcoin at a time when Bitcoin has shown an uncanny correlation with risk assets such as stocks.
Bitcoin continues to see strong resistance at US$9,150 and strong support at US$9,080, with danger of cracking US$9,000 a limited, but real risk.
In the next 24 hours, Bitcoin is expected to have downward pressure.
Yesterday's long for Bitcoin was to consider getting in on a pullback to US$9,190 and exit at US$9,250 with a stop loss at US$9,180 - this trade was in the money.
The short for Bitcoin yesterday was to wait till another push towards US$9,250 and short to US$9,180, with a short cover at US$9,260 - another successful trade.
Looking ahead, Bitcoin is consolidating just over US$9,100, longs can consider entering at US$9,120 and selling at US$9,200, with a stop loss at US$9,090.
Shorts for Bitcoin can consider an entry at US$9,150, and taking profit at US$9,050 with a short cover at US$9,160.
Trading Ethereum Today
Ethereum took a precipitous fall overnight from US$238 to within a hair's breadth of US$230, before a retracement to US$233.
Ethereum has edged up since then, and US$230 appears to be a strong level of support in the next 24 hours.
Yesterday's
long for Ethereum was to enter closer to US$238 and exit at US$240 with a stop loss at US$237 - this trade was stopped out because of the sudden drop in Ethereum.
The short for Ethereum yesterday was to wait till it made a push for US$240 and short to US$237 with a short cover at US$240.50 - this trade was in the money.
Looking ahead, there is some slight bullishness for Ethereum and an entry at US$233 can be considered with an exit at US$235, and a stop loss at US$232.
Those looking to short Ethereum can consider waiting till it pushes US$234 and short to US$230, with a short cover US$235.
What can Digital Assets do for you?
While markets are expected to continue to be volatile, Novum Digital Asset Alpha's deep learning, quantitative digital asset trading strategy, has done consistently well and proved resilient.
Our flagship Novum Digital Asset Alpha returned over 20% to clients in May alone, with an annualized return target of 350% well on track.
Using our proprietary deep learning tools that actively filter out signal noise and maximize digital asset trading opportunities, our market agnostic approach provides one of the most sensible ways to participate in the nascent digital asset sector.
The information and thoughts laid out in this analysis are strictly for information purposes only and should not be regarded as an offer to sell or solicitation of an offer to buy any security in any jurisdiction where such an offer or solicitation would be in violation of any local laws. It does not constitute a recommendation or take into account the particular allocation objectives, financial conditions, or needs of specific individuals.
Jul 17, 2020