Novum Digital Asset Alpha - Daily Analysis 16 July 2020
I hope this email finds you at the start of a terrific Thursday, because markets in Asia are not responding well. Given the rally in Wall Street and more somber data out of China, Asian markets have decided to go with the latter.
In brief (TL:DR)
U.S. stocks continued their rise on Wednesday, with the S&P 500 (+0.91%), tech-heavy Nasdaq Composite (+0.59%) and blue-chip Dow Jones Industrial Average (+0.85%) all up on news of promising coronavirus vaccine results.
U.S. 10-year Treasuries fell as yields rose to 0.629% from 0.614% a day earlier (yields typically rise when prices fall), as investors opted for risk assets once again.
Oil rose with WTI Crude Oil (Nymex) (-0.44%) up at US$41.02 from US$40.48 a day earlier, on confirmation of a drop in U.S. crude oil reserves.
The dollar continued its slide against a basket of major currencies, as investors rotated back into risk assets and emerging markets.
Gold inched higher with Gold (Comex) (+0.02%) at US$1,814.20 from US$1,812.70 a day earlier as inflation concerns remained a consideration.
Bitcoin (-0.44%) slipped to US$9,190.76 from US$9,245 (GMT 2330) a day earlier despite Bitcoin outflows from exchanges continuing to lead inflows and after a damaging Twitter attack to promote a Bitcoin scam highlighted how the cryptocurrency's reputation is still a point of contention.
In today's issue...
Coronavirus Vaccine? Why Moderna May Not Be the Stock You're Looking For
America's Biggest Banks Are Preparing For the Worst - Should You Be As Well?
Bitcoin's Twitter Moment - How A Hack Failed to Roil Bitcoin Prices
Market Overview
American stocks may have rallied yesterday, but as with almost anything these days, it's probably made in China.
Which is why stocks in Asia opened lower Thursday on economic data coming out of China that suggested the path of economic recovery from the pandemic remains bumpy at best.
Asian stocks spent the morning session lower, despite a rally on Wall Street, with Tokyo's Nikkei 225(-0.49%), Seoul's KOSPI (-0.72%), Sydney's ASX 200 (-0.57%) and Hong Kong's Hang Seng Index (-1.12%) all down in the pre-lunch trading session as investors weighed dour data coming out of the world's second largest economy.
Although the Chinese economy returned to growth in the second quarter of 2020, retail sales in June missed estimates as shoppers stayed home, and confidence remained fragile.
To be sure, it's hard to see how the Chinese can be expected to be optimistic about their economic future when the rest of the world is still coping with a very deep recession.
Although Beijing has been pushing for domestic demand to fill the gap, China still depends to a large extent on exports to keep its economy growing and early data shows that Chinese demand may not be as robust as hoped for.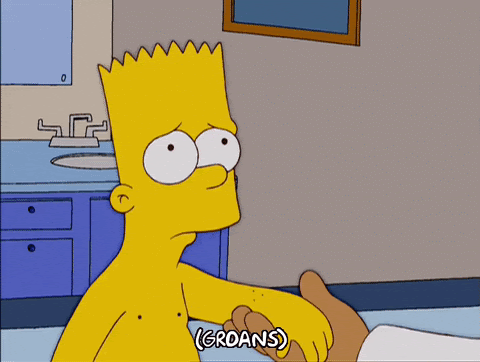 1. Coronavirus Vaccine? Why Moderna May Not Be the Stock You're Looking For
Moderna's experimental coronavirus vaccine publishes first results in peer-reviewed journal

Doubts linger over efficacy as key stakeholders sell stock in the firm
Viruses are tricky organisms, if they can even be called that because they can't in and of themselves keep a stable state. Viruses don't grow, they don't replicate and they can't make their own energy, that is until they find a host cell to hijack and then all hell breaks loose.
Think of viruses sort of like zombies - dormant most of the time until they find a suitable host and then they develop an insatiable appetite for brains.
Throughout the course of human history there have been countless viruses, but to date, the World Health Organization has declared that officially only two diseases have ever been officially eradicated - smallpox and rinderpest (what's that?).
But the gloves have come off in our battle against the coronavirus and this has allowed researchers from across the world to accelerate virus studies at a pace that would make even the most ambitious scientists blush.
Typically, clinical studies and trials take years, in order to study the side effects of the administration of any drug or vaccine.
But given the novel nature of the coronavirus pandemic, many regulatory authorities, in an unprecedented move, have permitted trials to be accelerated, in the hopes of finding a cure for the deadly disease.
And perhaps it's only apt that we approach the coronavirus with unprecedented methods and tools, which is why Moderna (+6.90%) which has to date not had a single of its products approved, and no track record, has become the unlikely front runner in the development of a coronavirus vaccine.
At the beginning of this year, few outside the world of biotech had even heard about Moderna, yet the company's experimental coronavirus vaccine is scheduled to move to a large, decisive clinical trial, scheduled to start in late July, based on early indications that the vaccine had yielded antibodies in test subjects.
But before investors race to sell the house and bet it all on Moderna, it may be prudent to note that the results were from a sample of 45 people, whose ages were between 18 to 55.
And while the vaccine did induce an immune response, it's not at all clear what level of neutralizing immune response would be needed to guard against either infection or severe disease.
And Moderna isn't without controversy either.
The tool being leveraged by Moderna's coronavirus vaccine and the dozen or so other treatments it has in the pipeline for cancer and other infectious diseases, is messenger RNA or mRNA.
Normally this genetic code carries the instructions from a person's own DNA and tells cells what to do - Moderna aims to synthesize mRNA with instructions for attacking a disease or pathogen, and then administer it to patients.
The only problem? mRNA is extremely unstable and hard to work with.
When mRNA is injected into the body, it triggers virus-detecting immune sensors, causing cells to shut down protein production, thus foiling the therapy.
And even if the mRNA makes it into the cell - another challenge in and of itself - the mRNA might not make enough protein to actually be useful.
But science isn't the only problem over at Moderna.
Until January this year, Moderna wasn't in the business of developing coronavirus vaccines and the decision to take up the gauntlet may have been entirely opportunistic.
In 2018, Moderna raised some US$500 million from a slew of investors that were not necessarily known as healthcare sector specialists.
Funds that were focused on healthcare and biotechnology, declined to invest in Moderna on the basis that it didn't publish much about its results and was less than transparent about its progress on various drugs than some rivals.
Those concerns resurfaced again in May this year when Moderna claimed that its experimental coronavirus vaccine successfully produced antibodies in human trials, without releasing significant data to support the claim.
The announcement in May was enough to send Moderna's stock, as well as major stock indices, including the Dow Jones Industrial Average, surging.
Moderna is now worth around US$24 billion, more than many drugmakers with medicines already on the market.
And while many investors have bet big on Moderna, there are just as many who believe the company may not deliver all that it's promising.
According to data from FactSet, as recently as 15 June 2020, nearly 10% of Moderna's stock available to trade had been shorted, up from 5% a year ago and higher than almost every other healthcare stock on the S&P 500.
And if Moderna's executives are confident in the long term prospects of the firm, sales of its shares by top executives in recent times have been somewhat disconcerting.
From the start of this year, executives and directors at Moderna have offloaded US$161 million worth of stock, according to InsiderScore.
And Flagship, the venture capital firm that founded the company, sold more than US$68 million worth of shares.
In other words, stakeholders who have access to the actual data and are likely to have the best view of the chances of success of Moderna's coronavirus vaccine are all selling its stock.
And while it's understandable to want to take some money off the table, especially since the price of Moderna has skyrocketed since the beginning of this year, it still begs the question why would key executives want to be selling stock now, especially when the firm could soon be on its way to developing a life-changing, world-saving vaccine?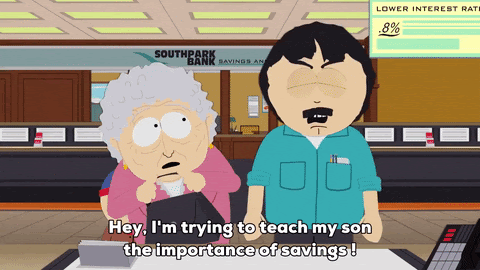 2. America's Biggest Banks Are Preparing For the Worst - Should You Be As Well?
The 3 Biggest Banks in America have provisioned over US$47 billion for bad loans in the first half of 2020 alone

Banks are braced for the worst, but their provisions may not be reflective of their view on the economy
When the chips are down and your back's against the wall, it's comforting to know that the U.S. Federal Reserve has your back.
Because swift action by the Fed and the U.S. government has staved off a pandemic-led spike in missed loan payments, a score of the biggest banks have been spared the worst of the coronavirus fallout, but judging by their bad loan provisions, they're betting that it's merely a matter of time.
The three largest banks in he U.S. have together set aside some US$28 billion for bad loans in the second quarter, a level that was only surpassed in the last quarter of 2008, during the depths of the financial crisis.
Despite surging unemployment, stimulus programs have helped individuals and businesses stay current on debt, and many have also taken advantage of payment and loan deferral options from banks.
Nonetheless, banks with more diversified businesses and with active trading desks such as JPMorgan Chase (+1.55%) and Citigroup (+3.37%) fared better in the second quarter of 2020, with their earnings beating out analyst expectations.
Wells Fargo (+4.54%) on the other hand, which is the largest deposit-taking bank in the U.S. but lacks a trading desk, saw the bank chalk up its first net loss since the financial crisis and an 80% cut to its dividend.
But it's not at all apparent that the banks are celebrating as provisions for bad loans at the three banks is now over US$47 billion, more than those firms set aside in the last 3 years combined.
Part of the reason for conservatism at the banks is that households and businesses have yet to experience the full brunt of the coronavirus pandemic.
Because so much depends on the evolution of the pandemic, and governments around the world have been providing so much stimulus support, it's hard to tell when the last shoe will fall.
Weakness has already been seen in some parts of the economy, with Wells Fargo's non-performing assets jumping 22% from the first quarter largely driven by loans to the oil and gas and commercial real estate industries - those hardest hit by the coronavirus pandemic.
Yet the banks' provisions may be more a reflection of regulatory requirements than any vote of no-confidence in the future.
New accounting rules require lenders to do more forecasting and try to get ahead of losses before they appear, capital requirements have also gone up since the last financial crisis.
To that end, banks are perhaps more prepared than other firms for the fallout of the coronavirus pandemic, regardless how the economy turns in the coming days.
And those banks with strong trading desks have capitalized on the volatility in stocks to turn in record performances.
JPMorgan Chase traders crushed their previous revenue record by more than US$2 billion, while Citigroup saw a 68% surge in fixed income revenue.
And if volatility continues, as is expected, banks could continue to stay on track to clock record gains, with the buffer of provisions making sure that they aren't caught short.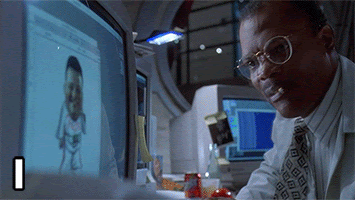 3. Bitcoin's Twitter Moment - How A Hack Failed to Roil Bitcoin Prices
Cryptocurrency participants are used to hacks and the hack of Twitter to purportedly promote a Bitcoin scam may have more to do with Twitter than to do with Bitcoin

Cryptocurrency industry insiders responded with surprising calm and Bitcoin's price remained more or less unchanged
Working with cryptocurrencies, it's easy to grow immune to the numerous and somewhat regular scams that plague the industry.
So when Twitter accounts of some of the most prominent U.S. political and business leaders were hacked yesterday in an apparent effort to promote a Bitcoin scam, the price of Bitcoin hardly budged and the media focus was on Twitter's failings and not so much on Bitcoin's use as the bounty.
Barack Obama, Bill Gates, Joe Biden, Jeff Bezos and Warren Buffett all had their Twitter accounts hacked yesterday in an attack that was stunning in scope and coordination.
Other notable victims included Elon Musk, Kanye West, Uber
(+6.08%)
and Apple
(+0.69%)
.
Traders were unfazed however, with the value of the world's most popular cryptocurrency trading more or less unchanged around US$9,200 and futures for Bitcoin trading on CME up slightly at round 0.5% after the June contract settled at US$9,190, according to data from FactSet.
Early estimates put the amount of Bitcoin stolen at US$100,000, a drop in the ocean considering that an estimated US$1.7 billion worth of Bitcoin has been publicly reported stolen since its inception back in 2009.
Judging by the content and complexion of the Twitter hack, it doesn't immediately appear that the goal of the hackers was to steal Bitcoin, but more to rile Twitter and the personalities whose accounts had been hacked.
Anyone who's been involved with cryptocurrencies by now will know better than to send Bitcoin to an unknown address.
The same way that you're not likely (hopefully) to send money to a Nigerian prince who's sent you an email, Bitcoin holders are unlikely to send Bitcoin to a random address promising them more Bitcoin for free.
Which is why the initial estimates of the amount of Bitcoin stolen was only US$100,000.
And industry stakeholders were also fast to protect their users, with Coinbase blocking users from sending any Bitcoin to the hacker's address.
The response by cryptocurrency industry insiders, as well as the lack of response from cryptocurrency traders fuels the narrative that the industry is increasing in maturity.
According to one trader from Hong Kong,
"Whereas hacks in other digital services may be less common, the prevalence of hacks and bad actors in cryptocurrencies has created a more robust security culture, where participants are generally more skeptical and questioning."
Trading Bitcoin Today
Bitcoin cracked the support at US$9,200 twice again over the past 24 hours, but ended the day slightly down from where it started and now trades around US$9,200 (GMT 0230).
In overnight trading, Bitcoin made an attempt to clear the resistance at US$9,280 but was unable to do so, although pullbacks below US$9,200 this time were not as rapidly recovered.
While some may attribute the weakness in Bitcoin to the Twitter hack, Bitcoin has been moving more or less within the same range that it had been projected to follow.
Exchange outflows continue to lead inflows, suggesting that Bitcoin is still looking bullish in the medium term.
Looking ahead over the next 24 hours, expect that Bitcoin will continue to trade within a range between US$9,160 and US$9,280 - similar to yesterday's range.
Bitcoin continues to see strong resistance at US$9,300 and strong support at US$9,160, and any sustained move over US$9,300 could see Bitcoin go for US$9,400 while any sustained fall below US$9,100 could see Bitcoin hover around the lower band of US$9,000 again.
The long we suggested yesterday for Bitcoin was to consider entry at US$9,220 and exit at US$9,270 with a stop loss at US$9,210 - a trade that was in the money.
Yesterday's short for Bitcoin was to wait for another run at US$9,280 and short to US$9,200 with a short cover at US$9,300 - the short entry was unfortunately set too high and Bitcoin never cleared US$9,280 for an entry set up, which was a shame because had the short been set at US$9,270, this would also have been a profitable trade.
Looking ahead, longs for Bitcoin can consider getting in on a pullback to US$9,190 and exit at US$9,250 with a stop loss at US$9,180.
Shorts for Bitcoin can wait till another push towards US$9,250 and short to US$9,180, with a short cover at US$9,260.
Trading Ethereum Today
Ethereum trended lower as well over the past 24 hours as Bitcoin's weakness saw the world's second largest cryptocurrency by market cap slide lower as well.
Ethereum was not quite able to crack US$241 convincingly and fell to as low as US$237 at one stage before recovering now to trade at US$238 (GMT 0300).
Yesterday's
long for Ethereum was to consider entry at US$239 and exit at US$242, with a stop loss at US$238.50 - this trade was in the money.
While yesterday's short for Ethereum was to enter at US$242 and short to US$237.50 with a short cover at US$243 - this trade dragged out longer but was also ultimately
profitable
.
Looking ahead, Ethereum is likely to move within a band between US$237 and US$241.
Longs for Ethereum can enter closer to US$238 and exit at US$240 with a stop loss at US$237.
Shorts for Ethereum can wait till it makes a push for US$240 and short to US$237 with a short cover at US$240.50.
What can Digital Assets do for you?
While markets are expected to continue to be volatile, Novum Digital Asset Alpha's deep learning, quantitative digital asset trading strategy, has done consistently well and proved resilient.
Our flagship Novum Digital Asset Alpha returned over 20% to clients in May alone, with an annualized return target of 350% well on track.
Using our proprietary deep learning tools that actively filter out signal noise and maximize digital asset trading opportunities, our market agnostic approach provides one of the most sensible ways to participate in the nascent digital asset sector.
The information and thoughts laid out in this analysis are strictly for information purposes only and should not be regarded as an offer to sell or solicitation of an offer to buy any security in any jurisdiction where such an offer or solicitation would be in violation of any local laws. It does not constitute a recommendation or take into account the particular allocation objectives, financial conditions, or needs of specific individuals.
Jul 16, 2020