Novum Digital Asset Alpha - Daily Analysis 15 July 2020
Welcome to Wednesday and as the pace picks up for the week, so have geopolitical tensions between China and the U.S. Just like the epic battle between Godzilla and King Kong, when the U.S. and China duke it out, the rest of the world is just millions of screaming citizens of Tokyo, running for their lives.
In brief (TL:DR)
U.S. stocks rose on Tuesday, clawing back Monday's losses with the S&P 500 (+1.34%), tech-heavy Nasdaq Composite (+0.94%) and blue-chip Dow Jones Industrial Average (+2.13%) all up strongly.
U.S. 10-year Treasuries rose as yields slipped to 0.614% from 0.638% a day earlier (yields typically fall when prices rise), moving in contradiction to the typical relationship between stocks and bonds.
Oil rose above US$40, with WTI Crude Oil (Nymex) (+0.47%) up at US$40.48 from US$39.56 a day earlier, on a report that U.S. crude oil stockpiles had dropped and with signs of supply cuts from OPEC+.
The dollar slipped against a basket of major currencies, as investors rotated back into risk assets.
Gold edged higher with Gold (Comex) (-0.04%) at US$1,812.70 from US$1,804.30 a day earlier as investors continue to be concerned over inflation.
Bitcoin (+0.11%) remained unchanged at US$9,245 (GMT 0230) as Bitcoin outflows from exchanges continued to lead inflows, and the medium term outlook on Bitcoin remains bullish.
In today's issue...
Sell The Farm & Buy Stocks - Can China's Stock Market Mania Last This Time?
Your 60/40 Stock/Bond Portfolio is Broken - How Can You Fix It?
Bitcoin's African Experiment - Could the cradle of civilization become the cradle of cryptocurrency?
Market Overview
Stocks in the U.S. staged a dramatic comeback yesterday and for many a weary investors, the inter day volatility can be emotionally exhausting.
Gains were led in particular by the latest quarterly results from big banks, with JPMorgan Chase
(+0.57%)
and Citigroup (-3.93%) all beating analyst estimate for earnings.
Given the unprecedented nature of the second quarter of 2020, that banks were still able to post earnings was extraordinary.
For now at least, banks are safe because of substantial stimulus and rescue packages from the U.S. Federal Reserve as well as the Treasury Department, but when those packages expire, the billions of dollars that banks have set aside for bad loans will likely be called upon.
Asian stocks spent the morning session higher, boosted by optimism on Wall Street, with Tokyo's Nikkei 225 (+1.65%), Seoul's KOSPI (+0.92%), Sydney's ASX 200 (+1.88%) and Hong Kong's Hang Seng Index (+0.11%) all up in the pre-lunch trading session with Hong Kong's gains less substantial over concerns regarding Beijing's clamping down on the territory.
Bullishness in stocks was however tempered by rising coronavirus infections in America's most populous state, California, with reopening plans being rolled back, and fears of additional lockdowns being stoked.
Geopolitical tensions are rising as well between the U.S. and China, with Washington formally declaring that it was not recognizing China's 9-dash territorial claim in the South China Sea.
As quarterly reporting goes into full swing, investors appear to be unloading shares of some tech heavyweights to lock in profits.
Corporate earnings of companies in the S&P 500 are expected to fall by 45% in the second quarter from a year earlier, according to data from FactSet and any results above that level are expected to be treated as bullish indicators that things are not as bad as earlier believed.
At the very minimum, investors can expect the U.S. Federal Reserve to have their backs.
In remarks delivered online, U.S. Federal Reserve Governor Lael Brainard said that she expects the economic recovery to face headwinds and that "fiscal support will remain vital."
That remark in and of itself should calm markets somewhat.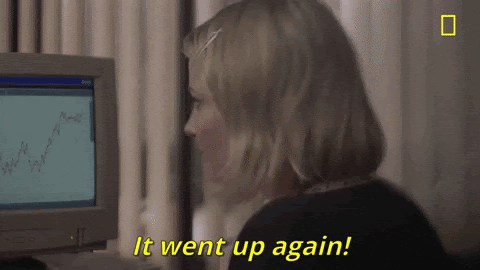 1. Sell The Farm & Buy Stocks - Can China's Stock Market Mania Last This Time?
Chinese stocks have surged but still look "cheap" relative to U.S. stocks

Bubble risks are not as high as in 2015, but investors are best to be cautious
Some 4,000 years ago, while other civilizations were experimenting with fire, over in China they were betting whose fire would go out first - or so goes the legend.
The Chinese have had a long history as profligate gamblers and many of the games that we see in casinos across the world today have their origins in China, even the lottery!
But the problem with gambling is that it tends to have binary outcomes - either you win or you lose - which is why you rarely see Chinese gamblers "surrender" their cards when they play Blackjack - the Chinese ethos tends to be "all or nothing."
Which helps to explain why China's stock market knows very little outside of fast bears and bulls, and periods when no one visits the casino (stock market), which is sometimes termed as a "slow worm."
China's indomitable punters have shown out in full force again on China's stock market, betting that another fast bull has arrived.
Chinese stocks have jumped 16% this month alone and are up some 40% since their low in March.
And it's anybody's guess if this will lead to a stock market crash similar to the one in 2015 when state-owned media talked up the market and investors bought stocks on margin (borrowing to buy stock).
The 2015 crash resulted when gamblers soon realized that stock prices had run far ahead of fundamentals.
Yet some analysts are suggesting that this time may truly be different.
China (on the surface) appears to in much better economic shape than other large economies and because global markets are awash with liquidity, that money has to go somewhere.
As the only big economy forecast to grow this year, China is also expected to record the strongest rebound in 2021, according to projections published by the IMF at the end of last month.
To be sure, market dynamics seem to be helping - despite the recent rally, valuations of Chinese firms are still relatively reasonable.
The CSI 300 (the Chinese equivalent of the S&P 500) trades at 14 times the value of company earnings, just over half of the 27 times multiple for the S&P 500.
And unlike in 2015, foreign investors have more ways to enter China's previously walled-off market and have proved willing to do so.
In the first three trading days of this month, some US$6 billion flowed into Chinese stocks via Hong Kong - a record high for any 3-day period.
And while Chinese investors have not kicked the habit of buying shares with borrowed money, they have scaled down these juiced-up bets somewhat, with the level of margin trading just over half the 2015 peak.
Still, investors into "cheap" Chinese stocks which are already in the money may want to consider locking in some of those gains, especially since the Chinese media is actively talking up the market just as it had in 2015.
The outlook for profitability, which in any normal universe should determine price, also looks grim.
Over the first 5 months of 2020, industrial profits were down by almost a fifth from a year earlier.
Investing in Chinese stocks, especially when they start getting frothy is a bit like visiting the casino, you could win really big, but you could just as easily lose your shirt.
The only comfort is that it'll all be over pretty quick.
2. Your 60/40 Stock/Bond Portfolio is Broken - How Can You Fix It?
The traditional mix of 60% stocks and 40% bonds won't be able to provide for retirement needs in the future
Investors will need to accept more risk and consider alternative assets as well, to hedge investment and retirement portfolios
From 1983 right up to 2019, retirement seemed like a pretty simple formula.
Buy 60% stocks, 40% bonds and wait to sit on your porch sipping an iced tea while upstairs a warm bath was being drawn.
Not so anymore.
While a 60/40 stock and bond split was able to deliver a 10% compounded rate of return from 1983 to 2019 - and that is if you were a pretty good investor anyway - moving forward that same mix will likely deliver somewhere in the region of 3.5%.
Part of the reason for this is historically low rates for U.S. Treasuries, which are now trending towards zero for the benchmark U.S. 10-year Treasury Bill.
Low yields for Treasuries means that bonds have less room to rise going forward, which hurts their use as a hedge against falling stock prices.
To confound the matter, whereas in the past, stocks and bonds reliably moved in opposite directions, in the decade and a bit since the 2008 financial crisis, that correlation is no longer a given.
There have been numerous episodes since 2008 where stocks and bonds have moved in lockstep, which is not good for an investor trying to hedge their portfolio.
That means of course investors will need to beef up their portfolios with other instruments, including collateralized debt obligations and commercial mortgage-backed securities - the stuff that blew up and caused the last financial crisis - as well as real estate investment trusts, utility stocks and even a an allocation into Bitcoin and gold.
Speaking to Bloomberg, Bill Merz, head of fixed income research at U.S. Bank Wealth Management, conceded,
"There's a strong temptation to reach for yield wherever people can find it. On a global scale, more investors are migrating out of the risk spectrum because they feel they have no choice."
Investors appear to be agreeing with the prognosis.
Convertible bonds, which offer a risk profile somewhere between bonds and stocks have benefited from increased investor interest.
In May this year, some US$300 million was added to convertible bonds, a figure which rose to US$427 million in June.
Convertible bonds are literally what they advertise, debt securities that give investors the option to swap the debt for stock and gain when stocks go up as well as when bonds rally.
The coronavirus pandemic has only drawn into sharp focus the weaknesses of a pure 60/40 split and forced investors to reexamine existing portfolio strategies.
For now at least, that iced tea will have to wait a little longer.
3. Bitcoin's African Experiment - Could the cradle of civilization become the cradle of cryptocurrency?
Zimbabwe is having its Bitcoin moment, demonstrating the resilience of the cryptocurrency in extreme economic conditions
Not so long ago, Zimbabwe was one of the richest countries and the bread basket of the African continent.
Fast forward to the present and the average Zimbabwean would be lucky to get a loaf of bread.
Decades of mismanagement and hyperinflation have ravaged the once bustling economy of Zimbabwe, and the deteriorating economic conditions have caused authorities to abruptly suspend mobile money in the country, designating a new mandatory national payment system known as Zimswitch.
Last week, Zimbabwe's central bank announced that Zimswitch would be the designated national payment platform for all mobile money providers and that it would take immediate effect.
Mobile money accounts for almost 80% of payments in Zimbabwe and the move by the Reserve Bank of Zimbabwe, the central bank, has been criticized for being intended to rein in influential foreign currency dealers, which have risen to prominence against a backdrop of hyperinflation.
Faced with stringent foreign exchange regulations, and with the Zimbabwe dollar all but worthless because of hyperinflation, Zimbabweans have resorted to Bitcoin to make payments across borders.
With some estimates putting inflation at about 1,000% per annum, ordinary Zimbabweans have resorted to storing their funds in the form of Bitcoin, especially since the government's move to effectively replace the popular Ecocash with Zimswitch led many to wonder if their money wouldn't be safer in virtual currencies.
Foreign nationals residing in Zimbabwe have also resorted to Bitcoin to remit funds home and entrepreneurial traders are tapping into the growing demand for Bitcoin.
In 2018, in an attempt to stem the popularity of Bitcoin, the Reserve Bank of Zimbabwe directed all banks to end support for cryptocurrency-related businesses, but that move merely drove cryptocurrency firms underground and today there is a thriving secondary market for cryptocurrencies.
Today, Zimbabwean social media accounts are replete with offers to both buy and sell Bitcoin, which far and away remains the most popular cryptocurrency.
With there being little signs that the Zimbabwean economy will turn the corner and with the coronavirus pandemic hitting the country hard, Bitcoin has become an unlikely candidate to save the economic life of the average Zimbabwean.
Trading Bitcoin Today
Bitcoin cracked the support at US$9,200 twice over the past 24 hours, but ended the day more or less where it started and now trades around US$9,240 (GMT 0600).
In overnight trading, Bitcoin made an attempt to clear the resistance at US$9,280 but was unable to do so, although pullbacks below US$9,200 were rapidly reversed.
Exchange outflows continue to lead inflows, and that suggests that Bitcoin could be poised to rise in the medium term.
Looking ahead over the next 24 hours, expect that Bitcoin will continue to trade within a range between US$9,120 and US$9,280 - a lower band than yesterday.
Bitcoin continues to see strong resistance at US$9,300 and strong support at US$9,160, any sustained move over US$9,300 will see Bitcoin go for US$9,400 and any sustained fall below US$9,100 could see Bitcoin hover around the lower band of US$9,000 again.
The long we suggested yesterday for Bitcoin was to enter at around US$9,230 and exit at US$9,320, with a stop loss at US$9,210 - this trade was stopped out - Bitcoin was unable to clear US$9,300.
Yesterday's short for Bitcoin was to wait till it tested US$9,320 again and short to US$9,210, with a short cover at US$9,350 - this trade was in the money.
Looking ahead, longs for Bitcoin can consider entry at US$9,220 and take profit at US$9,270 with a stop loss at US$9,210.
Shorts for Bitcoin can wait for another run at US$9,280 and short to US$9,200 with a short cover at US$9,300.
Trading Ethereum Today
Ethereum edged up slightly over the past 24 hours, which saw US$237 being tested as well as US$242.
The long on Ethereum suggested yesterday was to enter at the lower end of US$239 and exit at US$243, with a stop loss at US$238 - this trade was unfortunately stopped out, Ethereum only made it as high as US$242.
Yesterday's short for Ethereum was to consider waiting till another rally to US$243 and short to US$238 with a short cover at US$244 - this trade was set slightly too high at the entry and never entered into, otherwise would have been profitable.
US$240 remains a week resistance for now and US$238 a relatively strong support.
Those looking to go long on Ethereum can consider entry at US$239 and exit at US$242, with a stop loss at US$238.50.
Shorts for Ethereum can consider entry at US$242 and short to US$237.50 with a short cover at US$243.
What can Digital Assets do for you?
While markets are expected to continue to be volatile, Novum Digital Asset Alpha's deep learning, quantitative digital asset trading strategy, has done consistently well and proved resilient.
Our flagship Novum Digital Asset Alpha returned over 20% to clients in May alone, with an annualized return target of 350% well on track.
Using our proprietary deep learning tools that actively filter out signal noise and maximize digital asset trading opportunities, our market agnostic approach provides one of the most sensible ways to participate in the nascent digital asset sector.
The information and thoughts laid out in this analysis are strictly for information purposes only and should not be regarded as an offer to sell or solicitation of an offer to buy any security in any jurisdiction where such an offer or solicitation would be in violation of any local laws.
It does not constitute a recommendation or take into account the particular allocation objectives, financial conditions, or needs of specific individuals.
Jul 15, 2020