Novum Digital Asset Alpha – Daily Analysis 9 July 2020
A terrific Thursday to you as markets appear to be turning the corner this week.
In brief (TL:DR)
U.S. stocks rose Wednesday, reversing Tuesday's losses with the S&P 500 (+0.78%), tech-heavy Nasdaq Composite (+1.44%) and blue-chip Dow Jones Industrial Average (+0.68%) wavering for much of the day before turning up sharply towards the close.
Asian markets opened higher today taking their cue from Wall Street.
The dollar fell against a basket of major currencies.
Risk was back on the table with the 10-year U.S. Treasury Bills sliding lower, as yields rose to 0.663% from 0.648% a day earlier (yields typically rise when bond prices fall).
Oil rose with WTI Crude Oil (Nymex) (+0.10%) at a 4-month high at US$40.94 despite the U.S. Energy Information Administration's reporting record inventory and gasoline demand still at the weakest seasonal level in over two decades.
Gold rose further as investors sought hedges against inflation and uncertainty with Gold (Comex) (-0.10%) rising to US$1,818.80 from US$1,807.90 a day before.
Bitcoin (+2.19%) continued its rally overnight to hit US$9,450 (GMT 0000), with traders and miners anticipating a further rise in Bitcoin and exchange outflows exceeding deposits.
In today's issue...
Cheap Chinese Stock Rally - What Are The Risks?
Walmart is Priming to Give Amazon a Run For Its Money - At What Cost?
Bitcoin Could Boom as Network Hashrate Hits Record High
Market Overview
When U.S. Federal Reserve Chairman Jerome Powell told CBS News' 60 Minutes,
"In the long run, and even in the medium run, you wouldn't want to bet against the American economy."
what investors must have heard is, "you wouldn't want to bet against tech companies."
Led primarily by tech stocks with megacaps like Amazon (+2.70%), the tech-laden Nasdaq Composite advanced to a new record, in the midst of what has been the worst economic conditions in over a decade.
Investors shrugged off tensions between Washington and Beijing, soaring coronavirus cases across the U.S. and bet heavily on tech to be the only sector likely not just to survive the storm, but to thrive in a world that looks likely to have to live with the coronavirus pandemic indefinitely.
Asian stocks were buoyed by gains from Wall Street with Tokyo's Nikkei 225 (+0.15%), Seoul's KOSPI (+0.51%) and Sydney's ASX 200 (+0.58%) and Hong Kong's Hang Seng Index (+0.43%) all up at the open, while
All eyes will be on the U.S. weekly jobless claims report due out on Thursday.
Despite the unemployment rate still hanging at a high of 11%, most analysts expect U.S. jobless claims to go down this week and that should add even more fuel to the stock market's recent rally.
Chinese shares continued their ascent, with the Shanghai SE Composite (+1.74%) gaining another 1.74%, in a week which saw the benchmark index rise some 8% already as investors responded to Beijing's call for a "healthy bull market."
¯\_(ツ)_/¯
But should investors be concerned about what a "healthy bull market" even means?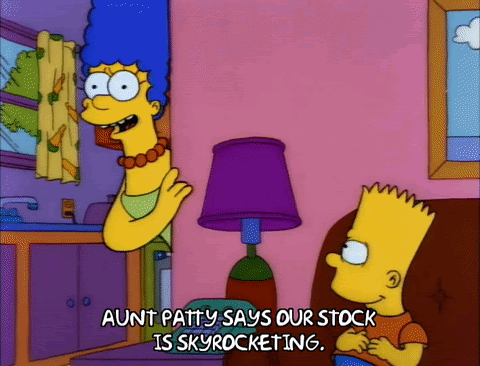 1. Cheap Chinese Stock Rally - What Are The Risks?
Chinese stocks are soaring ahead of profits and prospects

Leverage to buy stock is rising sharply and could eventually surpass 2015 levels - a crash could be sudden and painful
When Lin Rong (not her real name) first heard about an investment opportunity from a friend on her WeChat (China's most popular social media and chat platform), she found it too tempting to miss.
Claiming to trade in low cap stocks on the Hong Kong stock exchange, the investment scheme promised returns of 8% per month. Unfortunately for Lin Rong, the "investment opportunity" turned out to be nothing more than a highly elaborate Ponzi scheme which saw its masterminds abscond with over US$200 million.
The initial payouts from the investment scheme that Lin Rong invested into came in regularly, giving her confidence to invest more - US$10,000 - or about half a years' salary for the sales executive, but that early confidence was shattered when the scammers fled with the proceeds.
Laments a now wiser but poorer Lin Rong,
"I thought I couldn't lose and I didn't want to miss out."
Which is a sentiment that seems to be echoed in the Chinese stock market at the moment.
As millions of amateur investors pour into the Chinese stock market, many are feeling invincible.
Just five years after China's last big stock market boom ended in tears, signs of euphoria, or what former U.S. Federal Reserve Chairman Alan Greenspan termed "irrational exuberance" is rippling through the Chinese stock market faster than a coronavirus pandemic through a wet market.
Chinese online trading platforms are struggling to keep up with demand and in the last week, stocks have added over US$1 trillion in value, outpacing gains in every other market globally.
More worryingly though, margin debt is rising at its fastest pace since 2015 and valuations may have leaped ahead of fundamentals.
The rally in stocks has been stoked in recent days by bullish articles in a variety of Chinese state-run media platforms.
Beijing is also planning to unshackle the stock market further, including plans to streamline initial public offerings and raise the daily price limits for some stocks.
Granted Chinese stocks are coming off a low base, they are also nearing their 2015 highs and are now trading at their highest valuations in 5 years.
But while traders are taking on more debt to buy shares, leverage in the stock market is still about half of what it was at its peak some five years ago.
Yet given the gains Chinese stock investors have experienced in the past week alone, that statistic could change in a heartbeat.
For now at least, the rally shows no sign of slowing down and that could encourage greater risk-taking by Chinese investors.
Unlike their counterparts in the West, Chinese investors are far more willing to take on leverage to bet big on stocks - part of a wider gambling culture - and the stock market for many is just one big legalized casino.
With the global economy still very much in the throes of a coronavirus-induced recession, at some stage even Chinese stocks will need to contend with the fact that a crash usually occurs soon after the last bear becomes a bull.
For now at least, Chinese stock markets seem to only have bulls, and that's no bull.
Chinese President and man asking you why you didn't go out and buy more Chinese stock, Xi Jinping.
2. Walmart Is Priming to Give Amazon A Run For Its Money - At What Cost?
Walmart's expensive foray into offering an Amazon Prime-rivaling Walmart+ could see it lose money in trying to offer same-day delivery
Remember that time that you taught grandpa how to use Facebook and he started posting every random thought that came to his mind on the social media platform and tagging you on it?
That's because using technology in and of itself doesn't make one tech savvy.
Yet that's what Walmart (-1.98%) seems to be trying to do by launching its Amazon-rivaling Walmart+, which costs US$98 a year and will include same-day delivery of groceries, fuel discounts and other perks.
Launching in July, Walmart hopes that its membership program will become a viable alternative to Amazon Prime.
While the coronavirus pandemic helped boost Walmart's sales to record highs earlier this year, (being one of the few stores still allowed to remain open) its U.S. e-commerce presence is only around 12% the size of Amazon's.
And while Amazon is valued at a stellar US$1.5 trillion, Walmart's valuation is a far more earthbound at US$337 billion - and Amazon Prime is a big reason for that divergence.
Launched in 2005, Amazon Prime has become a loyalty program that now boasts over 150 million members globally and sports a portfolio of perks, including express delivery of groceries (under 2 hours in some cases) and other items, access to a large catalog of TV shows and movies and exclusive discounts at Whole Foods stores - all for just US$119 a year.
Compared to Amazon Prime, Walmart+ looks like a lot to pay, for not very much at all.
And given that over half of Walmart's top-spending customers also have Amazon Prime membership, there's little incentive for them to also get a Walmart+ membership which offers limited value add.
Walmart has not had a good experience when it's come to forays into the digital sphere.
In May this year, Walmart announced that it would be winding down Jet.com, an e-commerce site it had bought for US$3.3 billion just four years earlier.
And while e-commerce sales at Walmart grew by 37% last year, it's e-commerce business has yet to turn a profit.
Then there's the complexity and expense involved with executing same-day delivery.
Amazon has had 15 years to hone Amazon Prime and perfect its logistics systems and processes - ensuring that the right packages get to customers on time and within the stipulated window is no mean feat, something that Walmart has limited experience with.
And if customers pay US$98 a year to Walmart for Walmart+, you can bet your last dollar that their expectations are going to be elevated.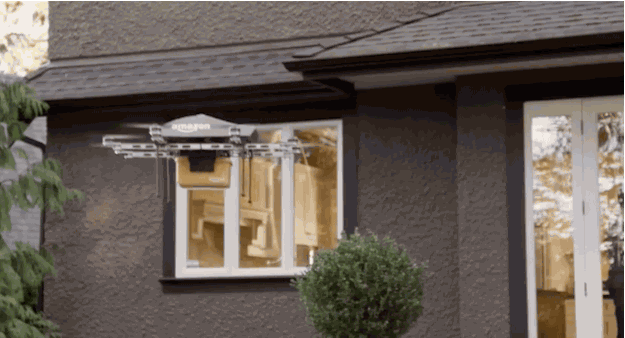 It'd be interesting to see Walmart pull this off.
It remains to be seen whether or not the take up for Walmart+ will be robust - much better instead had Walmart stuck to is curbside pickup and expand its online offerings instead of trying to duke it out with Amazon Prime, the pinnacle of e-commerce.
Walmart's stock fell yesterday on news that it's launching Walmart+ and its stock which has been on a tear and trading less than US$10 shy of its 5-year high, has since taken a breather.
While Walmart was a favored stock during the coronavirus pandemic, it's push to offer Walmart+ is likely to be an expensive exercise in futility and a reason we'd look elsewhere for a retailer that could weather the backdrop of a persistent coronavirus pandemic.
To be sure, Walmart's decision to launch Walmart+ is more reactive than proactive.
Amazon has been aggressively gunning for Walmart's key customer base - lower income American households - by offering a monthly payment option for Amazon Prime since 2016, a 45% Amazon Prime fee discount for those on government assistance since 2017, and ways for Amazon Prime customers to pay for orders using cash since last year.
And while Amazon can afford to make its push to capture lower income customers a "loss-leader," Walmart will get bloodied once it sticks its nose into the expensive business of expedited fulfillment.
If you're looking to buy a retailer that will more likely weather the coronavirus pandemic without trying to move into new and expensive forays in areas where it has no expertise, consider Target (-0.30%) instead.
Target's weaker margins are typical of retailers, but its costs are also lower.
Target has a strong brand identity for providing good value and high quality, is an aspirational brand for the rising middle class, not so cheap to be tacky and not so expensive to be unaffordable, that those who feel squeezed at the higher end don't feel like they're downgrading too much by buying Target and those who are coming into money would enjoy an upgrade to Target from Walmart.
Target also has a decent and sufficiently differentiated digital offering from Amazon and curbside pickup.
And while shopping at Walmart may be more utilitarian, shopping at Target has always been more experiential.
With a P/E ratio of 21.50 Target is also not horribly expensive either - despite normal metrics for valuing stocks having long taken a vacation since March.
For those reasons we'd much prefer Target to Walmart when looking at retail stocks. It's not that Walmart can't learn new tricks, but digitizing involves so much more than slapping on a website to a store or putting an "i" in front of your gadget.
3. Bitcoin Could Boom As Network Hashrate Hits Record High
Bitcoin hashrate hits 7-day high indicating more miners are mining Bitcoin

Bitcoin outflows from cryptocurrency exchanges portend a sharp impending upswing for Bitcoin
Rallying the nation before launching the Apollo Space Program, then-U.S. President John F. Kennedy, in one of his seminal speeches said,
"We choose to go to the Moon in this decade and do the other things, not because they are easy, but because they are hard..."
Which could easily be what cryptocurrency miners are thinking right now as they switch their industrial-grade cryptocurrency mining rigs to mine Bitcoin.
On a simple level, hashrate is a measure of how much computing power everyone in the world is contributing towards the mining of a cryptocurrency.
The higher the hashrate, the more people are mining it, and in the case of Bitcoin - the more people are mining it, the harder it becomes to mine.
According to data provider Glassnode, Bitcoin's hashrate hit a 7-day record high in the past week.
Unlike an actual mine where you can't extract gold from a copper mine and vice versa, cryptocurrency mining rigs can more or less be swapped to mining whichever cryptocurrency is most profitable to mine at that particular point in time.
Swapping the cryptocurrency that a mining rig is mining is not instantaneous or easy, but when the profitability of mining a specific cryptocurrency increases, is well worth the trouble.
And that seems to be what's been happening in the past week, as more cryptocurrency miners have started mining Bitcoin.
Empirically, a rising Bitcoin hashrate has preceded a rise in Bitcoin's price.
Overnight, the amount of Bitcoin that has been sucked out of cryptocurrency exchanges also saw an 85% surge (according to data from Glassnode), further fueling speculation that Bitcoin is likely to rally strongly in the coming days.
Trading Bitcoin Today
Bitcoin rallied strongly yesterday, along with U.S. stocks, testing US$9,470 at one stage before retracing to now trade just below US$9,400 (GMT 0200).
Yesterday's long on Bitcoin was to wait till a pullback to US$9,260 and take profit at US$9,320, with a stop loss at US$9,240 - this trade was profitable. Bitcoin pulled back in early trading and rallied stronger later in the day.
The short for Bitcoin yesterday was to wait for another rally to take Bitcoin to US$9,320 and then short to US$9,210, with a short cover at US$9,340 - this trade was stopped out with a minimal loss, thanks to the tighter stop as Bitcoin was trending bullish.
Over the next 24 hours, Bitcoin's rally may have been somewhat premature and US$9,400 has been breached as a level of support.
Those looking to long Bitcoin can consider entry closer to US$9,370, taking profit at US$9,460 and a stop loss at US$9,350.
Shorts for Bitcoin can consider waiting for Bitcoin to hit US$9,420 again and short to US$9,320 with a short cover at US$9,460.
Trading Ethereum Today
Ethereum had a nice run over the past 24 hours but was unable to break the resistance at US$250, not that it made a sincere attempt at clearing that resistance anyway.
Ethereum came close to US$249 before retracing to US$246 and now trades just a touch over US$245 (GMT 0200).
Yesterday's long for Ethereum was to enter at US$239 and take profit at US$242, with a stop loss at US$238 - this trade was in the money.
The short for Ethereum yesterday was to wait for another rally and enter at US$242.50 and short to US$237, with a short cover at US$244 - this trade was stopped out.
Ethereum has taken a bit of a breather from its rally and now looks set to trade sideways for a bit while it gets its bearing. A rally in Bitcoin should serve Ethereum well and see it rise alongside.
Those looking to go long on Ethereum can consider getting in on a pullback to US$245 and exiting at US$247 with a stop loss at US$244.
Shorts for Ethereum can wait till it makes another run towards US$248 and shorting to US$244 with a short cover at US$249.
What can Digital Assets do for you?
While markets are expected to continue to be volatile, Novum Digital Asset Alpha's deep learning, quantitative digital asset trading strategy, has done consistently well and proved resilient.
Our flagship Novum Digital Asset Alpha returned over 20% to clients in May alone, with an annualized return target of 350% well on track.
Using our proprietary deep learning tools that actively filter out signal noise and maximize digital asset trading opportunities, our market agnostic approach provides one of the most sensible ways to participate in the nascent digital asset sector.
Jul 09, 2020